Sex and Anxiety
Dive into what causes this anxiety and why people experience it, and get somee tips on how to overcome sexual performance anxiety and some stress-relieving sex positions so you can enjoy a better, healthier sex life.
"Am I doing this right?"
"Why can't I get hard?"
"I feel nervous about having sex."
Ever had any of these thoughts? In theory, sex is one of the most fun and enjoyable activities we humans can do, but sometimes the pressure to perform well or become intimate can cause worry or concern. Most people have these worries at least once in their lifetime, but if you're experiencing frequent feelings of nervousness or dread related to intimate scenarios, there's a good chance that you're suffering from sexual anxiety.
Sexual anxiety can present itself in many ways, from psychological distress to physical impotence or discomfort. Anyone can be affected by sex anxiety, no matter your age, gender, or relationship status. The irony is that sex itself can actually be a wonderful reliever of stress and anxiety, yet many people find the idea of sex distressing.
Whether you're currently struggling with sexual anxiety, or know someone who is, the important thing to remember is that you're not alone and that there are ways to reduce sexual anxiety and combat it for good.
In this guide, we'll dive into what causes this anxiety and why people experience it. We'll also share advice on how to overcome sexual performance anxiety, as well as some stress-relieving sex positions so you can enjoy a better, healthier sex life.
What is sexual anxiety?
Sexual anxiety can be defined as feelings of stress, unease, and anxiety surrounding any form of sexual activity or intercourse. People with sex anxiety may feel nervous or worried when sexual contact is initiated, experience little to no enjoyment during sex, or actively avoid sex altogether. While these are common sentiments felt by sexual anxiety sufferers, the experience of each individual can vary and they may feel a more or less extreme sense of anxiety.
Sexual performance anxiety is a common form of sex-related anxiety that typically affects men. Male sexual performance problems such as erectile dysfunction and premature ejaculation can cause anxiousness for both the sufferer and their partner when it comes to getting intimate.
Why might someone experience sexual anxiety?
There are many possible causes of sexual anxiety, and in some cases there may be more than one reason behind it. Even everyday things such as drinking alcohol or work stress can make you feel more anxious to perform, so sometimes the anxiety can be temporary. Certain people may be aware of their triggers, but others might not realise why they're feeling this way.
Here are some of the most common reasons for sex-related anxiety:
Sexual performance issues: As mentioned above, problems like erectile dysfunction can lead to sexual performance anxiety. Other sexual dysfunctions, including a low libido, can also be a source of anxiety among couples.
Relationship problems: Any external factors that are negatively affecting your relationship can lead to sexual anxiety. Whether you're arguing a lot, have deep-rooted trust issues, or are questioning your attraction or compatibility - any of these reasons can affect how you feel about physical intimacy with your partner.
Previous sexual trauma: Many people who have suffered prior sexual abuse or trauma can develop severe anxiety when it comes to being sexually intimate. It can take a while for them to develop a healthy perception of sex, and sexual therapy would be a likely course of action.
Lack of confidence: Issues with body image and/or confidence are other common sources of sexual anxiety. The fear of being vulnerable and baring all in front of a partner (especially in a new relationship) can overshadow any enjoyment or anticipation of sex.
Low self-esteem: Having a low opinion of yourself generally is often linked to anxiety and can also play a part in decreased libido. Poor self-esteem can cause someone to feel like they're undeserving of any pleasure - sexual pleasure included.
How anxiety can affect your sex life
There are several mental and physical effects of anxiety that can negatively impact your sex life. Sexual anxiety sufferers tend to feel distressed when there's anticipation or initiation of sexual contact, which can end up affecting both people in a relationship. Disinterest in sex and a lack of intimacy stemming from one partner can cause the rejected partner to develop anxiety themselves, and can even cause wider relationship problems if it goes unresolved.
As we see with sexual performance anxiety, anxious feelings can also have a physical effect. Men may find it difficult to get or maintain an erection or experience premature ejaculation. Women might have problems with self-lubrication, or symptoms of vaginismus, a condition where the vaginal muscles automatically tighten which may make penetration uncomfortable and/or difficult.
Anxiety can even prevent you from reaching the Big 'O'. When you think about it, climaxing is a huge release of tension, so if you're feeling tense and anxious during sex it can be hard for the mind and body to let go.
Anxiety and sex: How to manage it
While suffering from sex anxiety isn't nice at all, the good news is that there are many ways you can reduce and even eliminate anxious feelings for good.
The first step is acknowledging how you feel, identifying the source of your anxiety, and then looking head-on to manage it. Below are our top tips on how to overcome sexual performance anxiety and sex-related stress.
1. Communicate with your partner
Let your partner know how you're feeling. Bottling up your emotion will only make your anxiety worse. Speak openly and honestly and reach a solution as to how you want to move forward with your intimacy. Your partner will probably be more understanding than you might think and should offer you support to make you feel comfortable and safe.
2. Get intimate in other ways
Just because sex seems off the cards right now, doesn't mean you can't get down any other way. Learn about each other's desires and look to please each other in ways you haven't tried before. Maybe you want to see how lingerie boosts your foreplay or introduce sex toys into your relationship. Or you could simply start with a sensual back massage. There are many options to help you feel satisfied without the added pressure.
3. Take your mind off the pressure
Anxiety during sexual experiences often happens because we overthink and let our minds race ahead. Try slowing down and doing some deep breathing before you get frisky. When you're having sex, try not to focus on what might not be going as you expected and let your mind be at ease and simply in the moment.
4. Talk to a therapist or your doctor
If the problem persists, seek professional guidance from a specialist. You can visit a therapist or a doctor by yourself or with your partner to help you overcome any concerns. They can provide you with specific techniques for how to cure sexual anxiety, and it may also help to relieve the burden by talking through your worries with a professional.
How sex can help with anxiety
The crazy thing about the link between anxiety and sex is that they have a much better relationship than the one we've explored so far. Having sex can actually alleviate feelings of anxiety and stress, and is good for overall mental health.
During sex, our bodies release feel-good hormones, especially endorphins and oxytocin, that can help us relax. With our minds more at ease and our muscles comfortable, this sensation helps to put your anxiety at bay.
These relaxation hormones are released by both sexes during sex, so everyone can feel the health benefits of a good bonking.
The best sex positions to try to reduce sexual anxiety
Sex in general is your anxiety's knight in shining armour. But we've uncovered the positions that can ease you into optimum relaxation even quicker…
Go Zen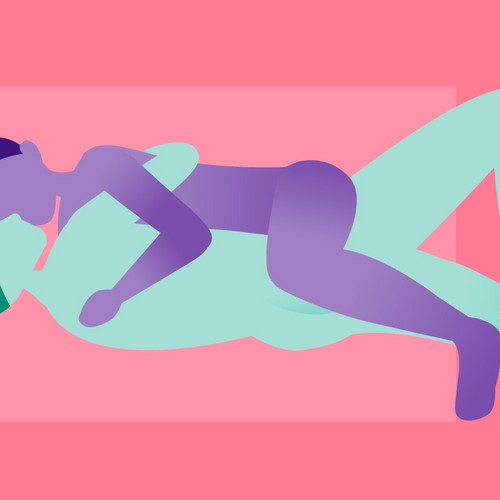 This move is all about slowing things down. On your sides, face-to-face, with your legs intertwined, one of you can penetrate and the other receives. It's intimate and calming, and as you pick up the pace it will intensify your emotions and pleasure.
Doggy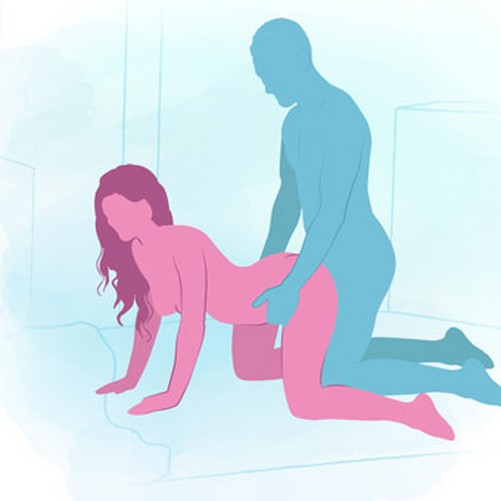 Bring out your animalistic side and let the heart rate rise to wave goodbye to any anxiety. This is a great move for deep penetration and clitoral stimulation that gets the bed rocking. Try it with a partner on their knees, lying down or on the edge of the bed and the other standing.
Sexy Spoon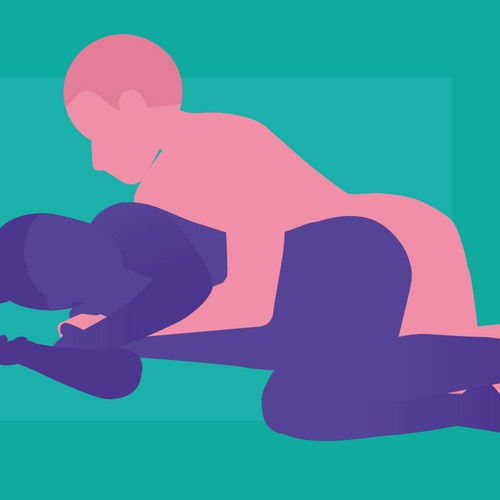 One of the most relaxing sex positions out there, the Spoon is an effortless position that's comforting enough to send you to sleep after. There's no pressure to hold a complex position while spooning, so you can focus solely on the pleasure and reduce any tension.
Heart to Heart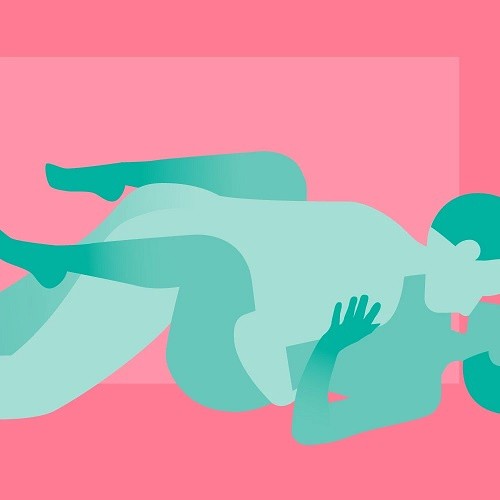 This intimate position is all about connecting with your lover. Like the missionary but closer and more emotionally charged, the Heart to Heart will have you gazing into each other's eyes and feeling each other's bodies more intensely. With this move, you'll feel a stronger connection with your partner, as well as a deeper and longer climax.
Sandwich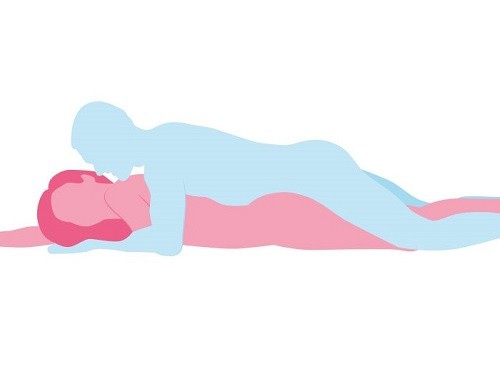 A lot sexier than it sounds, this tasty move involves one partner lying stretched out on their stomach while the other lies flat on top and enters from behind. Like a sexy sandwich, you're stacked on top of each other, and this soothing skin on skin contact will quickly melt away any feelings of anxiety and stress.
How the Lovehoney Health range can help support with sex and anxiety
At Lovehoney, we understand the importance of both physical and mental wellbeing. We recently launched the Lovehoney Health range, featuring products designed especially for alleviating anxiety and stress and contributing to a happier, healthier sex life.
Our range includes penis pumps and boosters to temporarily increase penis size and make an erection last longer, helping to curb sexual performance anxiety. The collection features medical-style dilator kits that can be used to improve comfort and confidence during penetrative sex. There's also kegel exerciser toys to train the pelvic floor muscles which can improve bladder control and increase the intensity of orgasms over time.
Browse our range of sexual wellbeing products below, or see our Lovehoney Health product guide for more information on how they can help you reduce sexual anxiety.
From the Lovehoney Health range
Sources:
1. Brittany Loggins, "How to Cope with Sexual Anxiety", Very Well Mind, September 16, 2021.
2. Male Sexual Problems, NHS, June 12, 2019.
3. Vaginismus, NHS, February 10, 2021.
4. Stephanie Watson, "Sexual Performance Anxiety", WebMD, February 4, 2020.
5. Dr. Jean Wong, "How to Cope with Sexual Performance Anxiety", Lloyds Pharmacy Online Doctor, April 8, 2021.
6. Stephanie Booth, "Performance Anxiety Doesn't Mean the End of Your Sex Life… Here's Why", Healthline, May 22, 2018.
7. Pamela Rogers, MS, PhD, "The Health Benefits of Sex", Healthline, October 18, 2018.
8. Dr. Jasmine Shaikh, MD, "Is Sex Good for Depression?", Medicinenet.com, July 8, 2021.
9. Peeyush Bahl, "10 Health Benefits of Sex", Lloyds Pharmacy Online Doctor, July 15, 2021.
More Sexual Happiness Advice
You can never know enough about sex, right? Join us on our sexploration journey via the thriving Lovehoney forum, our weekly Sexual Happiness podcast and our blog.