Chastity Devices
Whether it's your first time engaging in chastity play or you're a seasoned pro at getting locked into lovin', we'll have something perfect for you.
With so many intimidating-looking products available, it can be hard to wade through them all and discover what's going to fit your chastity play goals best.
Read below for our guide to chastity devices and what they're all about, and you'll be under lock and key in no time.
Choosing the Right Chastity Device for You
There's a wide variety of chastity devices out there, and which one you go for will depend on the kind of play you're into, how much experience you or a partner have with chastity devices, or simply what turns you on.
It's also important to bear sizing in mind when getting a chastity device, particularly if you're a chastity newbie. The wrong size can cause irritation and discomfort, so make sure your chastity device fits before you get going with chastity play.
Choose mind-blowing extras including tickling nubs, dildos and butt plugs. With our range, there's nothing to hold you back anymore (well, there will be once you've ordered one of these).
Types of Chastity Devices
First off, let's get to grips with the different kind of chastity belts there are.
While chastity devices are normally the go-to device for people with vaginas, there are also plenty out there designed for penises as well, that feature cock rings and anal plugs (if you're lucky). The DOMINIX Deluxe Leather Anal Plug Harness with Cock Ring has a metal cock ring and is compatible with plenty of butt plugs, so it's ideal for anyone who wants to give chastity a go and mix it up as you build upon your experiences. Metal is also super easy to clean, doesn't deteriorate and has a certain BDSM 'vibe' about it.
For those who like the ultimate restraint, cock cages are the order of the day. These chastity devices lock your member away, not allowing it to get fully erect, which only adds to the torturous teasing of chastity play. The Man Cage Large Plastic Chastity Cage 5.5 Inch is an example of such - with a lock and key, you'll be unable to stand to attention until your partner allows it. A subs dream, if you ask us.
Small Chastity Devices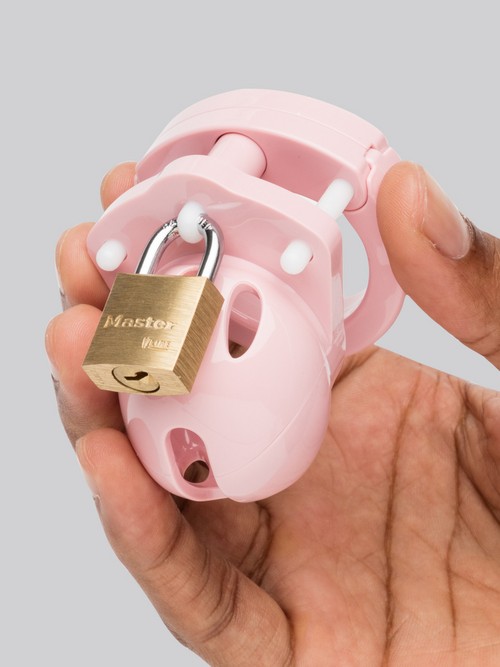 For discreet chastity play, small chastity devices are a solid option for anyone who's after a versatile and fun chastity device, and the CB-X Mini Me is the perfect example.
It's lightweight and vented for easy cleaning and comes in different colours, depending on your mood or even to match your lingerie.
This chastity device comes with plastic locks, so even if you're going through airport security, your member can stay locked up and guarded without setting off sirens.
Metal Chastity Devices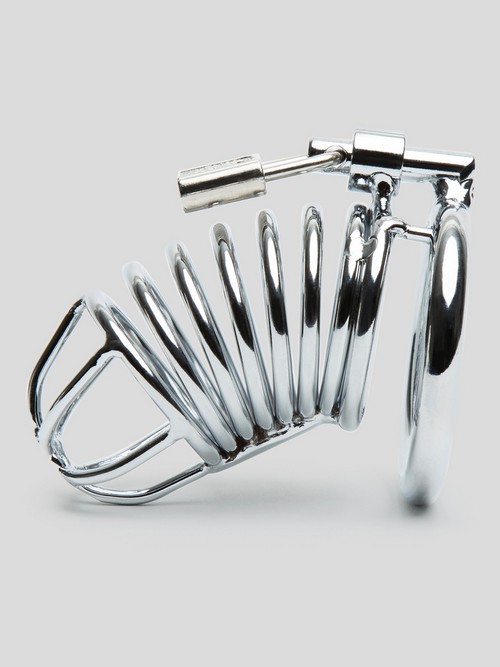 Great for experienced users, metal chastity devices are all metal and all