Chastity is usually associated with abstinence, but it isn't just about refraining from sex - a lot of couples experiment with chastity to enhance their sex life.
For most people, their first steps into chastity play will revolve around sexual experimentation as opposed to a serious lifestyle choice. This guide is designed to help you curious people decide if chastity is right for you and to help you choose a chastity device that will make your fantasies come true.
What is Chastity?
In BDSM and bondage, chastity is a form of orgasm control, where one partner wears a chastity device that stops them from orgasming until their partner removes it. Psychologically, this can be really intimate, and many people find giving their partner the physical means to control their orgasm thrilling and erotic.
Why do people do chastity play?
Some people use practical chastity to stop compulsive sexual behavior (if your genitals are locked away, you can't use them), but more commonly, people are either chastity players or chastity lifestylers:
Chastity play is how most people start out: it's more of a sexual game than a lifestyle choice. As part of a BDSM bedroom game, one partner is locked into the device and teased until they're so worked up they're unable to control their desire when they're finally set free. Most people engaging in chastity play will find metal cages, waist chastity belts, and harnesses satisfy their needs.
By comparison, chastity lifestylers generally wear their chastity devices on a near-permanent basis, only being released by their partner - known as a keyholder - for pre-determined periods. Lifestylers see their chastity as the ultimate gift, signing over the ownership of their sexuality to the person they love.
People who engage in solo chastity play report that they experience more powerful orgasms than when they do more traditional masturbation. Delaying your orgasm is a common way to make them stronger, and chastity belts make it easier to put off the explosion.
Many couples report that chastity play improves their intimacy and makes them feel closer. Since chastity involves plenty of teasing and delay before climax is reached, it can lead to longer love-sessions and exploring new erogenous areas.
Types of Chastity Play
The kind of chastity item you use will depend on the chastity toys you've got down below, but common to most of them is at least one padlock and key, so your restricted partner is going nowhere without your say so.
Chastity belts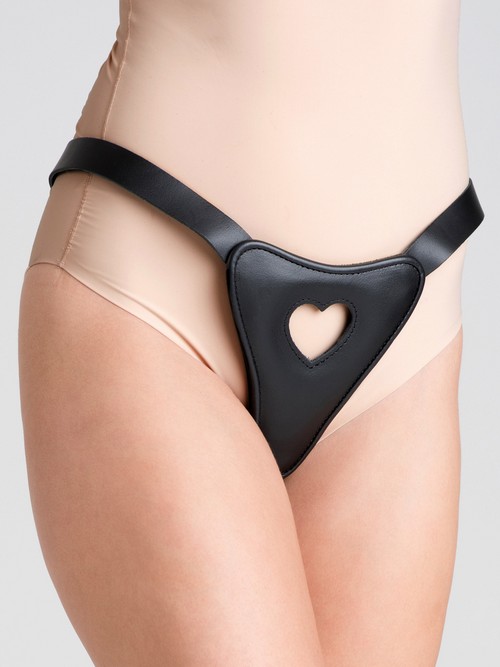 Chastity belts are one of the most common types of chastity devices and typically work best on people with vaginas, although there are belts with rigid cock rings and anal plugs that suit people with penises. Chastity belts for women can do as little as simply block off the clitoris and vaginal area so they can't be touched, or they may come with dildos and plugs to fill her with stimulation while she's unable to touch herself.
Cock cages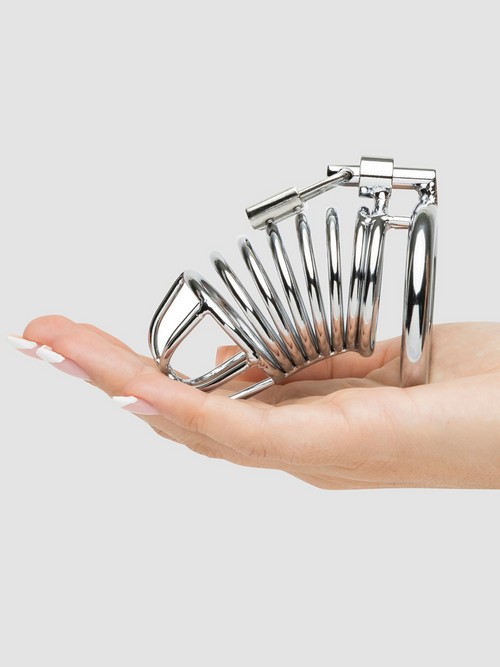 Cock cages or chastity cages are the most common chastity device for people with penises, and they're highly effective. Cock cages can be made from smooth silicone, plastic, or metal and should be small enough to restrict the penis from getting hard while he's being stimulated. Plastic and silicone cages are designed to be worn for days or weeks on end without discomfort, while metal cages are ideal for stopping anyone from handling a man's genitalia over a period of up to a day.
Chastity harnesses Chastity harnesses are a lighter form of chastity designed to prevent fulfilling stimulation to the wearer and to stop a wearer with a penis from being able to penetrate anyone else. Harnesses and straps are often comfortable enough to wear for a few hours, making them popular in the fetish scene with people who want to express their submissive attitude via their outfit.
Recommended Chastity Devices
Interested in this topic?
Sign up now for our newsletter to receive expert advice, sale alerts, and exclusive offers. Plus, receive a special subscriber discount on your first order!