How to Use a Clit Clamp
A clit clamp is a simple sex toy designed to gently squeeze the clitoris and provide thrilling arousal without vibrations.
They can be worn during masturbation, foreplay and even sex, making them super-versatile. During wear they offer direct stimulation where you need it most, and when removed they leave the clitoris super-sensitive to subsequent touches.
You'll sometimes see clit clamps referred to by different names, such as clitoral clamps, clit jewellery, clit clips, pleasure clips, Cleopatra's clip, genital clamps or any variation of these, but don't worry. They're all the same thing.
---
Above: HOLD UP! Before you find out how to use a clit clamp, why not check out all the reasons you should use one in Jess Wilde's video guide.
'But clit clamps are scary!'
After speaking with people who have a clitoris (and those who like to play with them) we discovered that many of them are scared of clit clamps.
Even people who regularly buy and use bullet vibrators, rabbit vibes or said they rely on clitoral stimulation to get off had never never tried a clit clamp because they were afraid of them.
As it turns out, most of these fears were based on misunderstandings surrounding clit clamps and what they feel like. In other words, "myths".
The two most common myths?
---
Myth number 1: 'Clit clamps are for people who like hard BDSM'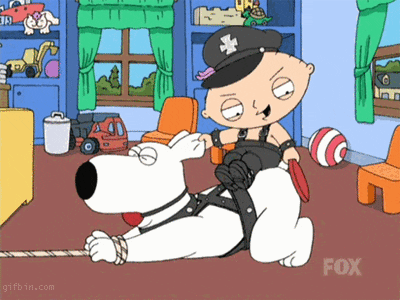 Whilst clit clamps do often appear in BDSM scenes, they are not inherently designed for hard play.
Don't be distracted by the word 'clamp'; this is simply an easy way to say that this toy squeezes/pinches an area.
If you prefer, use one of the many, less-intimidating phrases above.
A couple of our favourites are 'pleasure clip' and 'clit jewellery'.
Seems less scary now, doesn't it?
---
Myth number 2: 'Clit clamps are painful'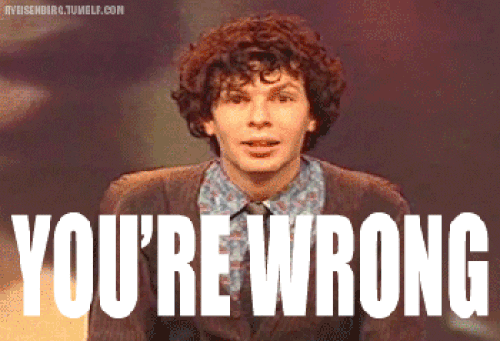 Nooooope. Clit clamps are designed to provide gentle-to-intense squeeze (depending on how you like it), but no pain.
If your clit clamp is causing a painful sensation, then chances are it's not been put on properly, or it's too tight for you.
Clit clamps create evenly spread pressure across the most sensitive parts of the clitoris, enhance blood flow and increase sensitivity.
They should never hurt. At all.
---
So now you know what clit clamps don't do…
…What are their benefits?
As you probably know, the clitoris is packed with nerve endings and is one of the most sensitive parts of the human body, but did you know that the majority of these nerve endings are located at the sides of the clitoris? #TheMoreYouKnow
By gently squeezing either side of your lady button, clit clamps focus sensation exactly where you need it most to bring you optimum pleasure.
1) Most clamps can be worn during sex for hands-free pleasure and increased chances of climaxing during penetration

2) They maintain contact with the clitoris at all times during sex and foreplay (unlike vibrating cock rings) for dependable thrills

3) They're perfect (and one of the only toys available) for women who don't like vibrations, but want world-class, consistent clit stim

4) They leave the clitoris super-sensitive to any further play - it's the toy that keeps on givin', even after you've packed it away!
'Ok, you've peaked my interest. How do I use a clit clamp?'
To get the most from your clit clamp, we recommend starting with some clitoral stimulation first.
This can be anything from manual play or oral, to play with a clitoral vibe or stimulating gel: just something which gets the blood flowing and the clitoris erect. This will help you position the clamp in the right place.
Then you'll need to look to your toy to see how to attach it to the clitoris. See below for product-specific tips.
The only safety rules which you need to consider are the same for all clamp play. These are to always use lube and never leave a clamp on for more than 10 minutes at a time.
Lube enhances sensation and comfort for the wearer, and the "10 minute" rule ensures circulation isn't disrupted for too long. After all, you want an enhanced clitoris, not a numb one!
It's also recommended that you test the intensity of pinch on a less sensitive part of your body before applying it to your super-sensitive clitoris. Good places to opt for are the tip of your finger or your earlobe.
Removal
Clit clamp removal can be just as pleasurable as wear, if not more so. On removal, not only does the clitoris receive a rush of blood which causes arousing throbby tingles, but it'll be left ultra-responsive to subsequent touches too.
Follow up with licks, strokes, kisses and tickles to discover your pleasure pearl's new, upgraded sensitivity.
---
Slide-to-fit Clamp

Slide-to-fit clit clamps are ergonomically designed and a quick glance gives you an idea of how it should be worn.

The bulb of the clitoris itself should sit in the teardrop opening at the top, where the space is largest, whilst the long "arms" gently pinch the inner labia together.

Designs like this Bondage Boutique Clit Clip also feature light reflective jewels which don't only look great, but also dangle freely to add gentle perineum tickles during wear.

Try: Bondage Boutique Jewelled Clitoral Pleasure Clip ([[productprice:productid=34822]])

Tweezer Clip

Tweezer style clamps create direct pinching pleasure to either side of the clitoris, without stimulating the labia and are great to wear during sex.

To use, place the tips either side of the clitoris, just behind the main bulb and slide the ring up the "arms" to tighten. It should be tight enough to stay in place, without hurting.

Designs like this Lovehoney Beginner's Adjustable Clitoral Clip can be adjusted for the perfect level of pinch and have silicone-coated tips for a gentle, hypoallergenic touch.

Try: Lovehoney Beginner's Silicone Tip Adjustable Clitoral Clip ([[productprice:productid=31537]])

Crocodile Clamp

Crocodile clamps are pretty straightforward and work exactly as you'd imagine.

Squeeze the finger and thumb holds to open the clamp and place the clitoris within the space you've created. Release the grips to pinch either side of the clitoris with the clamp tips.

Many crocodile clamps feature a screw pin to adjust the intensity of pinch, but not all do. Be sure to check your clamp before play to ensure it can be adjusted to your liking.

Try: Bondage Boutique Nipple and Clit Clamps with Chain ([[productprice:productid=32756]])
Browse our full collection of Clit Clamps here.
---
Need more help?
You can Contact Customer Care, who will be able to help you find the perfect bondage gear. You can email, telephone or live chat to an experienced advisor 24/7.
Contact Lovehoney Customer Care
---
You may also like: