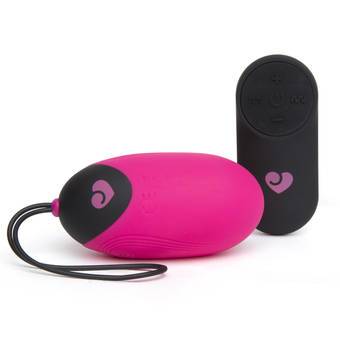 Summer is finally here, and the sun is shining. But the lovely toasty weather hasn't been the only thing that's hot hot hot. You've all been submitting such brilliant reviews and they are sizzling! It does make picking a winner extra hard, but I shall persevere.
"A winner for what?" I hear you call... Well, it's Review of the Month of course! The time when we say thank you to our reviewers (your reviews really do help people) by awarding our favourite reviewer of the month with a £100 Lovehoney shopping spree.
This month, the reviewer on top is HunnyMonster29 with their cracking review of the Lovehoney Rechargeable Remote Control Large Love Egg (pardon the pun)! Make sure you check out the full review here.
"Overall, I'm really taken with this egg. The versatility is really impressive: kegel weight, clit vibe, internal vibrator, PIV sex buddy and Egg Sex device. More than eggs-pected!"
Congratulations HunnyMonster29, the crown is yours... For now!
But that's not all! I still need to announce our fantastic runners up (who each win 2000 points, whoop whoop)...