How to Use a Stroker (aka Male Masturbator)
Looking for something to revolutionise your sex life?
Male masturbators give a better-than-real feel, with textures that stimulate and tease the nerve endings in the penis better than a hand ever could.
Male masturbators, like strokers, make a great first time sex toy for men – they're easy to use, inexpensive, easy to clean and give out-of-this-world stimulation.
They also make a great addition to couple's play, spicing up any kind of hand or mouth action. If you or your partner have reservations about male sex toys because of their realistic look, a non-anatomical masturbator is a great alternative.
These are Lovehoney customer-favourite strokers:
How to get the best out of your stroker
Using a stroker to masturbate will build up to a more satisfying climax, leading to a more sexually satisfied you – whether you're in a relationship or not.
Choose the right one for you
Strokers are generally more discreet than other male masturbators and are not anatomically modelled, making them universally appealing and non-intimidating.
The inside of a stroker features a textured canal that stimulates the penis while the outside is often ridged to ensure a good grip during use.
Many strokers, like the Tracey Cox Supersex Supertight Clear Stroker are reversible and offer two completely different textures in one male sex toy for double the fun.
What Lovehoney customers say:
"It's tight, perfectly textured and gives you a surprising amount of options for use. The ribbed side is amazing." - J&L
---
Get prepped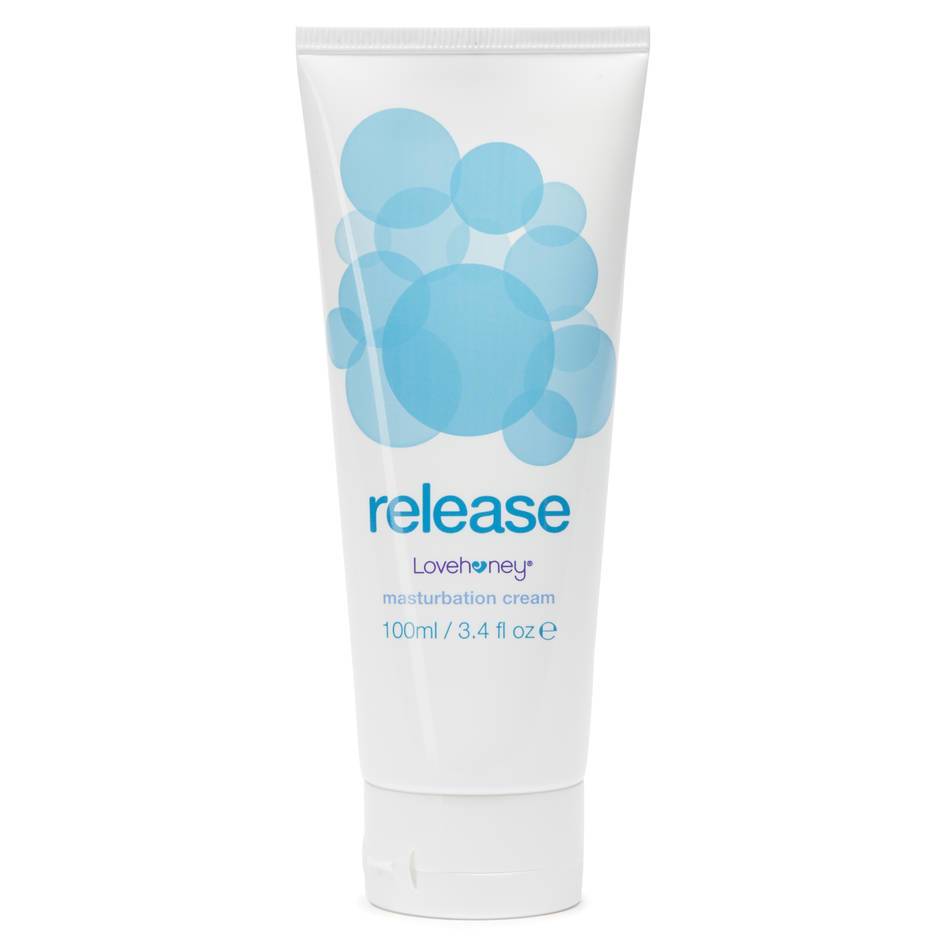 First things first, you'll need lube. All strokers need to be used with a sexual lubricant to allow the stroker to slide up and down the penis, providing delicious stimulation without any uncomfortable friction.
Use something like the Lovehoney Release Masturbation Lubricant. Apply lube to both the inside of your stroker and to your erection. Once adequately lubed, begin to penetrate the entry.
Start by working it around the head of your penis. If properly lubed, this should provide an enjoyable slick and stimulating sensations. When ready, enter the stroker.
What Lovehoney customers say:
"This stuff is superb. As others have said, it starts off as a thick paste-like substance but immediately melts onto your skin to give the most fabulously silky feel." - PleasureDrone
---
Use it to help boost stamina
Use a stroker to help boost your stamina. 'Edging' is a popular method for delaying ejaculation.
Condition the body's responses during masturbation by stopping just before the moment of climax, waiting 30 seconds before continuing, and repeating this process.
You can repeat this method until you build a better pleasure tolerance level.
A stroker like the the Fleshlight Flight Pilot Male Masturbator is perfect for enjoyable edging practise.
What Lovehoney customers say:
"My first Fleshlight. All I can say is wow! It leaves me shaking every time I use it." -Cumbrian couple & Average
---
Use it with a partner
Strokers provide an exciting addition to couple's play. Opt for a see-through sleeve so you both get an intimate view of the action.
Using a stroker is great as part of foreplay with your partner, intensifying your pleasure before sex, but they're also great for mutual masturbation or at times when you want to be intimate together but don't feel up to full sex.
If your lover gets tired while giving you a hand job, a stroker will ease their task and you'll love your stroker even more when your partner's working it for you.
What Lovehoney customers say:
"A definite must-have for couples that play together or a guy who wants to spice up a boring Sunday afternoon! ;)" - celtic_star
---
Want realism?
Realistic strokers are male masturbators that have been designed to look and feel just like real women. They have fantastically authentic detailing and internal textures to give you an enhanced realistic experience.
Realistic strokers come in different styles including vaginas, asses and mouths. This Pro Mini Ella Realistic Pocket Pussy is a great option for beginners thanks to its un-intimidating size. But don't let that fool you, its super-tight canal is filled with textures for explosive stimulation.
What Lovehoney customers say:
"For a start, the ring is tight but comfortable and has a part that goes over your balls. This made me bigger and harder than ever before." -SouthernChunk
Shop our full range of realistic vaginas.
---
More guides to male pleasure...