How to Use a Fleshlight: Your ultimate Fleshlight Guide
Find out what the world's best-selling male sex toy can do for you.
The Fleshlight is the world's best-selling male masturbation toy ever - and for good reason. These game-changing toys are designed to feel like real skin, and they've proven to be super popular.
Okay, so you might be wondering how realistic Fleshlights really are, and the answer is: pretty realistic. Made from real-feel SuperSkin, Fleshlights are designed to replicate the sensation of a partner's skin. When they're lubed to perfection, they feel like real penetrative sex.
So, if you've taken the plunge and purchased this marvelous new thing. The next question is, how do you use a Fleshlight?
You may think Fleshlights are pretty self-explanatory. And they are. However, there are a few tried and tested Fleshlight tips and tricks you can use to help you get the best from your new bedside bud.
In this guide, we'll share what a Fleshlight is, some Fleshlight instructions and some top Fleshlight techniques to make your solo sessions super satisfying.
First things first, you'll need to get your hands on one...
Best Fleshlights
Check out our picks of the best Fleshlights on offer. Plus, see the Fleshlight ratings for each product below, according to Lovehoney customers.
And if you're after more info, we'll take you through the best Fleshlights in more detail further down.
What is a Fleshlight and how does a Fleshlight work
Fleshlights are male masturbators designed to simulate the sensation of sexual penetration. The interior is soft, pliable, and is often ridged for extra stimulation.
If you're still wondering, 'what does a Fleshlight feel like?', take it from those who've tried and tested them:
"The internal texture of the Flight has to be one of my favourites so far. What impressed me is that you can actually feel each section individually," says Lovehoney customer Incendiaire.
Created for optimal discretion, Fleshlights come in a sturdy plastic casing, making them look just like a torch (or a flashlight… get it?). This means you can keep your little secret by your bed and no one will be any the wiser.
Better yet, Fleshlights are not just for enhancing masturbation. These discreet little wonders can add a new dimension to foreplay with a partner too.
How to use a Fleshlight: The best way to use a Fleshlight
There are a few steps to take before and while using a Fleshlight that we'd recommend. The best way to use your Fleshlight is to warm it up first...
Using a Fleshlight: 1. Warm it up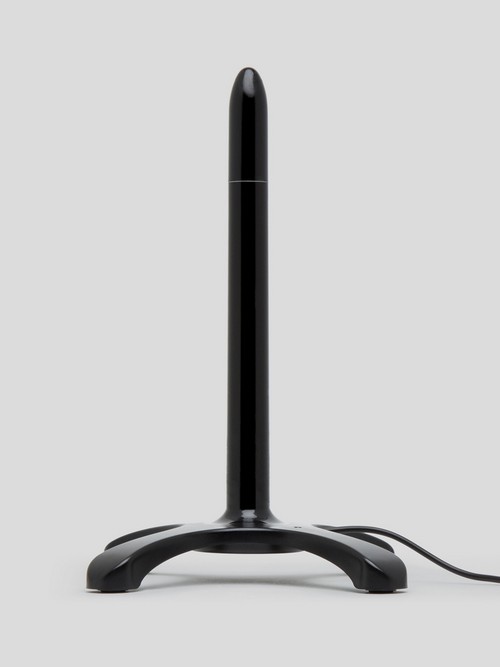 You can warm your Fleshlight by removing the real-feel sleeve from the case and submerging it in warm water. Once the sleeve has reached your desired temperature, shake off the excess water and return the sleeve to its plastic case.
You could also try sliding your Fleshlight onto the Fleshlight USB-Powered Warming Rod, which reaches temperatures of up to 131ºF or 55ºC in 10-15 minutes.
"I think the pre-heating was an essential part of the preparation. If I was blindfolded and someone had used this on me, I would have no idea that it was a toy," says Lovehoney customer Blake3393.
The rod is so discreet it could easily be mistaken for part of your computing equipment, so leaving it next to your PC won't raise any suspicions.
Now, onto using a Fleshlight...
Using a Fleshlight:  2. Lube up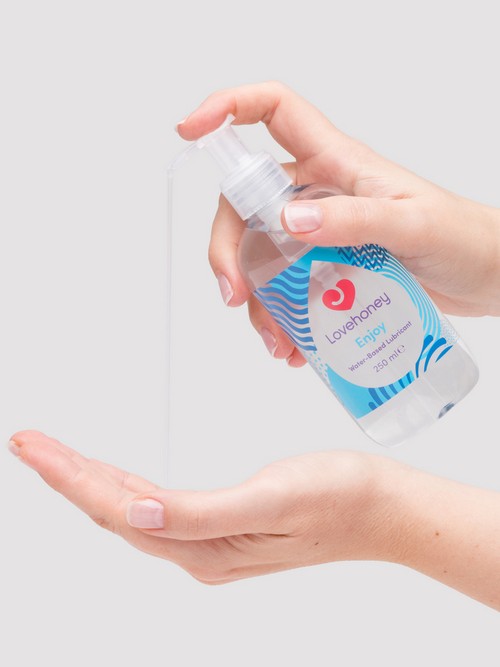 For effortless insertion, apply a liberal amount of water-based lubricant to the Fleshlight inside and outside, and on yourself. Coat your penis, the sleeve's entrance and the internal canal for the very best experience.
Using a Fleshlight:  3. Penetrate and thrust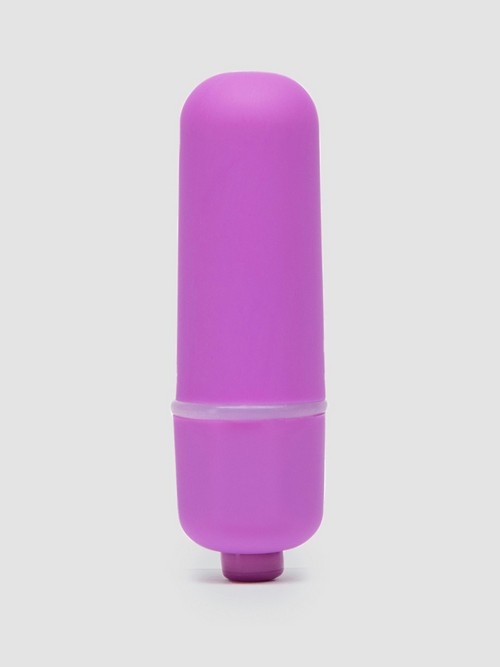 Now, you're nicely lubed up, it's time to penetrate your Fleshlight. The speed and rhythm are up to you... Freestyle in a way that feels good!
There are a few Fleshlight techniques that can add extra spice to your session. For instance, we sell a range of bullet vibrators that are small enough to fit into the end of your Fleshlight. Pop one into the bottom and top off your enjoyment with glorious vibrations.Take it from Lovehoney customers:
"I have a nice small vibrator that I put in the other end and it makes the orgasm strength out of this world," says customer GoodSir.
Using a Fleshlight: 4. Bring in a partner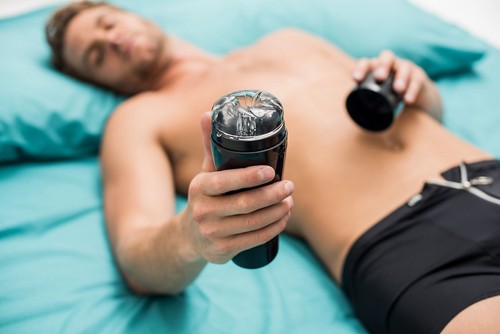 While you can use a Fleshlight for masturbation, many of our customers also find Fleshlights are the perfect addition to foreplay. And there are loads of different Fleshlight positions you can try too.Try incorporating yours into a 69 scenario, or have your lover use it on you as you enjoy the authentic sensation.
Lovehoney customer Boomplus says:
"She was able to get a good grip on this Fleshlight Girls Brandi Love Heartthrob Texture and had fun adjusting the suction to tailor the experience just so. It really added a great element to our experience."
Using a Fleshlight: 5. Try it in the shower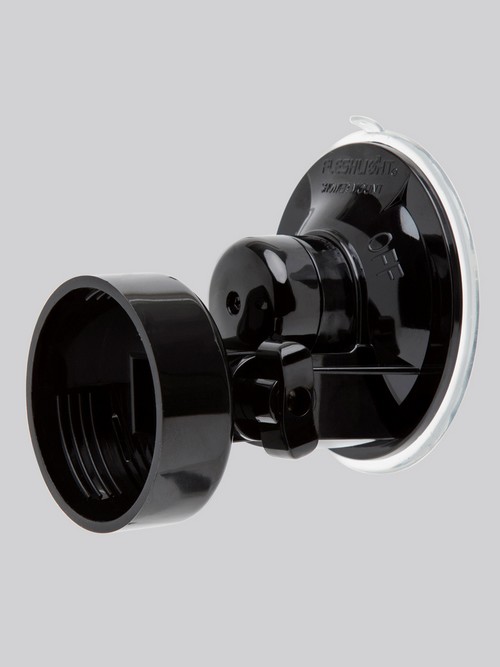 Or for a change of scenery, a good Fleshlight tip is to pair your toy with the Fleshlight Shower Mount and Hands-Free Adaptor and try it in the shower. This suction-based holder can be attached to any flat surface like bathroom tiles, ensuring you get the perfect height and angle for hands-free play.
If you're hoping to use your Flight model Fleshlight in the shower, be sure to also pick up the Fleshlight Flight to Shower Mount Adaptor.
Using a Fleshlight: 6. Mix it up with fun Fleshlight techniques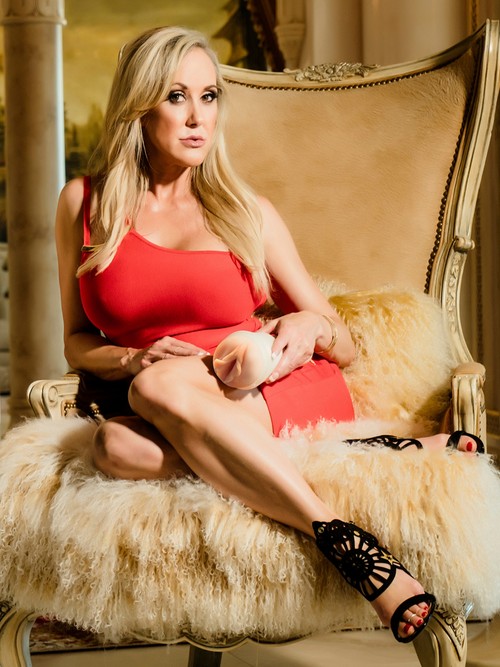 Think you've enjoyed the Fleshlight every way you can? Why not try some different Fleshlight techniques perfected by our reviewers?
"I have a nice small vibrator that I put in the other end and it makes the orgasm strength out of this world." - GoodSir
"I also bought the hands-free shower mount and this really makes the Fleshlight something else for hands-free fun, especially when the wife is pegging me at the same time!" - glymar
"I think the pre-heating was an essential part of the preparation. If I was blindfolded and someone had used this on me, I would have no idea that it was a toy." - Blake3393
"My GF uses these on me in foreplay all the time to get me really hard. The feel of the Brandi Butt is incredible. A firm grasp around the shaft tightly works the head too." - Drü
How to clean a Fleshlight
Owning a Fleshlight means it's important that you know exactly how to clean your Fleshlight too.
The good news is that Fleshlights are easy to clean, and the care instructions for most kinds will be the same. By taking a little time to clean and care for your Fleshlight, you'll prolong the life of the realistic-feel material so you can enjoy these premium male sex toys for longer.
So, if you're wondering how to clean your Fleshlight, follow our three easy steps…
1. Remove the case
Remove both the top and bottom caps of your Fleshlight and slide the sleeve out of the case. The case can be washed with hot, soapy water and set aside to dry.
2. Flush the canal with hot water
Run warm water through your Fleshlight sleeve to rinse out any water-based lubricant or bodily fluids. Fleshlight recommend that you do not use soap or hot water on your Fleshlight as they can degrade the SuperSkin material.
Fleshlight recommend their own brand cleaner, Fleshlight Fleshwash Sex Toy Cleaner. You can also use other specialist sex toy cleaners like Lovehoney Fresh Sex Toy Cleaner.
Do not use soap as it can degrade the special SuperSkin material.
What Lovehoney customers say:
"No odour and doesn't leave any residue after Fleshwash. Don't need to use a lot, so it can last a long while, and is easy to store with the rest of the toys. The bottle is secure enough to avoid any spills." - Curums123
How to dry a Fleshlight
Almost as important as knowing how to clean your Fleshlight, properly drying a Fleshlight is key to keeping it in good condition.
The Fleshlight sleeve needs to be completely dry before it's put away. You can either leave the sleeve in a warm, dry location or towel it dry by pushing a microfibre cloth through the canal. Remember, the more textured your sleeve is the longer it will take to get completely dry.
Fleshlight care: How to renew your Fleshlight
After cleaning and drying, the Fleshlight sleeve may feel tacky or sticky to the touch - this is normal. Sprinkle the dry Fleshlight with Fleshlight Renewer Powder to restore its silky-new feel. The next time you come to play, the Fleshlight will feel as silky smooth as the day you bought it.
What Lovehoney customers say:
"Having been unused for a while and then packed away for a bit, my Fleshlight had become tacky. Enter the Renewal Powder and it's brand new!" - Rad Man
Pick up everything you need for maximum Fleshlight care and enjoyment with the Fleshlight Sex Toy Care Kit. The kit includes water-based lubricant, sex toy cleaner, and sleeve renewer powder - perfect for keeping your Fleshlight in great condition.
How to Fleshlight Right | Caring for a Pocket Pussy Sex Toy
If you want to see more tips on cleaning your Fleshlight in action, check out our Fleshlight tutorial which will take you through all the necessary steps...
Fleshlight tips: quick tips for Fleshlight care
In addition to cleaning, there are a few other tips to keep in mind to keep your Fleshlights feeling fresh:
DO store your Fleshlight in its case where possible
DO store any additional inserts in separate bags
DO use body-safe Fleshlight Powder Renewer to restore the silky feel of your Fleshlight
DON'T use talcum powder on your Fleshlight
DON'T use silicone lube on your Fleshlight
DON'T use soap or non-specialist cleaners on your Fleshlight
DON'T share your Fleshlight with anyone else
The best Fleshlights, according to Fleshlight reviews
There are loads of different Fleshlight models out there, so it can be hard to know where to start when buying one. Maybe you're wondering which is the tightest Fleshlight, the most intense Fleshlight, or simply the best feeling Fleshlight, but don't worry - that's where we come in.
We'll take you through the best Fleshlights on offer, based on Fleshlight sleeve reviews and Fleshlight ratings from Lovehoney customers. Plus, if you're after a full Fleshlight comparison, we've got all the intel on what makes each Fleshlight different below.
So, if you're still wondering whether a Fleshlight is worth it, take it from people who've been there…
First of all, take a look at our video Fleshlight guide which takes you through all the different types (and what makes them so great).
Video: Which is the Best Fleshlight? | Discreet Male Sex Toys
Jess Wilde and Sammi Cole debate the virtues of many different types of Fleshlight.
The best Fleshlight: Flight by Fleshlight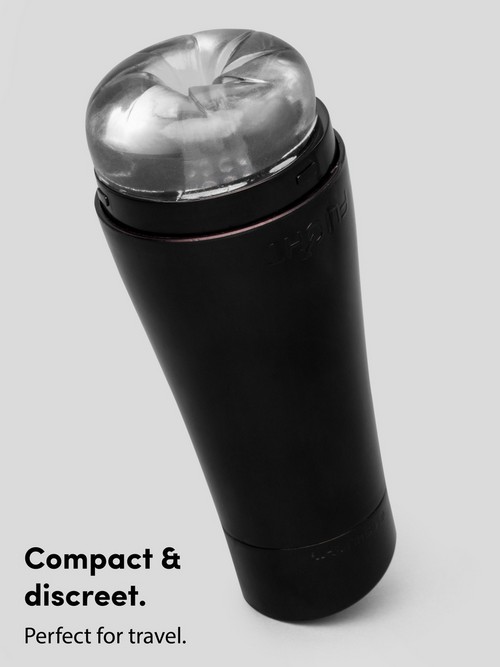 Lovehoney's #1 best-selling Fleshlight is the Flight by Fleshlight male masturbator. Flight boasts a rating of 4.5 out of 5 across more than 200 independent customer reviews on Lovehoney. 155 customers rate Flight as a 5 star product.
Flight by Fleshlight reviews:
"As for the toy itself, it feels damn good, can't lie. The internal ribs and textures just make it almost impossible not to enjoy." - Velvet Thunder
"I have had some truly wonderful, body-shaking orgasms from this Fleshlight and I would be happy to buy another any day. The action and vacuum are just enough to deliver those delicate, light sensations when required and also stronger enough for the large bursts at other times." - thecauseofmoonlightshadows
"The internal texture of the Flight has to be one of my favourites so far. What impressed me is that you can actually feel each section individually." - Incendiaire
"The smaller size and discreet appearance of the Flight models makes them more ideal for guys needing either discretion or portability (or both!)" - MECub86
"I was amazed at the difference the end piece makes. Fully open simulates vaginal feel, almost closed gave a more anal feeling, and fully closed gave an excellent blowjob feeling." - johnlow
"I would highly recommend this toy to other women looking to treat the OH - it's loads of fun!" - TheVoice
So what are you waiting for?
Best Fleshlight for stamina training: The Pink Lady STU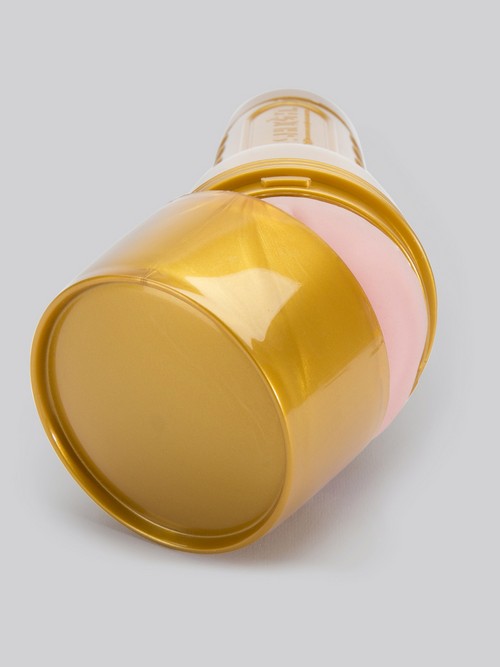 The Pink Lady Stamina Training Unit Fleshlight does exactly what it says on the tin and builds up your stamina by getting you used to the intense feeling of intercourse, without the pressure of a partner.
Fleshlights may aid those who suffer with problems regarding lack of sensation from excessive masturbation. If you have been conditioned to orgasm only from hand stimulation, you may find it difficult to climax any other way, but a Fleshlight may be able to help. It has all the manual action of using your hands but feels like your favourite part of your partner, so adding variety to your solo routine with a Fleshlight may help you discover new ways of climaxing.
The case is the Fleshlight's standard 10-inch case, which means you can use any other standard Fleshlight insert with the Stamina Training Unit case if you fancy a change.
Best Fleshlight for fantasies: Fleshlight Girls & Fleshjack Boys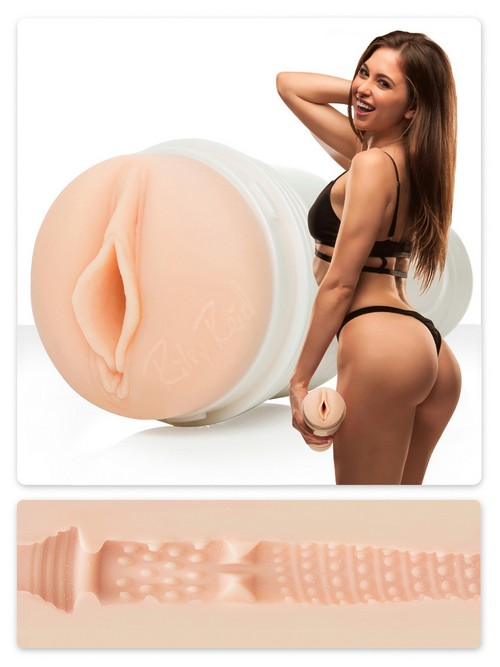 The Fleshlight Girls and Fleshjack Boys are complete Fleshlights (a case and insert sold together) where the opening of the inserts have been moulded from the bodies of famous porn stars themselves. The inserts also have a more true-to-life colour than the original pink Fleshlight range.
Popular stars include: Riley Reid, Stoya, Alexis Texas, Janice Griffith, Madison Ivy, Dillion Harper, Brandi Love, Elsa Jean, Adriana Chechik, Eva Lovia and Lena Paul.
For a super tight Fleshlight fit, why not try some anal? Also moulded from bodies of porn stars, lady rear ends on offer include Riley Reid, Stoya and Adriana Chechik, with blokes Colby Keller, Brent Everett and Levi Karter rounding out the back end.
The range has a huge variety of exclusive textures, and you can even indulge your favourite sexual fantasy as you get down to it with your new Fleshlight.
Best Fleshlight for partners: Ice Lady Crystal Fleshlight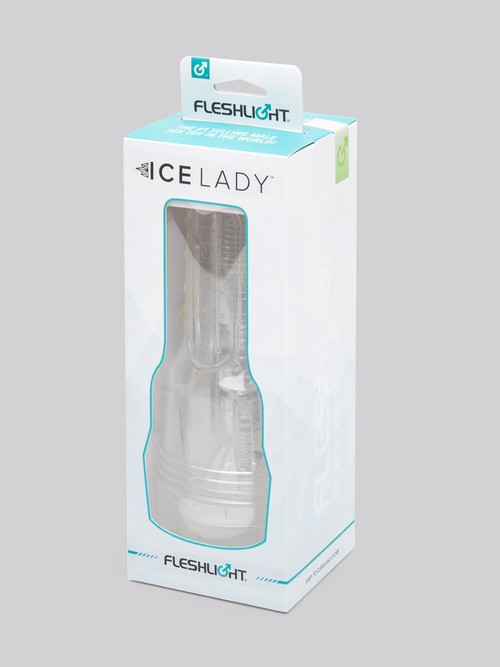 The transparent Ice Lady Crystal Fleshlight gives you and your companion a clear view of every thrust. Watch yourself fill up the canal or put the power in your partner's hands and let them surprise you.
If you enjoy seeing yourself this way, why not check out the other translucent Fleshlights on offer, like the Fleshlight Flight Aviator or the Fleshlight Go Torque?
Ice Lady Crystal Fleshlight reviews:
"So all I can really say is, women, please don't be narrow-minded like me and miss out on this potential. Fleshlights are ridiculously good to use as a couple, and the Ice Crystal is perfect as a toy not just for him but both of you." - Tihilol.
Best Fleshlight for travel: Fleshlight Quickshot Vantage Compact Male Masturbator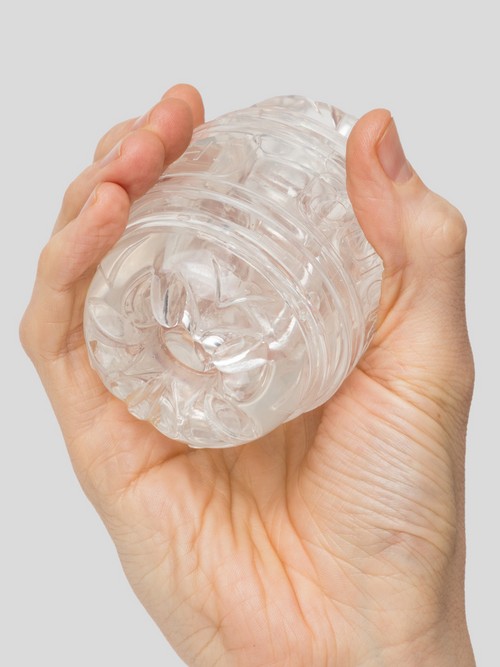 For Fleshlight-quality goodness packed into your pocket, look no further than the Fleshlight QUICKSHOT Vantage Compact Male Masturbator. Being away from home doesn't have to be so hard - pack a Fleshlight Quickshot for easy upgrades to self-satisfaction sessions.
If the Quickshot isn't quite enough for you, try the "Go" range, specifically designed for travel. 17% shorter than the original Fleshlight and more compact than the typical Fleshlight, slip the Fleshlight Go Surge into your luggage and enjoy Fleshlight pleasure wherever your travels take you.
Fleshlight Quickshot Vantage Compact Male Masturbator reviews:
"Small and discreet, I purchased one of these for my flight carry-on. I've made nine trips overseas within the past year and at no point has this raised eyebrows." - HpB
More Sexual Happiness Advice
You can never know enough about sex, right? Join us on our sexploration journey via the thriving Lovehoney forum, our weekly Sexual Happiness podcast and our blog.