How to Use a Bullet Vibrator: The Ultimate Bullet Vibrator Guide
Do you know all the ways you can use a bullet vibrator to bring yourself sexual happiness?
Petite but powerful, small but sensational, discreet but delightful… Whatever you want to call them, the results are in: bullet vibrators are the best. As some of the most versatile vibrators out there, bullet vibes are a staple for solo satisfaction-seekers as well as couples.
Thanks to their non-intimidating size and shape, these pocket rockets are easy to use for sensational pleasure in all sorts of different ways. There really is no wrong way to use a bullet. Read through our bullet vibrator guide below for Lovehoney's recommendations on how to get the most 'ooh' from your bullet vibe.
Video: How to Use a Bullet Vibrator
Learn more about the best way to use your bullet vibrator with the Lovehoney experts.
The best ways to use a Bullet Vibrator
Bullet vibes might look simple, but there's much more to them than meets the eye. Take a look through our tips for using a bullet vibrator, and we promise you'll be a pro by the end.
To get started, you'll need a bullet of your own, so check out Lovehoney's full collection of bullet vibrators here.
Using a Bullet Vibrator: Always add Lubricant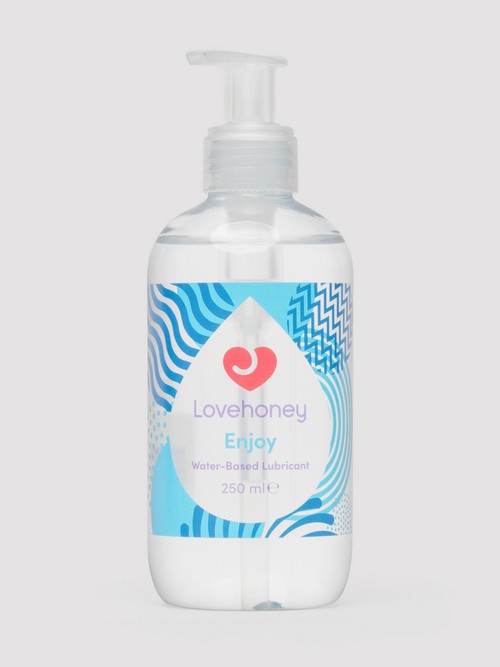 Find a lubricant that works for you and you'll love your bullet vibrator even more. Lube enhances the powerful sensations from your toy by helping it glide smoothly over your intimate areas, so it's certainly an investment worth making.
The type of lube you use will depend on what kind of material your bullet is made from. Water-based lubricant is compatible with all sex toys. Meanwhile, silicone-based lube is waterproof, meaning it can be used in water with plastic bullets. Hello, bath and shower playtime.
Take it from those who've been there. One set of customers, a couple looking to spice things up, said: "It's amazing for nipple teasing, cock caressing, and, well, frankly anywhere else on your anatomy you fancy pointing it at. Laced with a little water-based lube, it becomes an all-over body toy for us both to enjoy."
Using a Bullet Vibrator: Don't be afraid to explore other areas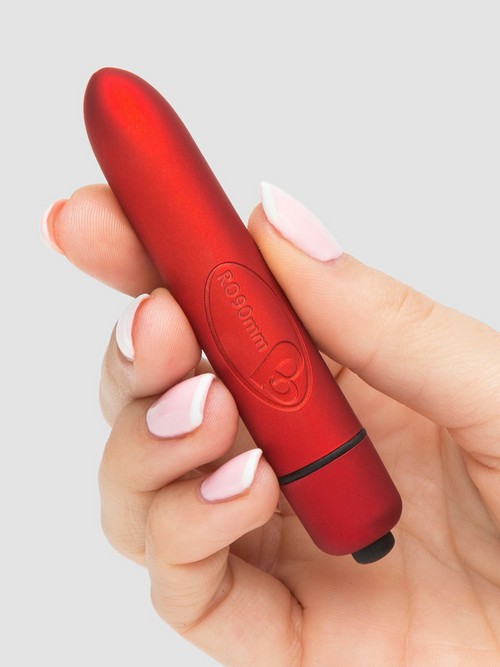 Pointing your bullet vibe directly on your clitoris might make you orgasm quickly, but this little vibrator can feel amazing all over your body. Try tracing your bullet up your inner thigh or around your nipples, anus or perineum for intense and deeply pleasurable sensations.
One thing people often forget is that you're not limited to using the tip of your bullet. Try holding it against your body horizontally to create widespread pressure. By getting to know your bullet and exploring your body with it, you'll find the things that feel best for you. And of course, you can use it on your partner too.
Customer TinyTom agrees: "I first started using this around her nipples, which made her extremely excited as the power this little beauty produces is amazing. No matter where I touched her body, she loved it."
Using a Bullet Vibrator: Pinpoint your pleasure centres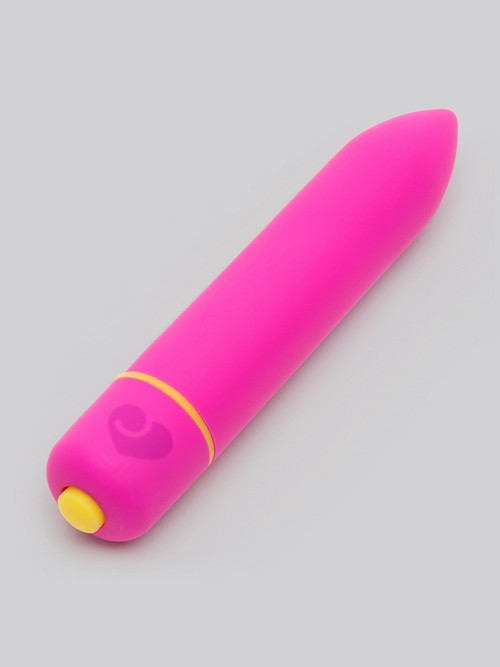 Although bullets come in a range of shapes and sizes, a good number of them feature precise and tapered tips, so that when you do want clitoral stimulation it's easy to send the vibrations right where you need them.
Customer J157Jet agrees that precision is key: "The tip of this vibrator is just the right size for maximum clitoral stimulation, and it works wonders."
A really great addition when using your bullet vibrator on your clitoris is an orgasm booster, like the Lovehoney Oh! Cherry Orgasm Balm. A few dabs of this stimulating cream can make all the difference - and the added sensation could be just the thing to send you over the edge.
Using a Bullet Vibrator: Invite your partner to play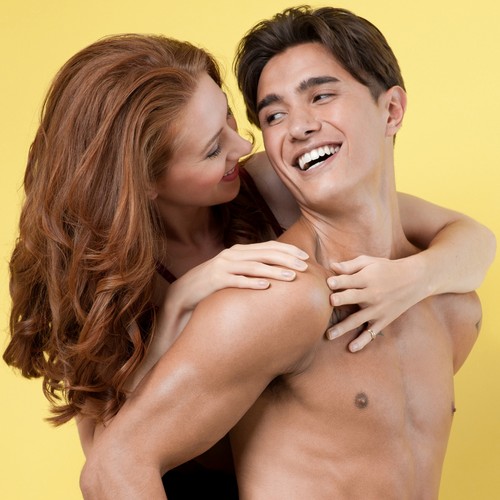 While bullet vibrators are brilliant for a solo party, they're also great to bring into the bedroom with a partner too.
Using a bullet vibrator as part of your foreplay can do more than just heighten your excitement. It'll also allow you to introduce your partner to new sensations, and to find new ways to tease one another, which can in turn help to increase feelings of intimacy. You can simply use your fingers to trace a bullet across your partner's pleasure points, and they make especially fun additions to oral sex too.
Plus, bullets are particularly convenient to pass back and forth in the heat of the moment, meaning you both get a turn to be on the receiving end of those oh-so-amazing vibrations.To take things up a notch, why not add a blindfold to make the bullet's touch even more thrilling?
While bullets are popular for women, especially during solo play, they can be great for men too. Unsure of how to use a bullet on your man? Take some advice from customer The Real Mr Grey, who says: "I know this might be mainly for clitoral stimulation, but for guys it has a fantastic feel (particularly if held at the top of the shaft just under the head)."
Using a Bullet Vibrator: Add vibrations to sex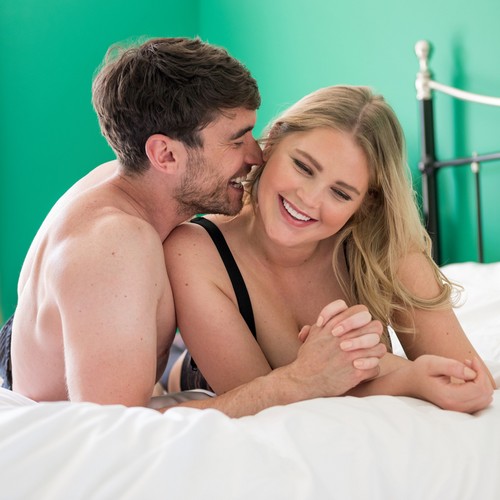 Bullet vibrators are fantastic to use during sex with a partner. The nature of this type of toy means you can use your hands to control where and how it moves, so that you can get what you want, exactly when you need it.
The vibrations are great for both you and your partner too. Plus, using your bullet to stimulate the clitoris during penetration means you can go for a powerful, blended G-spot and clitoral orgasm all in one. Trust us, you'll thank us later!
Customer Alex_B can vouch for the mini bullet's mighty power, claiming: "We loved using it for some clitoral stimulation during intercourse, which was reported to take her orgasm to another level."
Using a Bullet Vibrator: Boost your other toys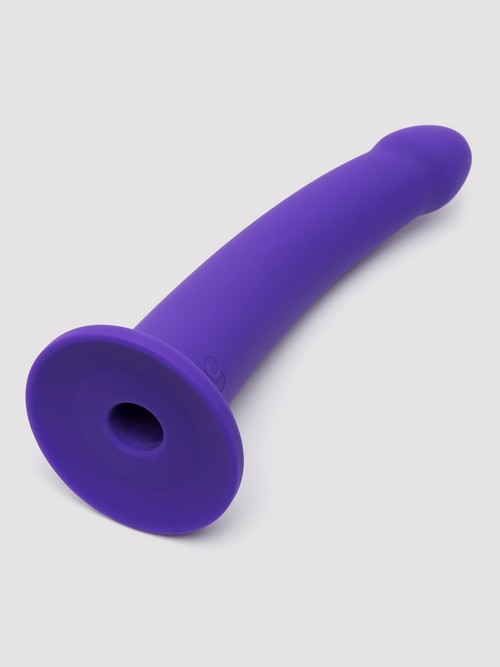 Due to their small size, bullets are best used externally and not for internal play. However, many insertable toys feature a small, bullet-sized hole in their base so you can add vibration to them.
Once you've found your favourite bullet vibe, see if it can amp up your favourite dildo or butt plug for even more thrilling sensations, like customer PhilJones who says: "The vibrations travel right through the plug all the way to the tip, so you don't lose any of the power of the bullet: when I clenched my bum I even felt it on my prostate!"
Recommended Bullet Vibrators
More Sexual Happiness Advice
You can never know enough about sex, right? Join us on our sexploration journey via the thriving Lovehoney forum, our weekly Sexual Happiness podcast and our blog.