How to Become a Sexting Pro
We've all had those moments where we aren't physically with someone, but we can't help but think of all the sexy things we'd love to be doing with them right then.
And sure, sending nudes can be a fun way of getting the recipient hot and bothered - but that's not the only way to get someone going. Sometimes a well-written sext can be even hotter than a revealing pic. And what's a sext? Quite simply, a sexy text.
With our guide to sexting, packed with sexting examples, tips and tricks, you can get the sexting conversations flowing and have fun teasing your partner as you become a naughty text pro.
Why do people like sexting?
Even if you're not a fan of dirty talk in the bedroom, sexting is an awesome tool for setting the mood and making your intentions known.
Whether it's with your partner of years or just someone really hot who you're casually talking to, the urge to get them as turned on as you are is an exciting thought. And sending a sexy text can be the perfect way to do this.
Make them feel confident with a compliment about their body or get their heart racing with memories of past sexual experiences - the choice is yours!
It's also less intimidating than sending a saucy pic or a hot and heavy phone call.
Sexting ideas
Ready to give it a try? We've put together some of our fave sexting examples to provide a little inspo for your own messages.
For men and people with penises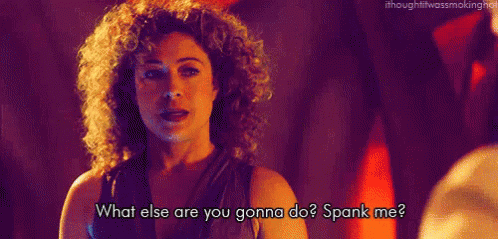 So, you need some sexting messages for him? Well, these examples are perfect for the penis-owner in your life to get them hot under the collar and desperate for your body.
'I'm so wet/hard.'
'I need you right now.'
'I want you inside of me.'
'I can't stop thinking about you.'
'I need your [body part] on my [body part] now.'
For women and people with vulvas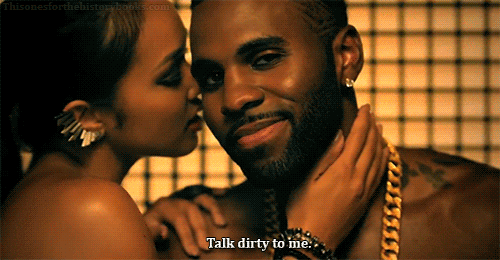 And how about some sexting messages for her - tease your favourite vulva-owner with these saucy texts that will boost their confidence and make them feel attractive and appreciated.
'You're so hot when you [action].'
'You turn me on so much.'
'I want to see your body.'
'Your [body part] is incredible.'
'I can't wait to [action] your perfect [body part]'
For your long-time SO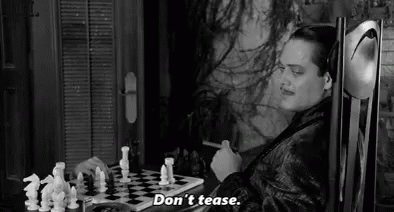 If you're looking to rekindle the flame with your SO or simply spice things up, these sexting examples are a great way to remember sexy memories and previous experiences you've shared.
'I loved it the other night when you [insert action].'
'Last night was so hot...'
'Remember that time we had shower sex?'
'It was so incredible last time we had sex. I want to make you moan that loud again sometime...'
'I can't stop thinking about the time we had sex in [location].'
For someone you've just started seeing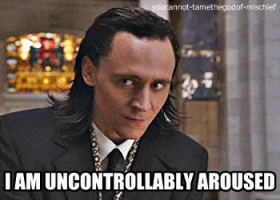 If you're ready to take things to the next level with a new partner, having a sexting conversation about things you want to do in the future is an effective and non-cringey way of ramping up the mood. Plus it makes the recipient extra excited for when they next see you.
'Guess what I'm going to do to you tonight…'
'What are you going to do to me when we next meet?'
'I want you as soon as you get through the door tonight.'
'You can do anything you want to me tomorrow.'
'You're going to cum so hard later.'
Sexting dos and don'ts
So, you've got some good sexting examples and ideas you can't wait to try out, but how should you go about actually sending them? And what else should you keep in mind when experimenting with sexting?
Do: Reply
If your partner is taking the time to pen some of their best work, make them feel great by replying (if you're into it). Telling your partner that you're into what they're saying can be a huge confidence boost which will make them want to sext more.
And, if you contribute, you can keep the conversation going or steer things towards what you want to talk about...
Don't: Feel pressured
If sexting conversations aren't for you, don't worry. Sexting is supposed to be an enjoyable consensual activity for both parties and should never be done as an obligation. Don't feel pressured to join in just because your partner likes it, but do ensure you communicate your boundaries to them so they aren't left guessing.
Do: Compliment your partner
A compliment can go a long way in making your partner feel amazing. So, let them know how much you love their body or how great it feels when they do something to you in the bedroom.
Don't: Do all the talking
Like in any conversation, make sure you're not doing ALL the work. Give your partner room to share their sexting ideas and intimate thoughts. If they're a little shy about sexting, it can help to prompt them with questions that allow them to express themselves.
Do: Suggest fantasies
When wanting to try something new in the bedroom, it can be hard to bring it up and actually ask when you are unsure how your partner will react. Sexting is a good way of testing the boundaries and seeing how receptive your partner is to a new idea.
If they appear to be into it, keep going further but if they try steering the action away, then take the hint and don't get too upset.
Don't: Share anything around
Much like you would expect of the person receiving your messages, have the courtesy of keeping their messages private and known to only yourself. They are trusting you as much as you are trusting them, and sexual habits are a private and sensitive matter that many people don't want being publically shared. Be courteous and respect their privacy.
Do: Be honest
Our final tip for having fulfilling sexting conversations is to keep things truthful. If you're not into something, don't pretend to be just for the sake of pleasing your partner.