"Look no further..." - Review of the Month, October 2014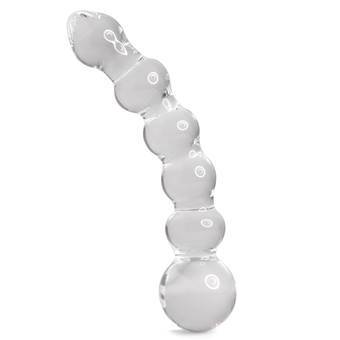 This month we've launched a plethora of new products, and as a result we've been inundated with customer feedback - thank you for your tremendous reviews!
Every month we choose one review to win a £100 Lovehoney Gift Voucher. This month's winner is OUCH! Thank you ;) who submitted a sterling review of the Lovehoney Beaded Sensual Glass Dildo (£29.99).
"After watching me writhe through a satisfying, squirty orgasm, the OH wanted to see what he could do to me using it anally. The bumps feel even better when used for anal, each of them making delicious little pops as it's moved in and out. It feels especially good when the glass is cooled, and he managed to bring me to orgasm twice more before his own needs got the better of him."
Read OUCH! Thank you's review in full.
Got something you want to tell us? Submit your review now and be automatically entered into next month's competition! Continue reading to see who won runner up prizes for October…
---
Alongside our monthly champion, we also select several of our other favourites to win a whopping 2,000 Oh! Points!
Runners Up
Penny5518's review of the Fun Factory ShareVibe USB Rechargeable Vibrating Double Strap On (£99.99)
"Buy it. If you're looking for the most enjoyable strap on or pegging play you've ever experienced, then this toy is just a dream come true. Fun Factory has always produced high-quality, exciting toys, and I own one of their other double dildos, the Share XL Silicone Textured Double Dildo 6 Inch, but this just blows that, and my other experiences, out of the water."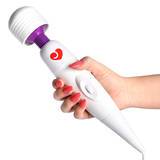 Flagoogin's review of the Lovehoney Deluxe Magic Wand Vibrator (£49.99)
"We used it a few times during that first night. The first time was simply for her. Let me preface this by saying that I was a little anxious that the toy could end up replacing me. The stories of wands and the effects they have are legendary. I needn't have worried. To all the guys out there, the amount of pleasure you will see on your partner's face when you use this on them is astounding and incredibly sexy.
Lovebirds_x's review of the Lovehoney Lifelike Elle Super Tight Pocket Pussy (£14.99)
"We loved the shape of the stroker too. Having never seen a realistic stroker from Lovehoney, we were shamefully doubtful about just how real it would seem. We were pleased to find the attractive little pussy lips were detailed and well moulded, and they aren't stuck down to the opening, so they can move around a penis the way real ones do."
---
You may also like: