Beginner's Guide to Rabbit Vibrators: How to Use a Rabbit Vibrator
Dive down the rabbit hole and discover everything you need to know about rabbit vibrators, from how to use a rabbit vibrator to the best rabbit vibrators out there to choose from.
The rabbit vibrator - originally known as the Rampant Rabbit - is one of the most iconic sex toys in the world. Thanks to the likes of Carrie Bradshaw and her Sex and the City gang, this trailblazing, dual-sensation vibe has taken over the planet, making vaginas from across the globe 'hoppier' than ever...
Before we get into the, erm, ins and outs of how to use a rabbit vibrator, check out our video which explains just why rabbit vibrators are one of the most popular sex toys out there.
Video: Why Are Rabbit Vibrators So Good? | Happy Rabbit Orgasms
Discover what makes a rabbit vibrator so amazing with the help of the Lovehoney team.
How to use a Rabbit Vibrator: A step-by-step guide
Double the stimulation may seem like a multitasking challenge, but using a rabbit vibrator is actually very simple.
First things first: you'll need a rabbit vibrator to play with. Browse Lovehoney's full collection of rabbit vibrators here, and check out our top tips for proper blended bliss below...
How to use a Rabbit Vibrator: Just add Water...Based Lube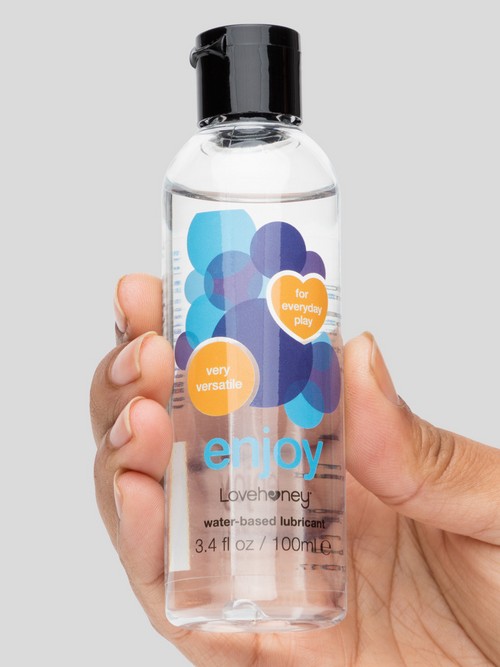 We always suggest that you use a water-based lubricant like the Lovehoney Enjoy Lube with a rabbit vibrator.
Pump a generous splash directly onto your toy, making sure to coat the shaft and ears, and you'll be all set.
How to use a Rabbit Vibrator: Turn on the ears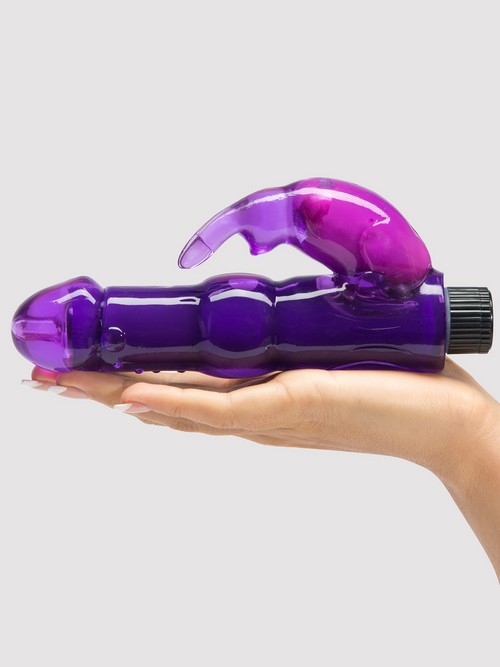 Get your motor running by gently running the rabbit ears against your clitoris. Once you're ready to go, switch them on using the buttons on the handle.
Position the ears so they gently tickle your external hot spots, then lie back and enjoy the clit-buzzing-bliss.
If you prefer, you don't even need to take things any further at this stage, as discovered by customer Kitty Boy, who says: "Sometimes I don't actually have to put any effort into using this. It'll make me orgasm just sitting against my clitoris. It's the best thing I ever bought."
But, if you are ready to take things to the next level, it's time to step it up a notch....
How to use a Rabbit Vibrator: Slowly insert the shaft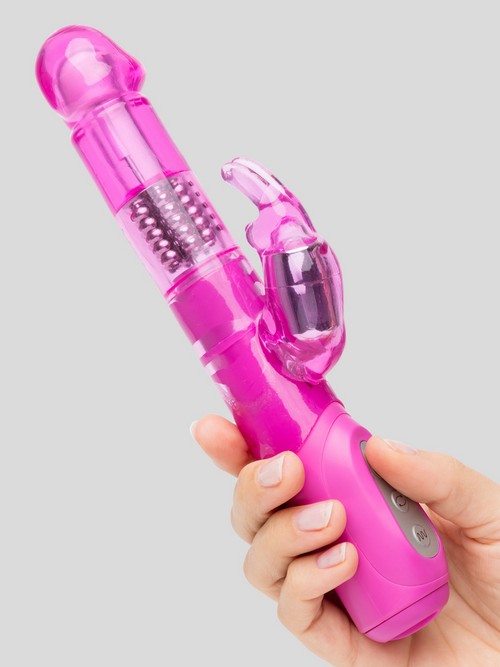 Making sure it's liberally lubed, you can begin to insert the rabbit's shaft.
Once inside, turn on the vibrations and let the rabbit stimulate your internal erogenous zones. Press the buttons on the handle to increase the speed or change the vibration pattern.
The external ears will stimulate your clitoris, while the internal shaft will help to hit your G-spot. Take it from customer SexyAdventure, who says: "The movement of the shaft is nice, but the best part of it is, once you insert the toy, the bunny ears hitting your clit. It feels heavenly."
Some of our rabbits have extra special tricks up their sleeves, including beaded shafts and thrusting functions. Play with different combinations to find your personal bunny-bliss.
To get the most from your rabbit, try alternating between just clitoral stimulation, just vaginal stimulation and then both together when you can't take it anymore! The longer you take to build up to an orgasm, the more likely it is to be a powerful 'blended orgasm'.
How to use a Rabbit Vibrator: Invite your lover into the fray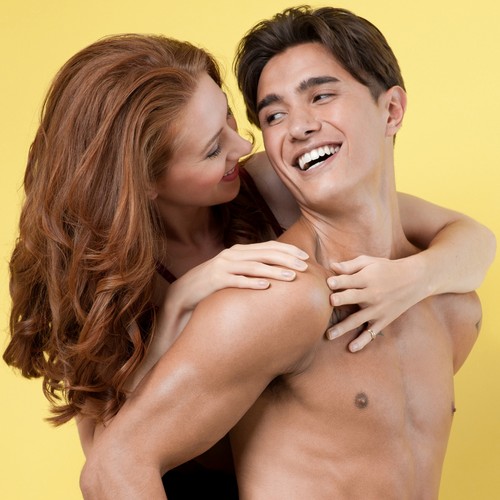 Thanks to the non-intimidating shape and dual-stimulation functions, rabbit vibrators are a great addition to couple's play.
You could insert the vibrating shaft while your lover goes down on you, or use the clitoral tickler for extra sensations during vaginal sex. The rabbit's vibrations also feel great for penis owners: try holding it against their balls or run it along their penis and watch them enjoy.
A toy to use alone and with a partner? Winner. Customer watchme says: "I told my boyfriend today that I had bought this, and I was a bit worried he would get offended, but he was so excited and said he couldn't wait to use it on me. So I can use it when we're together and when we're apart. Bonus!"
How to use a Rabbit Vibrator: Keep it clean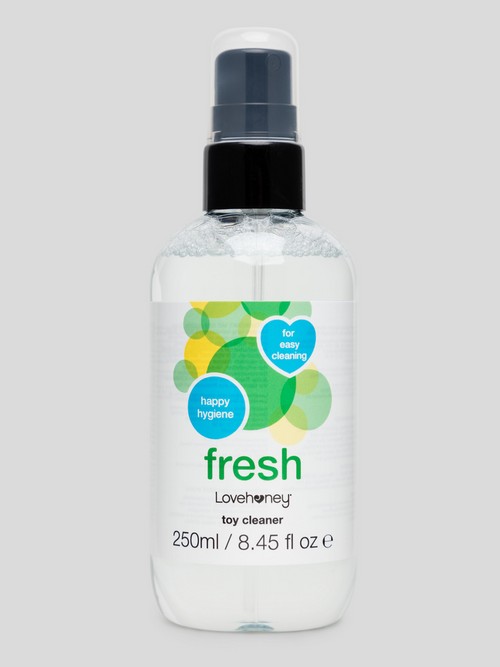 Just like with any sex toy, its important to keep your rabbit clean. Spritz the shaft and ears with a sex toy cleaner, like the Lovehoney Fresh Toy Cleaner and leave it to air dry.
To safely store, take out the batteries and leave until next time.
Try Our Recommended Rabbit Vibrators
More Sexual Happiness Advice
You can never know enough about sex, right? Join us on our sexploration journey via the thriving Lovehoney forum, our weekly Sexual Happiness podcast and our blog.