Sexy Christmas Gifts Your Friends Will Really Thank You For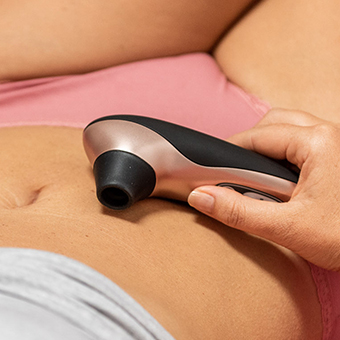 If you're planning on treating a friend this festive season, you might think about getting them clothes, a book or jewellery. But why not add a bit of a buzz and excitement to their present opening with a sexy gift instead?
Buying a sex toy, sexy lingerie or sex essential for your friend lets them know that you care about their sense of self and happiness. Plus, helping them feel like a sex goddess with a present that will keep them happy for Christmas and beyond is most definitely a thing you should be doing for your BFF.
And what better way to do that then with Lovehoney's ultimate list of sexy gifts to give your friends.
---
For your sassy friend
Invite your friend to join other pleasure sassy women out there with the Womanizer X Lovehoney Pro40 Rechargeable Clitoral Stimulator.
Singer Lily Allen declared that Womanizer toys "have changed my life", and the Pro40 combines deliciously gentle suction with pulsations to do just that for your friend.
---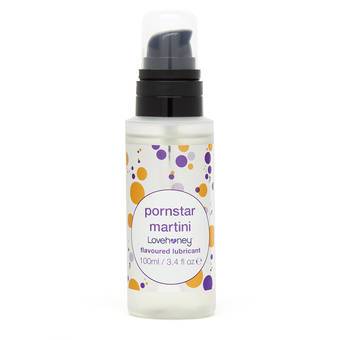 For your cocktail loving friend
Does your friend love a good cocktail but hates a hangover? Then this is the 'mocktail' for them.
The Lovehoney Pornstar Martini Mocktail Lubricant is inspired by the delicious passionfruit cocktail, with the added bonus of it being an extremely tasty addition to oral sex. Perfect for adding a little variety and flavour to their festive oral tricks.
---
For your kinky friend
Sometimes, it's awesome to have someone in your life who you can talk to about anything. No taboos. Just straight talk. Or not-so-straight talk.
The Ouch! Street Art Printed Leather Paddle is made from luxurious leather with a contemporary graffiti design, and is perfect for stylish Doms. It's even small enough to fit in handbags. Not so much a 'thank you for being a friend' as a 'spank you'...
---
---
For your caring friend
How about an indulgent item like the Lovehoney Sweet Caress Massage's massage oils or candles to pamper your most comforting friend?
Containing 3 scented and kissable oils including strawberry, cheeky cherry and fragrant vanilla, your friend can enjoy sensual massages with a delicious reward. And feel like a million quid (which is approximately 50p for every jam they've helped you through).
---
For your shy friend
We all started off at the same place, and there ain't no shame in being new to the game.
You have a lovely friend but they are just a little bit shy when the conversation takes a turn into the realm of sex (which happens a lot).
How about treating them to something fun, sexy and colourful like the Lovehoney Hot Stuff Lace Thong Set? Super-flattering and ultra-cheeky, they make the perfect gift to heat up your friends lingerie draw.
---
And after all that thoughtful gifting, why not check out the What's New page and treat yourself to a little something?
---
You may also like: