Beginner's Guide to Anal Sex
Many of our first-time anal sex experiences are accidental or ill prepared for at best, giving a poor first-time impression of all things anally sexual. Many couples don't tend to talk about anal play and as individuals, we're often quick to write it off, especially if we've had a bad experience in the past.
These self-imposed taboos mean that scores of us are missing out on the joy of anal sex and the pleasure that both men and women experience through anal penetration.
This first-time anal sex guide will talk you through anal experimentation and anal penetration, helping you to progressively experiment both alone, with a partner or with anal sex toys to achieve a satisfying anal sex life.
---
The Benefits of Anal Sex
One of the most disputed topics associated with anal sex is pleasure. There are a lot of myths floating around about anal and how pleasurable it is for both men and women. If undertaken correctly, anal sex can really enhance both your masturbatory and your couple's pleasure. The anus is packed with nerve endings that are receptive to stimulation and anal orgasms have been known to happen for women as well as men.
For men, the benefits of anal stimulation are somewhat more apparent. The male anus plays host to the prostate, a gland linked to the reproductive system which secretes fluid that forms part of the ejaculate. It is possible for men to orgasm and ejaculate solely from prostate stimulation with practice and this, of course, requires anal penetration to achieve.
Women have often been painted as a less active participant of anal sex, but if undertaken correctly it can be every bit as pleasurable for a woman. The clitoris is actually somewhat bigger than we imagine, it in effect has 'legs' of nerve endings which extend through the labia minora and into the anus, so anal stimulation can in fact stimulate your clitoris. Owing to the angle of anal penetration women are likely to experience G-spot stimulation, especially in the spooning position. Coupled with a little clitoral attention there's no reason why anal sex should be any less explosive for a female receiver.
---
How to Have Pleasurable Anal Sex
1. Do Your Research: Essential Reading
Reading into anal play is one of the best ways to ensure that when you start experimenting you'll enjoy the experience. This guide is a good starting point, but it's a good idea to expand your knowledge together - remember that knowledge is power and sexual knowledge is powerfully arousing.
By knowing what you can do to really enjoy and explore anal foreplay and anal sex, you'll be able to prepare effectively so that you and your partner can gain the maximum amount of pleasure from your anal adventuring.
One of the sexiest ways to discover anal sex is by reading a book on the subject. Tracey Cox's Hot Sex is a great place to start, with tips and advice on how to get it right and how to practise anal sex safely. If you're planning to try anal play with a partner, spend some time in bed together reading about it.
Your bedroom is an ideal place to familiarise yourselves with anal sex and get to know what it's all about. After you've read about it, talk to each other and discuss what you would like to try. You will both have different concerns and excitements, so getting you both on the same wavelength is paramount for a sizzling anal experience.
---
2. Clean Up Your Act: Anal Douching
Once you've decided on the best way to proceed with your anal experimentation, you'll want to ensure that no grizzly scenes occur once you start putting your theories into practice. One anal essential is an Anal Douche - a simple pump device with a tube fitting that you fill with water and use to squirt water into the anus. We recommend a fuss-free model like the Lovehoney Anal Douche.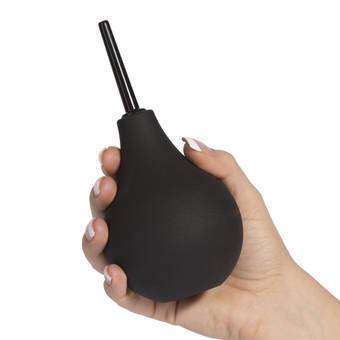 Douching is a strange experience at first and takes a little getting used to but can really enhances your anal play. By flushing out your anus before play you'll ensure that any remaining residues are removed. Once you've douched, wait an hour or so to make sure that all excess fluids have left the body commencing anal penetration.
It isn't necessary to douche every time you indulge in anal play, especially if you intend to have it regularly. Too much cleaning too often can result in the anus getting tender or sore. There are important oils and bacteria that need to be established to keep your body working smoothly, so be sensible about how much you clean and how often.
To keep things ultra clean you can use condoms and make sure that no anal-to-vaginal penetration occurs as this can result in her developing an infection. If you want to mix anal and vaginal penetration then you'll need to wear condoms and use them on toys, changing them between sex acts. It is preferable to opt for smooth condoms as opposed to those with ribs or dots which can often prove overly stimulating for anal beginners.
---
3. Smooth and Slippery: Anal Lubrication
Under no circumstances should you perform anal foreplay or sex without a healthy dose of purpose-made anal lube. Why? Fissures, tearing, friction burns and other unpleasantly-painful sensations and side effects can occur easily without it. Even if you thoroughly enjoy your romp and suffer from no apparent issues during penetration you're likely to wake up feeling like you spent the night with a cactus in there and that feeling can last for a few days.
To avoid any such horrors, always lubricate fingers, anus, penises and toys before attempting entry.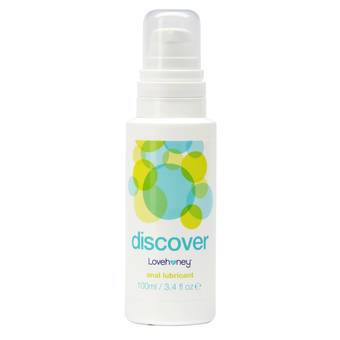 Lovehoney Discover Anal Lubricant is a great choice, working well for use both with toys and body parts. It's thick enough to provide plenty of comfort and glide, but not so thick that it removes all sensation, which can be a disappointing feature of ultra-thick lubricants.
Unlike with strap-on or penile penetration, you want a little friction with anal beads and plugs to help your toy stay in situ. Those who are especially sensitive to lube should opt for Sliquid Sassy Gycerin-Free Anal Lubricant. Sliquid have formulated this thick lube to be nurturing to sensitive skin and being glycerin-free, the anus is much less likely to become irritated by its presence.
There are scores of other anal lubes available in our lubricants section that provide different sensations and vary in content. As with any form of lubrication, you and your partner are likely to find new favourites through trial and error. If one kind doesn't work well for you try something new instead of writing off a whole array of sexually-fulfilling experiences.
---
4. Once You're Ready: Anal Penetration
You've got your theory sussed, you're clean and you're lubed. It's time to start experimenting with anal sex. Many people opt to start with anal masturbation to allow them to gently acclimatise to the sensations of anal penetration. It's common to be nervous in front of our partners when it comes to sexual experimentation, especially if the experience is only new for one partner.
If you feel more comfortable experimenting solo, don't be afraid to explore anal play by yourself. The ideal way to introduce yourself to penetration as an anal virgin is by using sex toys. These are smaller than your average penis or vibrator and unlike your fingers, they don't have sharp nails to catch yourself on.
Our best-selling anal toy is our Lovehoney BASICS Slimline Butt Plug. M
easuring just 3.75 inches in insertable length and with a dainty girth of just 3 inches, this slim plug has proven to be the ultimate first-time anal toy. It's very soft and beautifully tapered to make insertion easy. Even slipping this petite plug in can prove a challenge for many anal experimenters but with patience and practice you'll soon be used to inserting and wearing it.
Once you've mastered the petite plug, moving onto something like the Lovehoney Classic Silicone Medium Butt Plug or its older sibling Lovehoney Classic Silicone Large Butt Plug will allow you to slowly increase girth and length to build you up to penile or strap-on penetration. These plugs are also a great way to introduce anal into your couple's play.
When a woman wears a butt plug during vaginal sex the shape and texture can be felt by a male partner when he penetrates her vagina. His thrusts will in turn move the plug, stimulating the anus as well as the vagina. Men can also acclimatise to wearing butt plugs during penetration and other sex acts to acclimatise the anus and prostate to movement during stimulation.
As well as anal adjustment, the prostate is very sensitive and the stimulation of penile or strap-on penetration can sometimes prove to be a little overpowering. Wearing a butt plug during normal sexual activities can therefore prove to be another helpful stepping stone to receiving anal sex.
---
7 Common Anal Sex Mistakes
A desire to experiment with anal sex often translates into actions without due consideration. If you or your partner haven't done your homework your first-time anal experience is likely to be an unpleasant one. Here are 7 common mistakes that individuals and couples make when they're taking their first steps into anal play - make sure to avoid them!
1. Not Asking First
As with all sexual acts, it's important to talk to your partner beforehand and make sure they are fully on board with the idea. Make sure you're both on the same page about what anal sex entails - for them it may mean stimulating the anus with fingers or your mouth, while you may consider it to be full penetration. If you're intending to slip a finger or more inside your partner, they should be knowledgeable and able to consent prior to the act itself. A partner who has no idea that anal is coming is likely to be more tense when penetration occurs which is likely to result in pain and/or injury.
2. Anal Sex Without Lube
The anus is not self lubricating and although you may achieve penetration without it, the likelihood of it feeling unpleasant or painful is pretty high. Those who practice anal without lube also leave themselves open to internal injuries which may become infected. The anus is delicate and friction really can cause some damage, so make sure you use lashings of anal lube before inserting so much as a fingertip.
3. Using the Wrong Kind of Anal Sex Toy
There's an important lesson to learn with anal penetration that is best learned in theory - when you put something in your bottom it can travel. For this reason you should choose anal sex toys that have a finger loop, sucker or similar obstacle on the non-penetrating end. This will sit flush against the anus on the outside of the body once the toy is fully inserted, preventing the toy from being swallowed whole and avoiding the subsequent trip to A&E.
4. Lack of Cleanliness
You'll have read numerous horror stories about the unpleasant mess that anal sex can cause but a little preparation will ensure that you don't experience any horrors. Firstly and most importantly, make sure your passage is free from any excess debris. Once you've abluted, give the area a good wash before foreplay starts.
5. Lack of Sexual Arousal
This is an especially common problem for women but also affects men. Anal penetration is most successful, arousing and pleasurable when you are already aroused. This may mean indulging in foreplay, oral sex or vaginal sex before attempting anal penetration. Sexual arousal affects the anal muscles too so to experience the best anal sex possible, be on your way to an orgasm before you penetrate.
6. Lack of Control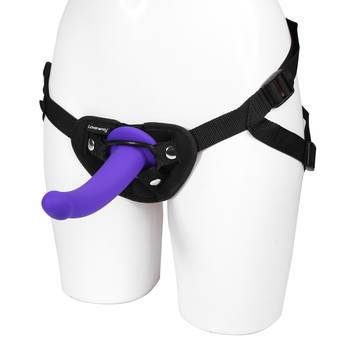 Even after building your way up to anal sex, a lot of couples fall at the first hurdle with penile or strap-on anal penetration. The receiving partner should ensure that they are able to control the depth, speed and intensity of penetration to prevent pain or damage. It's therefore often preferable for couples to initially adopt a spooning position as opposed to doggy-style sex positions. This allows the receiving partner to control penetration without loss of sensation or intimacy.
The comforting familiarity of this position also helps receivers to relax much more than a kneeling or crouched position will allow for. The anus will continue to relax throughout sexual penetration, just like the vagina. You're therefore likely to be much more limber and accommodating after 10-15 minutes of penetration, allowing you to experiment much more freely than you could during earlier penetration.
7. Too Ambitious
If you're not used to anal play you'll probably experience discomfort and very little pleasure from diving into the deep end. The anal muscles are the strongest part of your pelvic floor and as an exclusively out hole, you'll probably experience some impressive resistance to penetration. Starting out small and working your way up in size is your best path to enjoyable anal sex. Going straight for penile penetration can cause some very unpleasant sensations for both partners.
---