Why Do People Enjoy Pegging?
People enjoy all sorts of weird and wonderful things.
Some enjoy taking part in gruelling tests of physical fitness, like marathons or mountain climbing.
Some people enjoy flinging themselves out of perfectly good aeroplanes for the sheer adrenaline rush (You could not pay me enough to skydive. And I am a strapped-for-cash student).
Some people even enjoy chasing wheels of cheese down frightfully steep hills whilst giving no thought to their personal safety.
So, with all this considered, why do so many of us find the idea of pegging so terrifying?
---
What Is Pegging?
Pegging is the practice of a woman putting on a strap-on dildo, and anally penetrating a man.
This sex act did not have a name until 2001, when famed sex advice columnist Dan Savage challenged his loyal readers to come up with a term for the act. Thus the term 'pegging' was born.
Though I have never participated in this activity myself (not through a lack of willingness, more apprehension on my boyfriend's part because I'm 'about as gentle as John Cena when I'm excited'), I've found three main reasons why people seem to love it so much.
At least, if the opportunity ever presents itself, I will be ready.
The P-Spot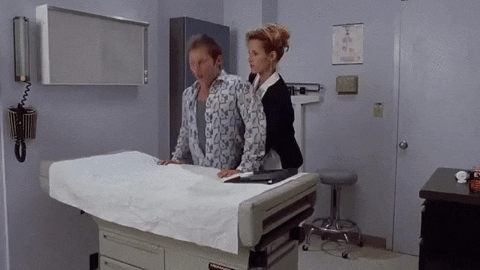 The number one reason as to why people enjoy pegging is so simple – pegging feels good!
Gay, bisexual and straight men alike may enjoy stimulation of the prostate gland and even achieve orgasm this way. In fact, the area is often referred to as 'the male G spot' or 'The P Spot'.
It's just a matter of choosing the right strap-on dildo for you both, and the Lovehoney Beginner's Unisex Strap-On Harness Kit is a great place to start if you are ready to make your pegging debut.
As an added bonus for the wearer, the harness can house a bullet vibrator. So if you pair your strap-on dildo with the small but mighty Lovehoney Dream Bullet 10 Function Bullet Vibrator, for example, you can be sure to really spice up the evening for both of you.
Don't forget to use an anal lube that is also compatible with your dildo. Lovehoney Discover Water-Based Anal Lubricant is perfect – slick and safe for the majority of sex toys!
On-screen Pegging
Pegging has been featured in more underground forms of media since the 1970s. But it is only recently that pegging has started to make an appearance at the cinema and on the television.
Pegging received air time in the fabulously British television series 'Peep Show' (2005), as well as in the American television series 'Weeds' (2006) and 'Dirt' (2007).
More recently, Deadpool himself indulged in the practice, and an entire episode of 'Broad City' revolved around a character preparing to peg for the first time in a completely non-judgmental, supportive way.
With pegging increasingly making its way into the public eye, and being presented as an activity that more and more heterosexual couples are exploring, it should come as no surprise that more people want to give it a go.
Increased Awareness of Sex and Gender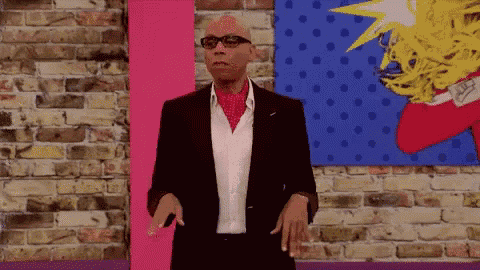 We live in an era where that which was once considered sexually 'taboo' is becoming accepted as normal, and even 'normality' itself seems almost irrelevant.
Just look at some of the articles currently featured on the Lovehoney blog – 15 Things People Believe About Masturbation (That Just Aren't True), How To Have Outdoor Sex (That Won't Get You Arrested), The Problems With Kink Shaming - these are all topics that were once taboo, but now it has become quite acceptable to talk about them openly.
Also, our perceptions of gender and gender-roles are continuously evolving. The long-established notions of how men and women have sex are crumbling.
Now, we are encouraged to push past societal norms and experiment within the sexual sphere. Pegging constitutes a reversal of traditional sex roles, and some couples find that this role reversal helps foster more empathy and trust in their relationship.
---
Maybe I will get the chance to peg. Maybe I won't. And that's OK. The are so many reasons why people enjoy pegging, but these reasons are always built on a solid foundation of consent and trust.
And lube. Don't forget lube.
Audrey Andrews is a student blogger for Lovehoney. In her spare time she loves to do craft, but would not advise knitting your own condoms.
---

---
You may also like: