Beginner's Guide to Anal Sex Toys
Congratulations on your decision to buy yourself an anal sex toy! So which one are you going to get? If you're not sure yet, let Lovehoney guide you through the minefield of anal pleasure products so you can find something that is perfect for you.
Above: A butt plug is a great first anal sex toy, but how do you know which is the best butt plug for you? Watch this video guide with Jess Wilde and she'll tell you everything you need to know about shopping for a butt plug for the first time.
From anal beads to douches, we have everything for you to experience incredible anal play. This guide explains all the different varieties of anal toy.
Whichever toy you go for, don't forget to add some anal lube like Lovehoney Discover Water-Based Anal Lubricant to your basket to make sure your anal play goes as smoothly and comfortably as possible.
---
Anal Beads
Anal beads are graduated spheres joined together by flexible material. Ideal for beginners, anal beads can be used alone for unique anal stimulation or during masturbation or intercourse. The first few beads usually start off small but slowly graduate in size, allowing you to enjoy more and more length and girth.
Pull these smooth and durable beads out just before orgasm to experience an intense experience unlike anything else!
---
Anal Dildos and Tools
Regular dildos are fine for anal play but they may be a little advanced for beginners.
Anal dildos are often specially shaped to stimulate the prostate gland in men and the sensitive back wall of the vagina (albeit from the other side!) on women. They also come with tapered heads for easier insertion.
---
Anal Vibrators
Anal vibrators are perfect for those who have already experienced the sensation of vibration elsewhere on the body. Available in different sizes and shapes, there is sure to be one to fit you.
These buzzing butt buddies provide fantastic penetration and tingling sensations to the sphincter rings, allowing you to relax into the best orgasm ever!
---
Butt Plugs
When you think of anal toys, a butt plug is usually the first thing to come to mind. Their simple design and unique stimulation makes them a firm favourite with beginners and veterans alike.
Butt plugs can be used to stretch the anus before enjoying something bigger, like an anal dildo or a penis. They can also be used for long-term stimulation and many people wear a butt plug while they go about their daily activities – it certainly makes a trip to the supermarket more exciting!
---
Douches and Enemas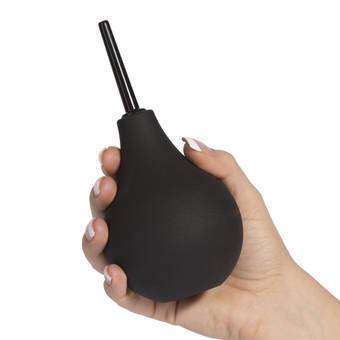 If you want to be squeaky clean for anal play, it's worth investing in a douche. These clever kits dispense water it into the rectum, removing any waste materials and leaving you ready for safe, clean, hygienic sex!
Although it may seem like a strange task, once you try a douche you'll want to use it before every anal play session - especially rimming!
---
Inflatable Butt Plugs
Not for the faint of heart, inflatable butt plugs can expand up to 5 times their resting state, making them great for those who want to achieve that gaping effect.
Start by choosing a small inflatable butt plug, bearing in mind that it will significantly grow in size once you start pumping. With lots of lubricant, try inserting it then inflating slowly. You'll soon see why this 'stretching' sensation is so desirable!
---
Male Prostate Toys
The prostate is a hidden gem, located around 2 inches inside the male anus, that is just waiting to be discovered and enjoyed!
By using a prostate massager, you can easily stimulate this special area and experience incredible full body orgasms. Many people have often reported climaxing from prostate play alone!
---
Vibrating Butt Plugs
Larger in size than many regular butt plugs, these vibrating siblings are the perfect anal toy for those who want the full sensation of a plug with the tingles of a vibrator.
Using a vibrating butt plug is fairly easy but we advise not turning the vibrations on until it is fully inside you – it makes penetration much easier. Start with one that has a super slim tip and graduated shaft that will allow you to insert it with ease. Turn it on and the vibrating sensations will really push you over the edge.
---
Need more help?
You can Contact Customer Care, who will be able to help you find the perfect anal sex toy. You can email any time, telephone or live chat to an experienced advisor from 24/7.
You may also like