The Best Dildos: Our Top 10 Dildos
Whether it's a super girthy dildo you need to bring you to climax or a suction cup shaft for hands-free fun, Lovehoney's here to help select the very best dildo for you.
1. Best Dildo for: Classic Sensations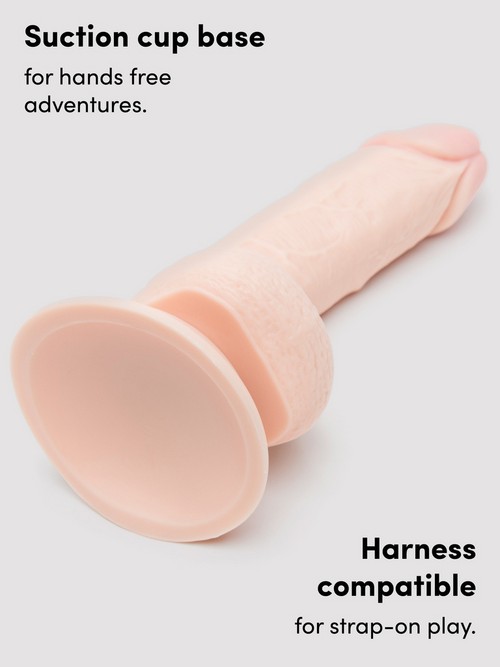 Lifelike Lover Classic Realistic Dildo 6 Inch
A great choice for the most erotic of fantasies, our firm, flexible and bulging friend here is all yours to play with for real. Always erect and eager to please, this veiny, full-bodied dildo also has a suction cup base for hands-free adventures. Yes, please.
Highlights:
Lifelike shape with defined head and firm, veined shaft
Tight, textured balls for external titillation
Suction cup base enables fun and exciting hands-free play
Ideal for:
Beginners looking for moderate measurements
Deep internal stimulation
Authentic detailing for realism
What customers say: "This has to be my favourite dildo at the moment. It's hardly been away since it was delivered."
Video: Realistic dildos: why are they so good? | Sex Toys Ahoy
If you want to find out more about what makes realistic dildos oh-so-satisfying, take a look at our handy video.
2. Best Dildo for: Gorgeous Girth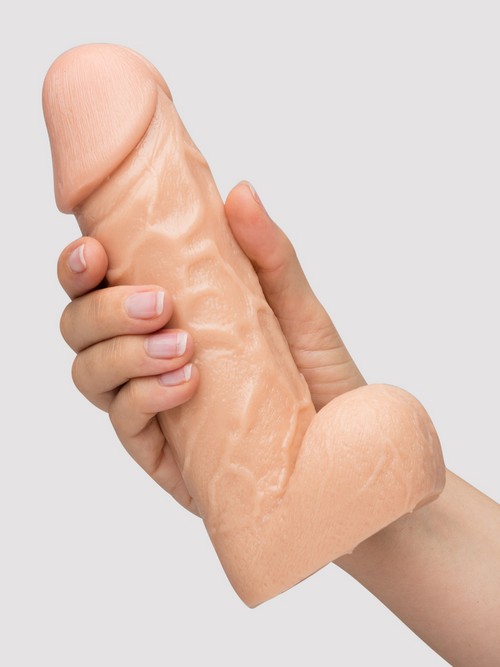 BASICS Extra Girthy Realistic Dildo 7 Inch
This large chap is set to fill you up with 7 firm and flexible inches in an extra-girthy form. Made from PVC, this BASICS realistic dildo features a lifelike head, textured shaft and bulbous balls for real-feel internal and external stimulation.
Highlights:
Firm and flexible, with extra-satisfying proportions
Ultra-textured shaft and firm balls
6.5 inches of girth for intense pleasure
Ideal for:
Intermediate users
A cost-effective first-time buy
Lovers of realism
What customers say:
"Just the right size to feel full but not over full. A new favourite for us."
Looking for something big? Check out Lovehoney's full range of luxuriously large dildos here.
3. Best Dildo for: Hands-Free Fun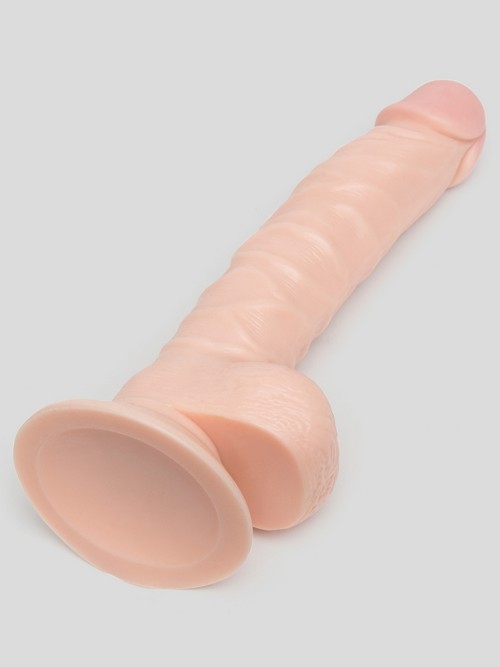 Lifelike Lover Classic Realistic Dildo 8 Inch
Larger than life for big-style orgasms, meet this proud and erect 8-incher from the Lifelike dildo clan. Its raised veins, squeezable balls and swollen head are on a mission to please, and its sucker base adds even more excitement into the equation.
Thanks to its sturdy suction cup and sizeable 8-inch shaft, you can enjoy this Lifelike Lover toy completely hands-free by sticking it to any flat surface.
Highlights:
8 inches of length
Raised veins and lifelike detailing for realism
Flexible for versatility
Ideal for:
Length lovers
Vaginal and anal penetration
Hands-free or strap on action
What customers say:
"Actually own two of these and it's a fantastic toy. Very realistic, easy enough to keep clean."
"The suction cup on this dildo is fantastic. I tested mine out by using it on the floor, in the shower, and on the wall. It didn't budge one bit on all three occasions."
4. Best Dildo for: Smooth Stimulation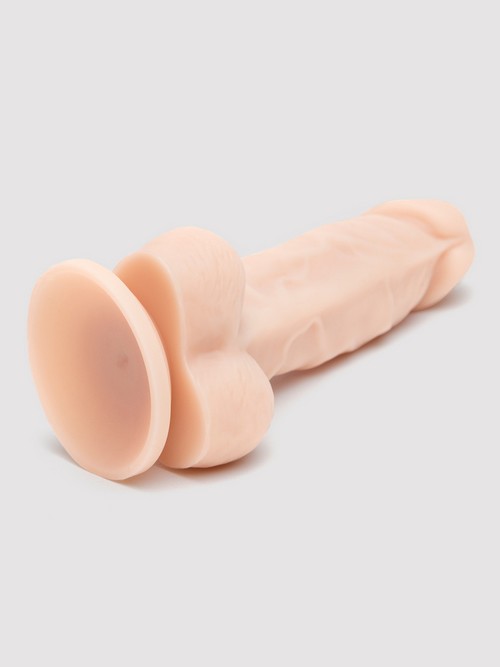 Lifelike Lover Luxe Realistic Silicone Dildo 6 Inch
Time for a new hobby? Have you considered dildo play? Lovehoney's Lifelike Lover features a very manageable 5.5 insertable inches and slender silicone shaft, amped up with raised veins and a seriously pronounced head.
Highlights:
Soft silicone for luxurious feel
Pronounced veins for internal stimulation
Bulbous balls for external stimulation
Ideal for:
All levels of play
Sticking to flat surfaces for hands-free fun
Anal or vaginal stimulation
What customers say:
"I love the silky smooth feeling, and the textured veins really heighten sensations too."
5. Best Dildo for: Ultra-Realism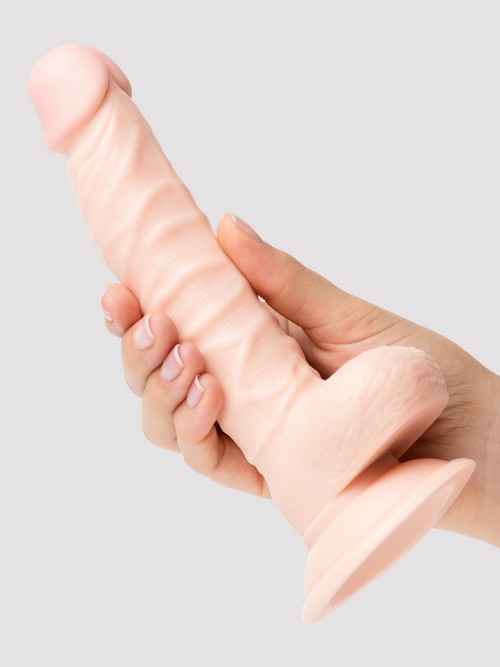 Lifelike Lover Classic Dual Density Ultra Realistic Dildo 8 Inch
Deliciously authentic pleasure is yours with this 8-inch soft-feel dildo. Featuring a rock-hard core wrapped in a smooth, realistic-feel outer, this Lifelike Lover is veiny and ballsy for deep pleasure experiences just like the real thing.
Highlights:
8-inch shaft
Pronounced head and lifelike detailing
Outstanding internal pleasure
Ideal for:
Deep penetration
Flexibility thanks to flexible shaft
Strap-on sessions or suction cup use
What customers say:
"This product feels amazing, both in your hand and when inserted. It's the closest to the real thing you're going to find."
6. Best Dildo for: Temperature Play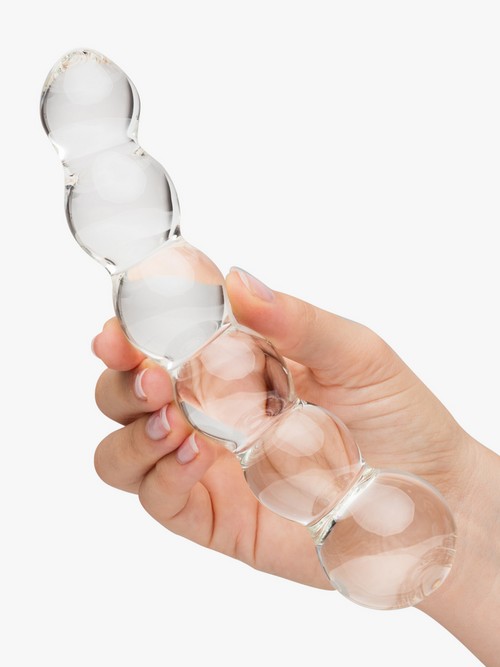 Lovehoney Beaded Sensual Glass Dildo 7 Inch
Versatile and beautiful, this beaded dildo's row of pronounced bulbs and its smooth curve add a new dimension of pleasure to both shared and solo play. Indulge in a firmness that's uniquely satisfying for both internal and external massage.
Highlights:
Curved shaft with 7-inch insertable length
Beaded glass for internal stimulation or sensual massage
Fantastic accessory for orgasmic vaginal or anal stimulation
Ideal for:
Beginners and couples
Hypoallergenic, non-porous and easy to clean
Hot and cold sensations
What customers say:
"I personally love the curve on this. I benefit from G-spot stimulation so much, and it's perfectly angled to push on the sweet spot if I use a rocking motion."
7. Best Dildo for: Strap-On Play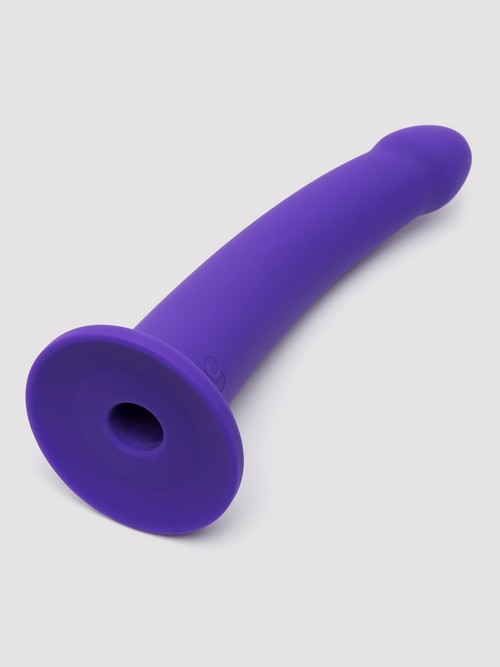 Lovehoney Curved Silicone Suction Cup Dildo 7 Inch
With a flared base, curved shaft, semi-realistic head and a smooth silicone finish, this dildo is built to please and has one wish only: to seek out your G-spot or P-spot and show off its world-renowned intimate massage skills. Get ready for fireworks.
Highlights:
Curved shaft for G-spot and P-spot stimulation
Smooth, firm and flexible silicone finish for body-safe fun
Flared suction cup base for hands-free play
Ideal for:
Vaginal or anal pleasure
Luxurious sensations from the smooth silicone
Strap-on compatibility or hands-free fun
What customers say:
"This feels amazing whether it's used by hand or in a harness. We've tried both ways multiple times and I can't fault it."
8. Best Dildo for: Flexible Customised Pleasure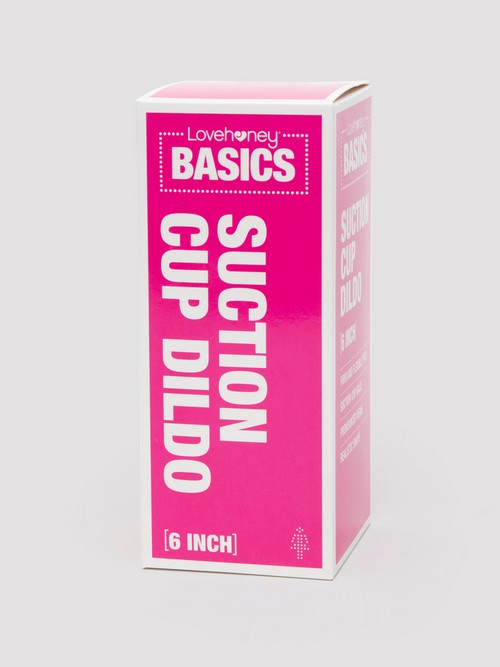 BASICS Suction Cup Dildo 6 Inch
Here's half a foot of firm-yet-flexible fun that's perfectly poised for pleasure. A realistic dildo with a generous girth of 5 inches in circumference, its suction cup opens up a whole world of hands-free possibilities.
Highlights:
Textured shaft with raised veins for enhanced stimulation
6-inch realistic dildo for lifelike play
A filling 5 inches of girth
Ideal for:
Beginners looking for manageable length
Hands-free fun
Aquatic adventures
What customers say:
"I think it's fantastic - does exactly what you want it to. Very realistic."
Best Dildo for: Fun Flexibility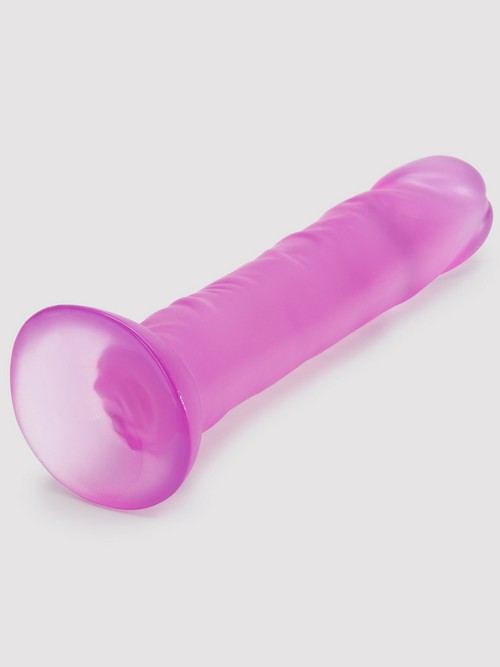 BASICS Suction Cup Dildo 8 Inch
Your enjoyment is this 8 inch-dildo's employment, and it takes its task very seriously. A smooth head inserts easily, raised veins bulge out beautifully, and 8 inches fill you to bursting, while a suction-cup base provides multiple play opportunities.
Highlights:
Opaque colour adds unique visual stimulation
Large, smooth head
Flared base for hands-free fun
Ideal for:
Both sexes
Deep internal stimulation
Aquatic play
What customers say:
"Because it's flexible it moves with you and hits all the right spots. Made me orgasm very quickly."
10. Best Dildo for: Supersized Sensations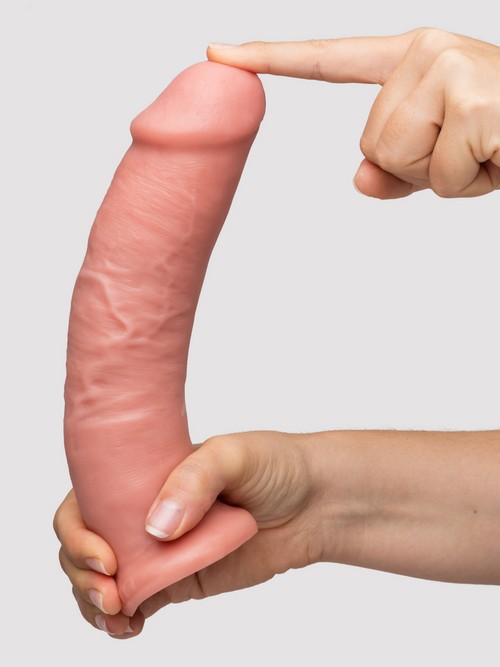 King Cock Ultra Realistic Girthy Suction Cup Dildo 8.5 Inch
Gloriously authentic and monstrously meaty, King Cock's suction cup dildo features earth-shaking girth to take you to new, wall-clawing climactic heights. Plug onto a smooth surface or a strap-on harness to enjoy extra-satisfying penetrative sensations.
Highlights:
Pronounced blush head and veined shaft
7 inches of girth
Hand-finished for realism
Ideal for:
Intense penetration
Anal or vaginal use
Hands-free or strap-on use
What customers say:
"I can't recommend this enough - it needs to be felt to be believed and belongs in every toy collection without a doubt."
More Sexual Happiness Advice
You can never know enough about sex, right? Join us on our sexploration journey via the thriving Lovehoney forum, our weekly Sexual Happiness podcast and our blog.