How to Use a Massage Candle
Treat your lover to a warm sensual massage, with our 2-in-1 candles
Wondering how to spice up your sex life? Erotic massage is the perfect way to connect physically and emotionally with your lover.
For many of us, being touched by a lover is both comforting and arousing. It makes sense that massage, one of the most intimate kinds of touch, is a great way to relax the body, soothe the mind and boost your sexual happiness.
Fantastic as a sexy gift to indulge your partner, massage candles bring with them the promise of quality time and lavish attention.
Video: How to Use a Massage Candle
Find out how a massage candle can take your erotic massage session to sensual new heights in this video.
What is a massage candle?
Massage candles blend all-natural waxes and oils (such as soy wax and shea butter) with seductive fragrances. Better yet, most are lickable - ideal for oral foreplay.
"My partner and I love some temperature play, and hot wax is one of our favourites to use - however, this candle is definitely more for warming, sensual massages than a heated wax-play session." - Mimichiix
Massage candles have been specially formulated to melt at a low, body-safe temperature. They can be drizzled over your partner for a deeply moisturising and seductive massage, without any pain.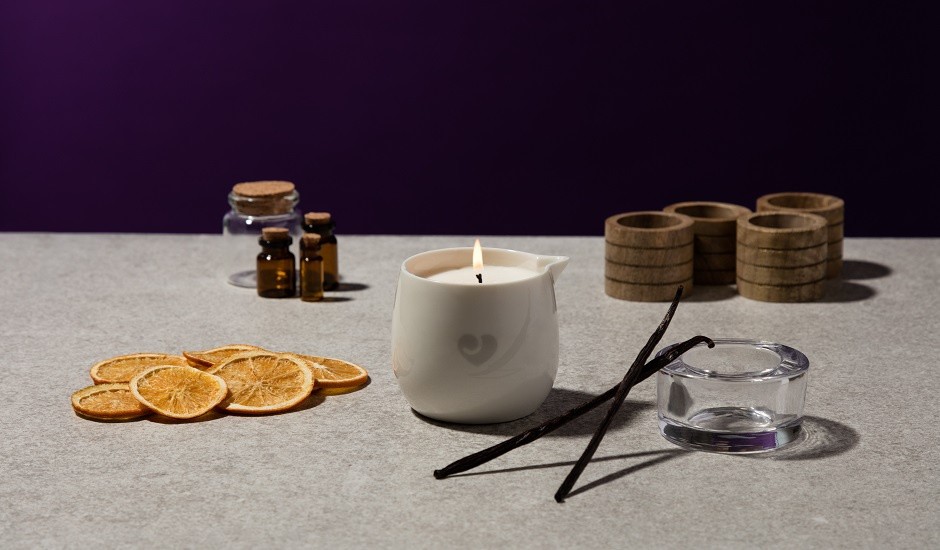 How to use a massage candle
Wait until it's just right
Once liquified, the candle will transform into a slowly absorbing, high-slip massage lotion that nourishes and hydrates the skin.
"Once the wax had melted and left it for long enough, we experimented with massage. It honestly felt so good. Not too hot but enough to feel and give a good massage oil base." - DragonDan
Blow the flame out, test the temperature of the pool of oil with your finger and then you're ready to play.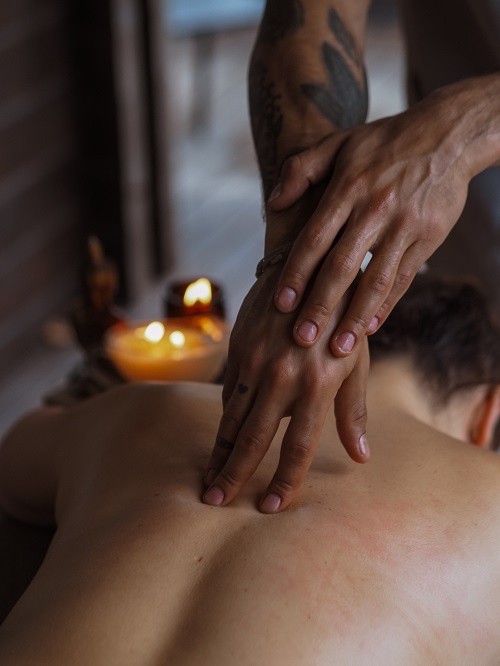 Drizzle the wax over your lover
Drizzle or drip the sensuous warm oil directly onto your partner's body, or into the palm of your hand and start your massage. The nourishing natural waxes and oils will soothe your lover as you work it into their body.
"The smell is amazing, just like Bakewell tart! My Hubby really enjoyed this candle. It feels nice on your skin and not sticky, just yummy." - Suztan
If you leave the candle to cool it will set on its own, ready for the next seductive session, or re-light it for your turn to be massaged!
Keep it safe
Massage candles should not be used as a personal lubricant or with condoms.
"Me and my partner use it for everything from massage to sex toys to sex. The fact that it is water-based makes it so versatile and perfect for any occasion." - Quack-O
For a massage lotion that can be used as a lube and is condom-safe, you can use Durex Play 2 in 1 Massage Lubricant or even silicone lube.
Recommended Massage Candles