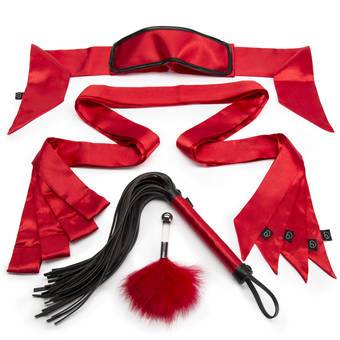 With the popularity of Fifty Shades of Grey showing no signs of abating, and pioneering kinksters like Bettie Page soaring back into the limelight, couples all over the globe are opening their minds (and bedrooms) to bondage.
Couples often ask us how they can inject some kinky fun into their bedroom adventures while maintaining intimacy and romance. Understandably, for some couples, the hard leather and steel look just doesn't do it for them.
Realising that there's still quite a big jump in the product market from 'no bondage experience' to 'beginner's bondage', as well as a tendency for fetish styling to be a bit intimidating (even if the products themselves aren't) we decided to do something about it.
We're very happy to announce our new bondage brand, 'Tease by Lovehoney'; a range of sensual bondage products made from inviting materials and designed for absolutely anyone to use.
So whether you're new to bondage, or know your stuff but want to bring the romance back, read on to discover why Tease by Lovehoney is a perfect addition to your toy box.