"What Do I Need to Know About Sex At University?"
If you're heading off to university for the first time this autumn, what should you know about uni sex? Florence and Reed from ComeCurious share their advice on the things they wish they'd known about intimacy at uni.
Sex at university can be fun, but it can also be awkward, confusing and uncomfortable. It's hard to know exactly what to do when sex education at school left blanks on particular areas (essentially, everything fun).
We all have a lot of questions when it comes to sex: will it hurt the first time? Is it normal to masturbate? How do I perform well?
And it's a hard topic to bring up with friends and family. Most of the time we learn the hard way, after awkward one night stands and experiments gone wrong. Although it's great to learn from our experiences, it's also great to go into these new situations having some good information.
Luckily, there are places where you can learn more, such as our YouTube channel ComeCurious and Lovehoney's e-book UNISEX. Both are filled with tons of useful advice to make your university encounters are easier, more comfortable and most important of all, more pleasurable.
---
Sex at university can be unexpected
You might imagine that once you're there, you'll be having sex all the time. It's not going to be as easy as that. Sex is never what you expect! So expect the unexpected.
Sex at university can be protected
People are experimenting when it comes to university and sex. There are loads of new faces and genitals. Not everyone is going to be settled down with one partner. When lots of people are having sex it means that STIs are more likely to be transferred. You need to be protected!
Use condoms during penetration and oral sex. Even if you are using condoms every time, you should still be going to the sexual health clinic at least twice a year just to be safe.
Some STIs are symptomless, so you could be passing it around without knowing.
Sex at university can be bad
Lots of people are new to sex at university, so don't expect everyone to be a pro in the bedroom. Try new things, make mistakes, learn with each other. But never shame anyone for not being good in bed.
You can find really helpful tips and tricks in Lovehoney's e-book, UNISEX! Learn all about how to give outstanding oral, perfect penetration and amazing anal.
Sex at university can be the best way to learn
Now you're out of your parents home, it's time to experiment and find out more about your sexuality. It's time to masturbate, or try some new sex toys! Try out that new move you learnt from the ComeCurious YouTube channel, or that tip you learnt in UNISEX.
Sex at university can be drunk
Okay, we all know what can happen at Fresher's Week. Sometimes there is going to be alcohol involved, so drunk sex might happen. You need to be aware of each other's conditions of drunkenness when engaging in these activities!
Sex at university can be tricky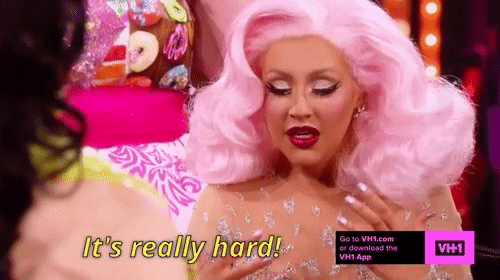 Some of us go into university already in relationships, and it's the first time we're really far away from our partners. Long distance relationships can be tricky, especially when you're both away in new places meeting lots of new people.
Luckily for us, we have mobile phones, with social media where it's easy to keep in touch! UNISEX also has some great tips on how to handle a long distance relationship whilst you're at university.
(And also make sure to get some sexting practice in, or maybe some good old-fashioned phone sex.)
Sex at university can be gender-fluid
It is the perfect place to find out more about your sexuality, what you enjoy and who you enjoy. Don't feel that because you have identified your sexuality one way, it rules out any experimentation!
Sex at university can be sad
Sometimes it can be hard to detach emotions from sex, which means it might not always be easy sleeping with new people. It's likely that you might experience a little bit of heartbreak at university.
There are lots of new people and everyone is excited about trying new things. Unfortunately, people aren't always going to be able to be who you want them to be. It's good to go into the game knowing that it doesn't always work out.
Sex at university can be alone
So you've moved out of your parents' house, now it's time to get to know yourself... properly! Sex doesn't always have to be with someone else.
The best way to enjoy having sex is to learn about your own body first. What turns you on? What do you find most pleasurable?
Now you don't have to worry about your parents hearing you, it's the perfect time to invest in your first sex toys. You can find out more about which toys to try about first in the UNISEX e-book.
Sex at university can be a lot easier with Lovehoney's e-book, UNISEX
We are totally in love with this book! It's full of all the information you need to start having sex and avoid all those nasty awkward moments. Find out how to masturbate like a pro, having sex with or without penetration and even how to slide into some pleasurable anal sex.
It's like the Bible for beginners' sex. If you want to have sex at university you need to read this book. You won't regret it!
You can follow Florence and Reed on their YouTube channel, ComeCurious, or on Twitter, Instagram, or Tumblr.

---
You may also like: