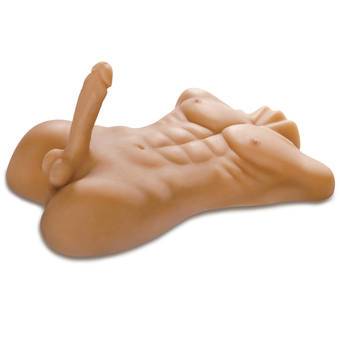 This week's awesome sex toy is the Pipedream Extreme Realistic Male Sex Doll (£499.99), as seen being measured by me with the Official Lovehoney Depth Probe in Channel 4's "More Sex Please, We're British".
This buff bod is one of the finest examples of male sex dolls I've ever had the privilege to fondle. Perfectly formed with spectacular musculature and a lob-on so fierce that you can practically see it throbbing, this stud of a doll definitely has the right visuals.
Of course, he has no head, arms or legs, but these are minor details when you're faced with such a randy Adonis (and this also makes the doll less expensive, which is good for the pocket).