7 Ways to Supercharge Your Sex Life With a Clitoral Vibrator
When the majority of women find it easiest to climax clitorally, it's no wonder our customers are so fond of clit-specific vibrators.
Amazingly, the clitoris has over 8000 nerve endings just waiting to be stimulated, and a clitoral vibe is an excellent way of accessing more parts of it - and generating multiple orgasms!
If you haven't already got one in your artillery, take a look at our top 10 guide to find out which vibe is best for you.
Read on to find out what else these wonder-toys can do.
1. Fully get to know your toy
Try tracing the toy up your inner thigh or around your nipples, anus or perineum for really intense sensations. By venturing away from the toy's usual purpose you'll learn how to use it in a way that works for you - which side of it you like, which setting etc. It might help you discover using it in a way you'd never thought of before.
Want an upgrade? Use with a little Lovehoney Bliss Orgasm Balm to amp up sensations on your sensitive areas.
What Lovehoney customers say:
"The sensations were immediate, long-lasting, and powerful. It's very easy to apply exactly where you want it. And the best thing is it pairs amazingly with lubes for toy play! I've also put it on multiple other sensitive areas of the body with amazing results." -Itgrl
---
2. Use it in different positions
Given their small size, these nimble numbers are great for incorporating into a variety of positions. This can help you access different parts of the clitoris and potentially generate different intensities of orgasm. For example, try lying on your front and slipping the vibe down in front of you and the duvet for an exciting new way to experience stimulation.
Or, try a position enhancer like the DOMINIX Deluxe Inflatable Sex Position Ramp to create angles of elevation for noticeably magnified sensations.
What Lovehoney customers say:
"Depends on my mood, but straddling a couple of firm pillows with a toy to grind against works every time." -glasstoy
---
3. Double the fun
Some of the most intense sensations imaginable come from dual, or triple stimulation. Pair your clitoral vibe with a toy designed for vaginal or anal penetration and let the buzzing, orgasmic bliss commence.
Match your clitoral vibe with a vibrating love egg like this one from the Power Play range. Pop the egg inside and control the vibrations with one hand, leaving the other free to control your clitoral vibe.
What Lovehoney customers say:
"Oh my! The power this toy has is amazing! It's is now my go-to toy! You can take your time or get off quickly. It's amazing used internally or externally." -misshs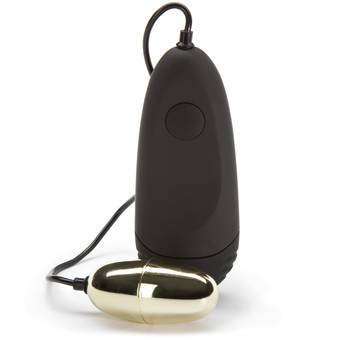 ---
4. Enhance oral pleasure for him
Give your blowjobs a boost. Depending on the toy, you can hold the vibe on the tip of the penis, or against your cheek, while performing oral sex or a hand job to make things more intense.
Alternatively, use the vibe to caress his perineum, balls and around his anus.
What Lovehoney customers say:
"Use on the perineum, gently across his balls, around the base and up the shaft. He gets a bit sensitive with a vibe around the head, but he loves a strong vibe held against my cheek during a blow job." -bumble
---
5. Enhance oral pleasure for her
For her, if the toy permits it, slide the vibe in and out of her vagina while using your mouth on her clitoris to create explosive sensations inside and out. Alternatively, caress her clitoris with the toy while using your fingers inside her for blended stimulation.
For mindblowing thrills, combine with a little flavoured or tingle lube like Lovehoney Peppermint Flavoured Lubricant. It'll taste great and add some tingle thanks to its menthol extract.
What Lovehoney customers say:
"This is my favourite lube because during oral sex it is amazing! There is a lovely aroma and a wonderful taste, which enhances oral sex." -DannyG
---
6. Use your clit vibe during sex
Compact and easy to manoeuvre, these vibes make great couple's toys.
Whether you're girl-on-girl, girl-on-boy, or boy-on-boy (they don't just work on clits!), slipping one of these tiny toys in between you can unleash incredible new sensations.
What Lovehoney customers say:
"They are very easy to use during sex! My boyfriend likes these if I use one strong enough that he can feel the vibrations too!" -LibraLover
---
7. Use your vibe to go hands-free
Switch on your vibe and slip it into your underwear. Challenge yourself to feel as much pleasure as possible without actually touching the bullet with your hands. Sit on a chair and grind against it, lie on the bed with a pillow between your legs – the possibilities are endless.
Try slipping your vibe into your knickers for hands-free fun, or indulge in a set like the Lovehoney Hot Date 10 Function Remote Control Vibrating Knickers and enjoy remote-controlled sensations in your remote areas.
What Lovehoney customers say:
"I love that the vibe is removable and can be used as a separate entity if you wish. We can't wait to use these again and would definitely consider buying more products of a similar nature." -Idld
---