The Perfect Pairing this Valentine's: I SAW IT FIRST & Lovehoney
This Valentine's, we've teamed up with I SAW IT FIRST to talk all things self love; because after all, it has been said that falling in love with yourself is the first secret to happiness .
From Chunky knits and the very best comfort our fleece-lined pyjamas can offer; this season, we've wrapped ourselves in the warmth and familiarity of our winter wardrobe favourites and with good reason why.
For almost two years we've been stuck in the hum-drums of our WFH life, a seriously impacted social schedule and the (not so) occasional Netflix binge.
Every subscription available on the market, you name it, we've taken it! Sky Cinema, Disney+, Spotify Premium and luxury door stop deliveries to refill our cosmetic bags.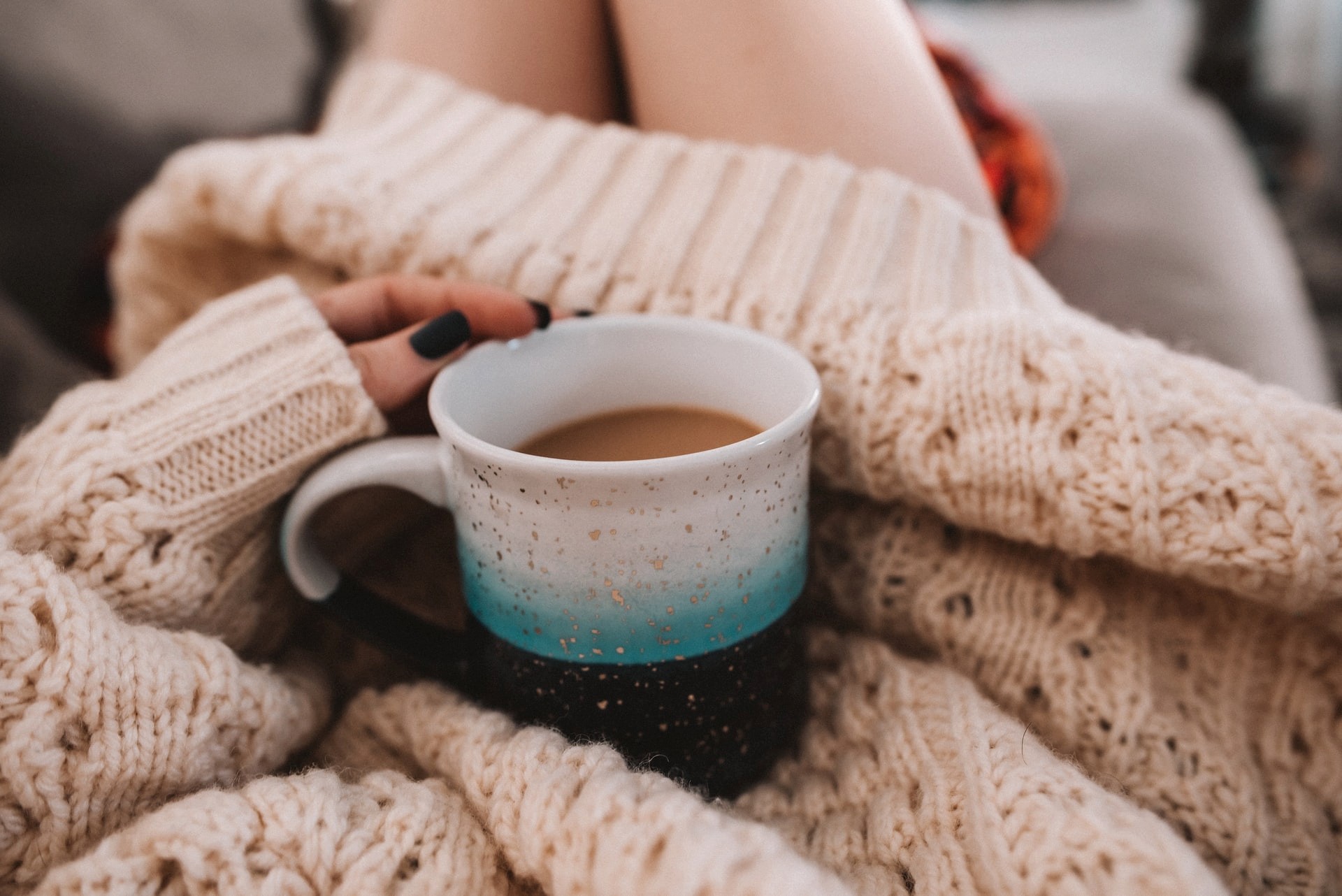 But, can you feel that?
That impending urge to reclaim what really makes us feel our best and envelope ourselves in our own sexual prowess? It's time to dust ourselves off, pack away the next Bridgerton series for a while (there's always catch up for that right?) and relish in a few intimate moments of self love this Valentine's.
Let's be unapologetic as we dare to own our sexual pleasure, take control of our deepest carnal desires and become personally aquainted with this season's must-have sex toys.
At a time where the world doesn't make all that much sense, a full season of self-love always will, and we're here with the best toys on our warehouse shelves to get you feeling oh-so-romantic… with yourself.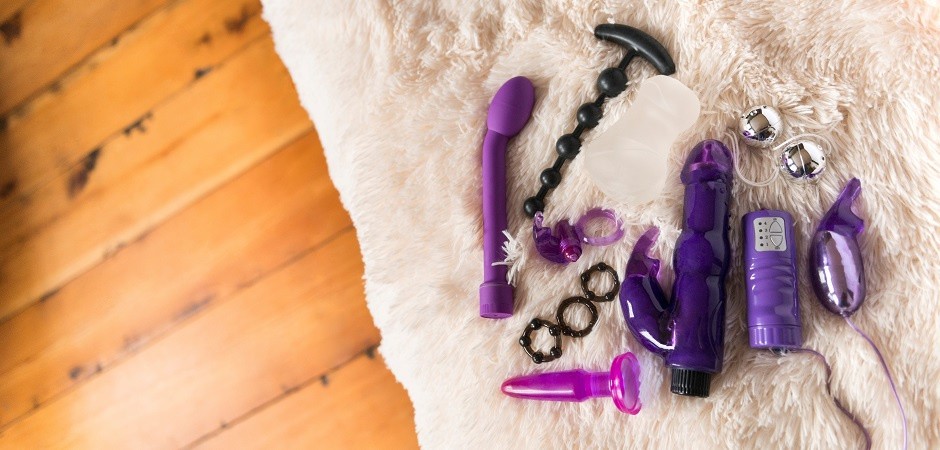 [image: Wild Weekend Kit]
Want to take the fashion must-haves with you too? We're teaming up with I SAW IT FIRST to give our regular Lovehoney readers an incredible 65% off everything when using the code LHONEY65.
*Discount code excludes lingerie, sale items and special prices. Discount code applies to all UK, EU and US customers.
What's more, one lucky Lovehoney reader could be in with the chance to win an incredible £100 voucher to spend online.
To enter the competition, head over to our Instagram page on 3rd February 2022, like and share our post, then tag your valentine - it could just be you!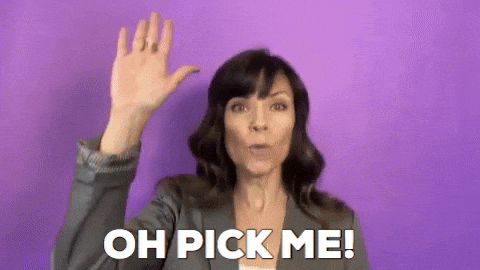 More on that later, but first, let's talk toys.
Lovehoney's top 6 picks for the season of self-love
Lovehoney Jessica Rabbit 10 Function Rabbit Vibrator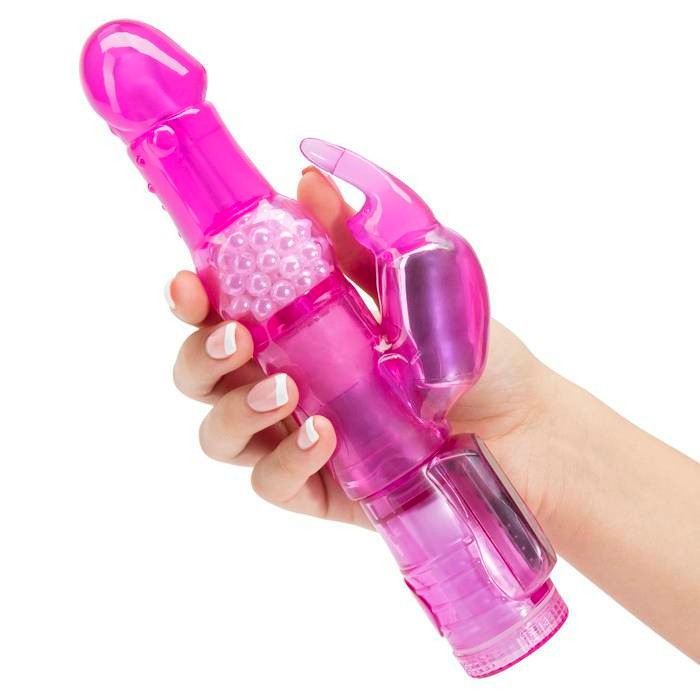 The rabbit vibrator has always been a classic must-have toy for any sex-curious adventerour, but with 10 vibration functions, rotating shaft and easy-to-use controls, our Lovehoney Jessica Rabbit will quickly become a firm favourite.
Ideal for beginner solo play and just as perfect for those already intimately acquainted, you're just a pack of duracell batteries away from orgasmic bliss!
Buy yours here.
Lovehoney Position of the Week 52 Sex Positions Book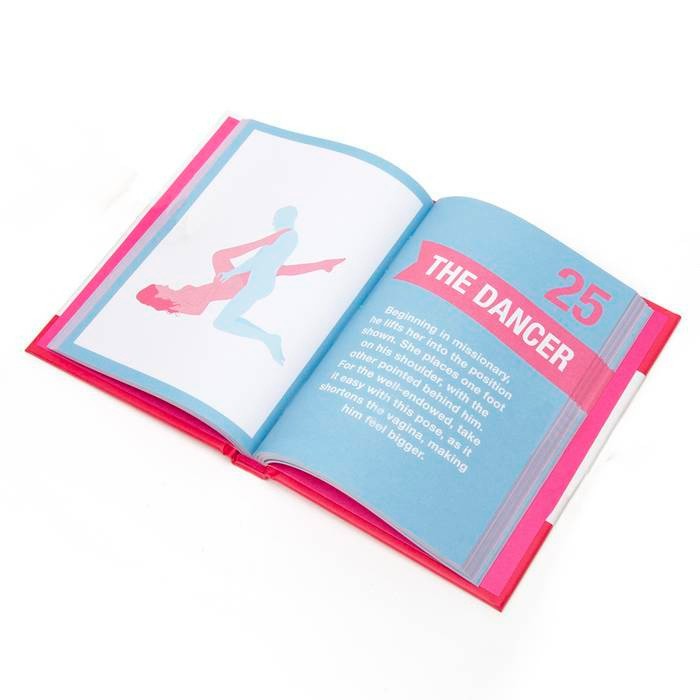 Ditch the weekly horoscopes and say hello to something a touch more exciting with a year-long stretch of our all-time favourite sex positions. If you can't get enough of our regular 'Position of the Week' blog posts, then this little hardback number is reserved just for you!
Each position comes with an illustration alongside a description on how to get the most out of your erotic adventure.
Buy it now and pace your enthusiasm to challenge your best game of twister, and this handy, gift-perfect sex position book will see you right - the whole year through.
Buy the 'Women who love Women' version here.
Lovehoney Secret Sensations Remote Control Love Egg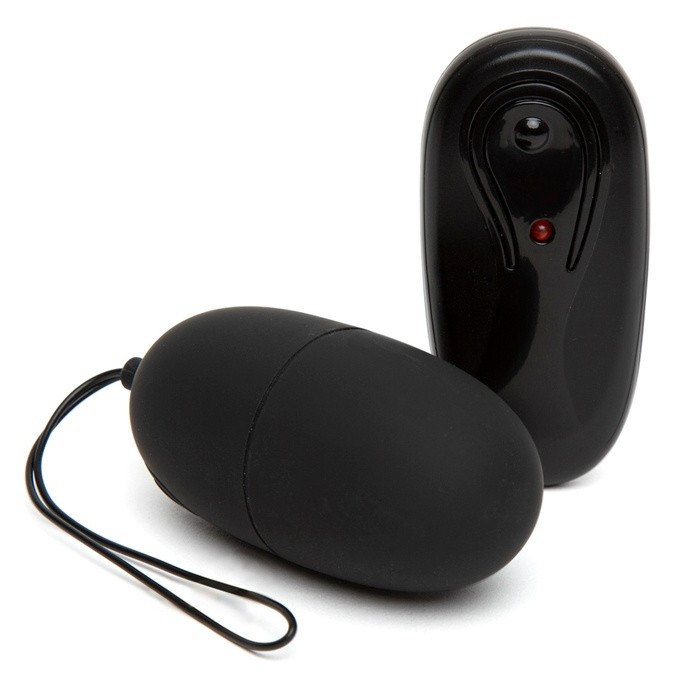 Sleek, discreet and packed with real feel-good power, this Vibrating remote control love egg is perfect for solo or shared vibe fun.
The best part?
You can take the fun anywhere as the wireless remote can be used from a distance and is so coveted, nobody would ever guess. Enjoy all 10 vibrating speeds and functions from far beyond the bedroom door.
Buy yours here.
Lovehoney Ignite 20 Function Finger Vibrator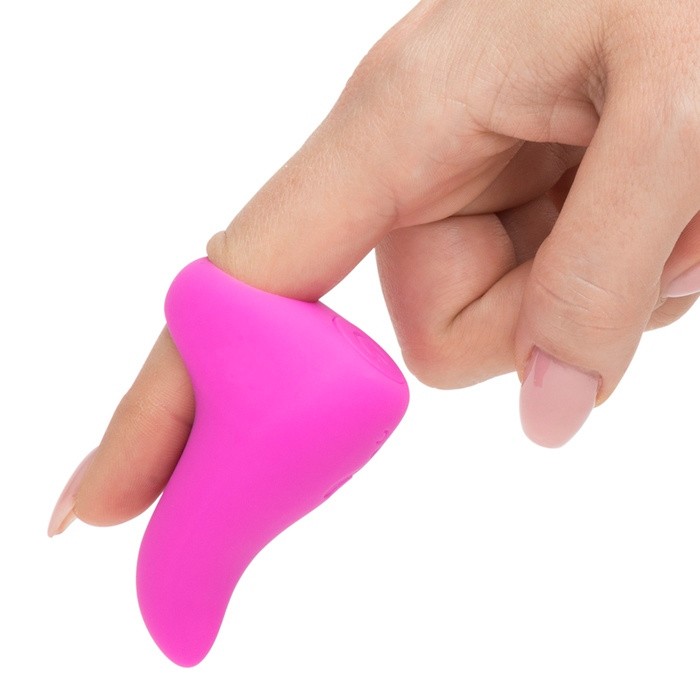 It may not look like your classic dildo or vibrator, but this teeny tiny vibe is sure to ignite your passion for clitoral stimulation. Our wearable silicone finger vibrator comes equipped with 20 functions for you to explore, adding some real buzz to your most intimate play.
Dab the tip of your finger vibe with water-based lubricant to wear with comfort and enjoy plenty of precision-point pleasure.
Buy yours here.
Lovehoney Oh! Kama Sutra Playing Cards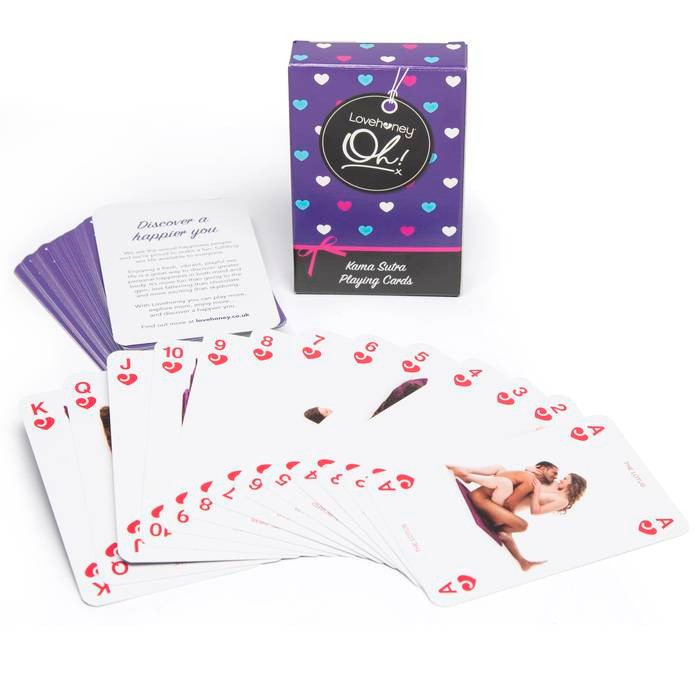 Put an exciting spin on your next card game session with this sexy pack of Kama Sutra playing cards. Perfect to have in the bedside drawer for those mid-week date nights spent at home.
Feeling inspired by your hand?
With several positions to try out and explore, you'll be eager to get started. Although, we do have one piece of neighbourly advice - don't go shuffling out on the deck!
Buy yours here.
Lovehoney Bionic Bullet 5 Function Vibrating Cock Ring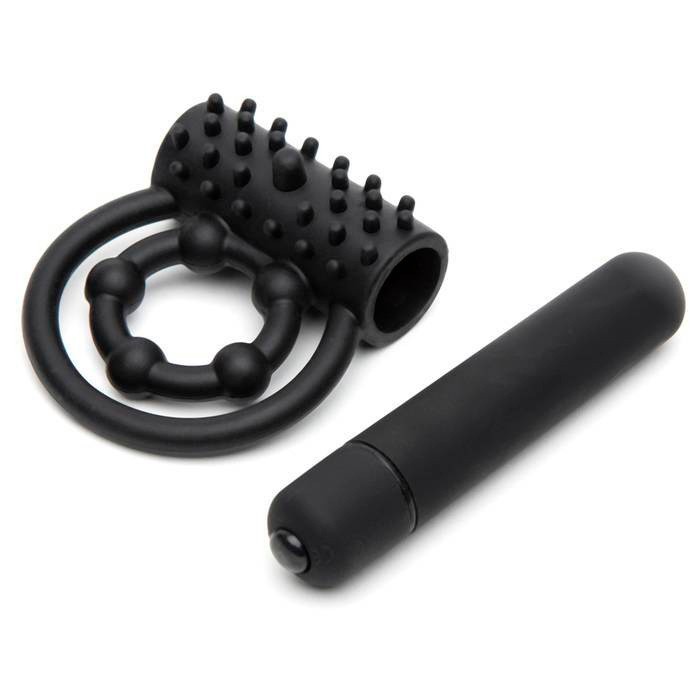 Thinking to put a ring on it this Valentine's?
Make sure it's no other than the Lovehoney Bionic Bullet Vibrating Cock Ring. It may not be detailed with pearls and jewels, but you'll love the 5 vibration functions you can enjoy once you pop the bullet into its sleeve.
The rings are textured and stretchy for optimum fit, comfort and stimulation, and we're quite certain it hits the jackpot if you're looking for a way to share all that teasingly tantalising pleasure.
Buy yours here.
To be in with the chance of winning that incredible £100 I SAW IT FIRST Voucher, head on over to our Instagram page on 3rd February to find out more, and give the team at Lovehoney a little love. Simply like and share our post, then tag your valentine and one lucky winner will be chosen at random.
This competition is open 03/02/2022 to anyone aged 18+. Closes at 12:00AM GMT on 07/02/22. 1 winner will be chosen at random from the comments and the ISAWITFIRST team will check all entry requirements have been met. If you've won, we'll let you know via a private Instagram message within 7 days of the competition closing from the @isawitfirst account. The winner will receive a £100GBP voucher to spend on www.isawitfirst.com. The voucher will be valid for one year and cannot be used in conjunction with another code. There is no cash or other alternatives will be offered. The prizes are not transferable. This promotion is in no way sponsored, endorsed or administered by, or associated with Instagram.
More sex advice
Good luck with the competition! We'll be in touch with the lucky winner.
Want to know more about how to enhance sex and intimacy in your relationship and lavish yourself with self-love too? Check out the guides below for some essential sex advice and tips.