Discover the Sex Toys in the Fifty Shades Darker Movie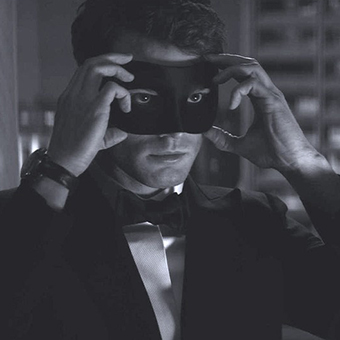 The second film based on E L James' best-selling erotic novels that brought BDSM to the masses, Fifty Shades Darker stars Jamie Dornan and Dakota Johnson as Ana Steele and Christian Grey as they try to rekindle the romance that ended so abruptly in Fifty Shades of Grey.
Fans of the franchise eagerly anticipated the cinematic interpretation of Fifty Shades Darker, with its even more intense storyline and kinkier-than-ever bondage play - and it certainly lived up to the hype.
The sex is steamier, the plot more intriguing, and we were thrilled to get a longer look at the many sex toys in Christian's impressive Red Room collection.
So - in the name of research, of course - we sat through a gruelling two hours of topless Jamie Dornan and poker-hot sex scenes to pick out which sex toys you can use to recreate Darker at home.
You're so welcome.
Fans of the books will know all about Ana's love for the 'silver balls' that Christian introduces her to, so grab yourself a pair of kegel balls or a vibrating love egg to get your very own secret thrills. Ballgown optional, of course.
During a scene that's so brimming with sexual tension we could barely stand it, Ana discovers Christian's spreader bar, and asks him how it works. We won't spoil what happens next, but needless to say, it wasn't a crochet lesson.
It wouldn't be Fifty Shades without Christian and Ana dabbling in some serious restraint play - not once, but twice. But will you choose the flexible bow tie, some sturdy wrist cuffs, or the complete kit for your raunchy re-enactment?
Ana gets her first taste of the delightful pinch of nipple clamps in Darker, but we doubt it'll be her last. With our huge selection of adjustable, weighted, and vibrating clamps, you can discover exactly why that is.
Everyone loves a little massage - including Christian Grey, it seems. Add an extra lavish touch to your sensory play by indulging in some sleek, slippery massage oil, and working it into your partner's skin before things get hot and heavy…