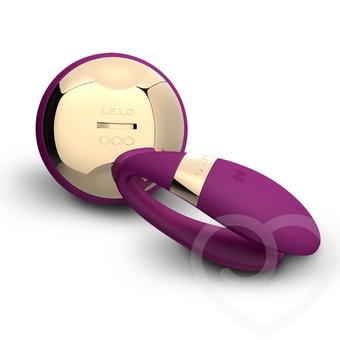 We've all heard the age old notion that sex is more pleasurable when you're in love.
While scientists and psychologists debate the connection between love and sex, experts agree that climax is reached more easily when you're around someone you trust.
Do you think sex is more pleasurable when you're in a committed relationship? Or do you find orgasms equally pleasurable with any partner?
To help you make up your mind, we're giving away a luxury Lelo Tiani Couples Vibrator (left) to one lucky reader.Simply comment below before May 24th to be in with a chance to win.
This remote controlled vibrator slips inside the woman's body to pleasure her internally and externally while he gets added sensation during sex.
Read on for the best reads about love and sex from the experts, which may help you see sex in a new way.