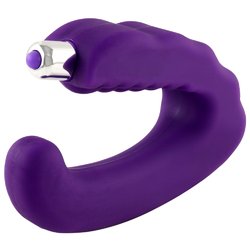 Asking your friends for sex advice can be embarrassing or lead to rather peculiar and horrific conversations about sex-gone-wrong! Instead, you're better off looking to the sex experts for help.
However, you don't have to wade through webpage after webpage or search through magazines and newspapers to find the hottest tips - Lovehoney is here to bring you all the best advice and top sex tips from the sexperts and present them to you here in The Weekly Sexpert Round-Up!
Dear Deidre, the sexpert for the Sun newspaper, takes some time out this week to discuss the G-spot:
"The G-spot can be so sensitive and its effects unpredictable, so it's often a good idea for the woman to explore for herself first and then later share the knowledge with her partner.
Fingers are usually going to be more effective than a penis and you're more likely to find the G-spot if the woman is already well aroused. There is a special sex toy designed to help - the Rock-Chick - which stimulates the clitoris and the G-spot simultaneously. "