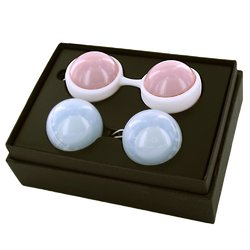 Lovehoney readers reveal their favourite sex tips…
Using masturbation practice to overcome one of the barriers to the simultaneous O.
One of the reasons women tell me they miss when it comes to being able to orgasm simultaneously with their partners is simply that there is a range of different types of stimulation all coming at once and therefore it is very difficult to concentrate on actually cumming.
If you are aiming for simultaneous orgasm you cannot take away the thrusting or you'll probably miss it for the man.
And for the woman often the main stimuli driving them towards orgasm are the clitoral stimulation, their pulsing muscles, the intimacy of body contact, breast play, eye contact, mental fantasy etc.