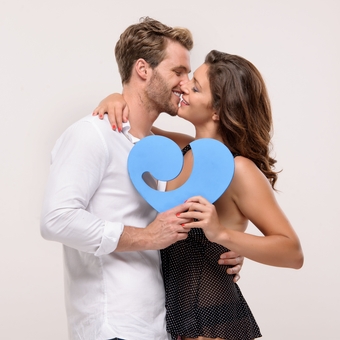 Sometimes it seems like there's a "day" for everything - it started with Mother's Day and Father's Day, but in July alone we're expected to celebrate National Shed Week, International Reggae Day and National Fishing Month.
However, there is one celebration coming up on Sunday* that we're happy to get on board with: International Kissing Day!
Let's face it - there's nothing like a good snog with the person you love to set the heart racing. With that in mind, we've put together a blog post with the top kissing facts for your enjoyment.
To encourage some sexy smooching this weekend, pick up some Lovehoney Flavoured Lube Bumper Pack (£4.00), which encourage kissing all over the body!
Read on below, and don't forget to leave a comment!
*It's also National Fried Chicken Day on Sunday, but we don't care so much about that one.