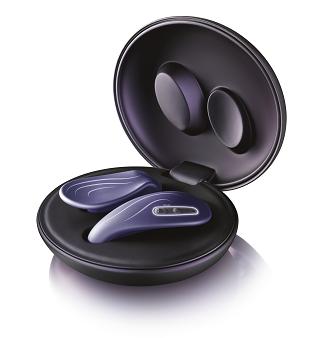 Philips are adding to their already fantastic repertoire of products with a selection of intimate massagers that are designed with beauty and function in mind.
The collection is listed in a new category on their site known as 'relationship care'. Although rather twee in name, the products look and sound very effective.
The first product in their collection is the Warm Intimate Massager.
This smooth and sleek sex toy has three stimulation spots and five vibration modes and intensities.
The charging base has pre-warming buttons which will heat the sex toy to body temperature for a sensual massage that both you and your partner will love.
The second product in the collection is the Intimate Dual Massagers which comes with two specially shaped toys to enhance your lovemaking.
The toy designed for him is gently curved and contoured allowing the genitals to be cupped and teased at the same time. The toy for her has a single point of vibration allowing precise stimulation of her sweet-spots.