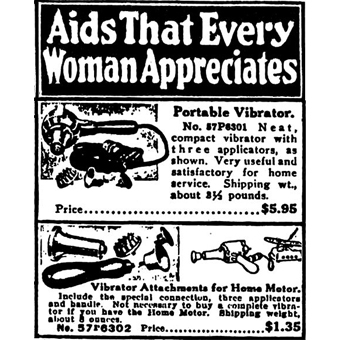 Here at Lovehoney we take vibrators very seriously, so we're understandably very excited about the release of "Hysteria" on Friday 21st September. We feel like we've been waiting an eternity for this film to come out in the UK and it's finally here!
Check out our List of Cinemas Showing 'Hysteria'.
Set in London in the early 1880s, this film takes place at a time when women were being treated for female 'hysteria' by receiving a pelvic massage from their doctors until their symptoms were relieved - that's right, women had to go to the doctor to have an orgasm!
Starring Maggie Gyllenhaal and Hugh Dancy, this movie follows the Dr. Mortimer Granville, who develops quite a fanbase due to his great talent for… massage. However, he soon realises that his hands can't cope with the demand, so he invents a device that women can use in their own home - the earliest vibrator.
Read on for a brief history of hysteria and vibrators, and some more shocking historical tit bits…