Sex in Fresher's Week (As Told by 'Adventure Time')
Fresher's Week is coming.
It's a time to meet people and celebrate the next chapter in your life, but it's also a great opportunity to hook up with like-minded folk, or maybe some not-so-like-minded folk (who can help to broaden your horizons).
If you're planning on getting up close and personal with some of your fellow Freshers, but don't know what to expect, rest assured that our Adventure Time friends in the Land of Ooo can tell you just what to expect...
---
When you realise you're probably going to have some no-strings sex this week.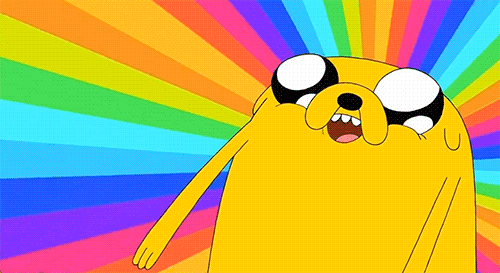 ---
Or, even if you don't, alone time is good.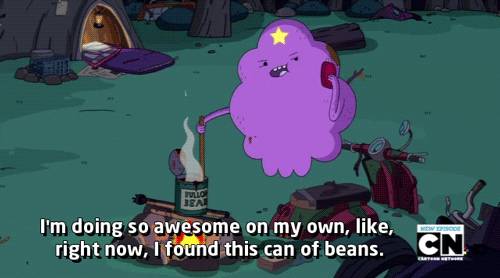 ---
Even the quiet ones are letting loose.
---
You've pulled (and it's not awkward at all).
---
Which is hardly surprising because you look fierce.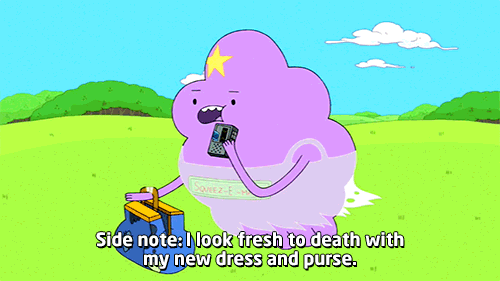 ---
You start slow...
---
... but you came prepared
---
And although sometimes things go a little off-track...
---
It's OK!
---
You're still awesome
---
And other people appreciate your hotness.
---
Then you'll meet someone who is MEGA enthusiastic about oral
---
And someone who's not afraid to to communicate their needs
---
You have mind-blowing sex (obviously)
---
And you never want to leave your bed
---
Then you remember induction is tomorrow/h3>
---
Good luck!
---
Nina is a postgraduate art student in Brighton. Which means she can make origami genitals and pass it off as work. She likes thinking about gender, consent and body positivity.

---
You may also like: