"Better Than The Pictures!" - Review of the Month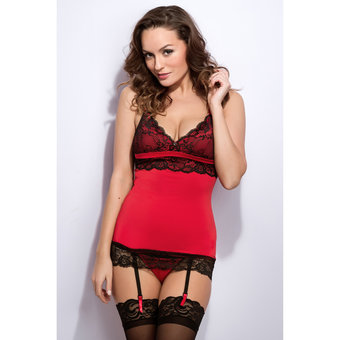 It's March already, which means it's time to announce the latest winner of our monthly review competition! Everyone who submitted a product review during February was eligible to win a £100 Lovehoney voucher, and this month's prize goes to Greenwine for their review of the Lovehoney Adore Me Lace & Microfibre Chemise Set.
Greenwine did a wonderful job of describing the fit, feel and quality of this lingerie set, while offering constructive feedback on how it could be even better:
"Nothing less than a transformation from happy housewife to 50's vamp! I love the way it clings to and accentuates curves and the material is strong enough to be gently supportive. The back straps are a very nice touch - a quick bit of titivation and hey presto, no back fat."
"One potential improvement - add another pair of loops so the chemise can take six suspender straps. But that's maybe an unfair criticism - this is pretty, sexy, curvaceously flattering and wild-romance-inducing!"
Check out the full review by Greenwine, and read on below for this month's runners up:
---
That wasn't the only brilliant review in February! We've chosen three runners up to win 2,000 Oh! Points each to spend or save on their Lovehoney Community account. Fancy being in with a chance to win next month? Read through our How to Write Winning Product Reviews guide for tips on making your review stand out.
Runners Up
---
ef's review of Toy Joy Strapless Strap On Double Ended Dildo 7 Inch
"Despite the faffing around, once we found a position and a rhythm my boyfriend enjoyed the pegging experience. He said the dildo made him feel very full and he would definitely do it again! It was a good length and girth for him too. We have had lots of experience of anal play, it's something which we both love, but we are both newbies to pegging. If you're a newbie to anal play, I would recommend starting with a butt plug and building up to pegging with dildos!"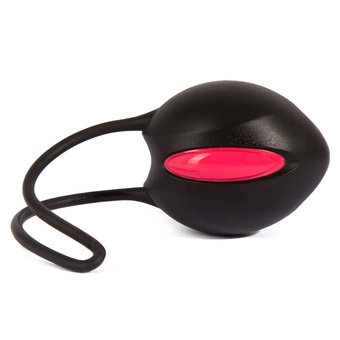 Subdom27's review of Fun Factory SmartBall Uno Kegel Exerciser
"We'd recommend this product to anyone who wants an easy introduction to training their pelvic floor muscles. We're now just looking forward to trying something slightly more advanced, with a bit more weight. She doesn't want to be a body builder down there, but the effects are so noticeable that we'd be fools not to pursue this further!"
MiniFirefly's review of Lovehoney BASICS Gold Metallic Lady Lustfinger Mini Vibrator
"I've had this vibrator now for nearly 6 years (can you believe it?!) and it's still going! I have been through my fair share and this golden wonder has seen them all come and go! It's my old faithful and hasn't diminished in quality that whole time."
---
You may also like: