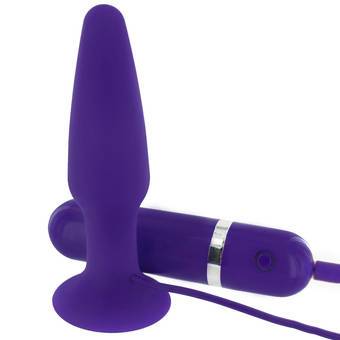 Reviewing products is a great way to say what's on your mind and tell us exactly what you think about your latest purchase. It also helps future shoppers know what to expect when shopping with us.
To say thank you for all your hard work every month we select our favourite user-uploaded review to win £100 to spend at Lovehoney - not bad eh?
This month's winner reviewed the Bedtime 10 Function Vibrating Butt Plug (£13.99) and was particularly informative for those new to anal play, which we loved!
"I finally unboxed it and was immediately taken aback by its size. Although I'd seen the pictures and read the specifications, it seems a lot bigger and scarier when you're holding it in your hands wondering how on earth it'll fit. I'm happy to report, however, that with a little lube it slides right in, and sits fairly comfortably, even for a complete novice like myself."
Read the whole review by Panzer.
Read on to find out if you're one of our lucky runners up…