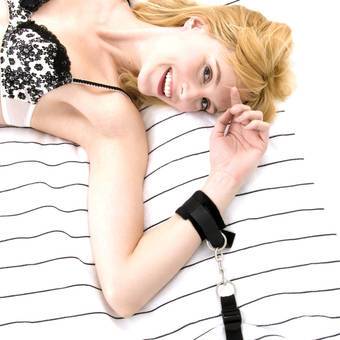 There's nothing like a lazy Sunday morning in bed, and as March has been officially declared National Bed Month by the Sleep Council, it only seems appropriate to spend a little extra time in the sack…
The Sleep Council recommends replacing your bed after 7 years, by which time you'll have spent a whopping 20,000 hours using your mattress for sleep (and other bed-related activities).
To help make your bed a better place to be, we're giving one lucky reader the chance to win a Bondage Boutique Almosta 4Posta Under The Bed Restraint Kit (worth £34.99). Just comment below on or before Friday, the 7th of March to be in with a chance to win.
This nifty restraint kit contains adjustable straps that transform your bed into a playground - and best of all, it works with any sized bed!
Read on for more bedtastic news, and don't forget to leave a comment for your chance to win!