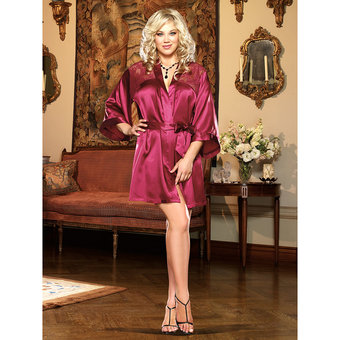 When I opened the Dreamgirl Lingerie SS14 catalogue for the first time, I was pretty amazed.
Their new collection is simply stunning, and with so many gorgeous styles to choose, deciding what to stock was quite a challenge!
After much discussion between myself and the lingerie buyer ("no, but that's my FAVOURITE. You have to keep it!"), we finally narrowed down the list to the ones you see below.
There's plenty of satin, lots of lace and a few choice bondage pieces to choose from. Whether you're looking for a silky chic robe for lounging around in or something a little raunchier with wet look and lace, Dreamgirl has plenty of designs available in regular and plus size.
Go on, have a look, and discover our exclusive brand launch offer while you're at it. Enjoy browsing and let me know your thoughts on our top picks!