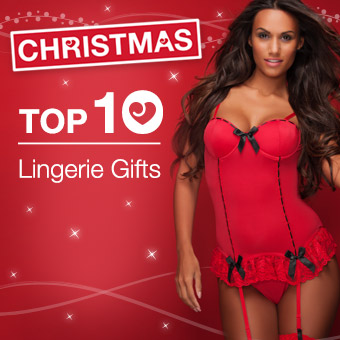 Looking for the perfect present for your loved one? Lingerie is the classic Christmas gift that you both can enjoy.
Whether you're doing the giving or dressing up as a surprise, there's nothing like some sexy lingerie to add excitement to your sex life.
At Lovehoney, we have an exquisite selection of hand-picked lingerie to help you raise the Christmas spirit.
If you're not sure how to choose lingerie for your lover, check out our How to Buy Sexy Lingerie guide for men, which should help you determine what size your partner wears and which styles she loves.
Read on for our top ten lingerie gifts to help make this Christmas one you won't forget!