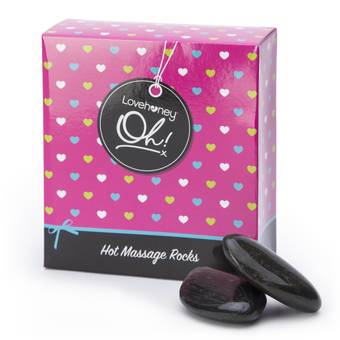 New year, who dis? Why it is the ever popular Lovehoney Review of the Month competition!
Each month we award a lucky reviewer with a £100 Lovehoney voucher. Let's find out who has won this round then...
Heating things up during these cold winter nights, using their tension-easing Lovehoney Hot Massage Rocks, is a new reviewer to the scene: Kissedbyfire6.
"This was the most relaxing massage I've ever had! My heart rate on my Fitbit dropped down to 52 at one point! (My resting heart rate is 67.) They really do help to release tension and relax the receiver." Read the full review here.
Congratulations Kissedbyfire6. Enjoy your sexy shopping spree. P.S, here are the January sale items.
Don't get stuck into that sale just yet though. We have some runners up to announce, each receiving 2,000 Lovehoney reward points...