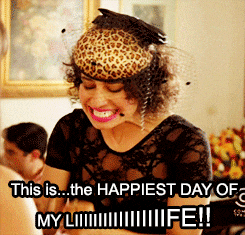 What a time to be alive! After months of secret meetings, moulds and mental images of Ilana's masturbation session, the Lovehoney x Broad City Pleasure Collection has finally dropped.
To us, nothing seemed more natural than teaming up with the pro-sex, pro-self love duo Ilana and Abbi to create a collection as wildly creative and fun - and not to mention badass - as the show itself.
With 14 fantastic new toys aimed at pleasing kings and (yaass) kweens, we couldn't be more excited.
And what better way to kick things off than with a boss bitch launch party!