Our Favourite 'Great British Bake-Off' Innuendos
You could be forgiven for initially thinking that The Great British Bake Off is a classy show.
It's largely responsible for the revived national interest in the art of baking. It's won multiple BAFTA and National Television Awards. Heck, every episode takes place in that giant marquee in Welford Park! Things don't get much more genteel than that.
But anyone who knows their Signature Challenge from their Showstopper will know that The Great British Bake Off is notorious for its saucy innuendos. Tonight marks the kick-off of the ninth series, and even a change of hosts has not prompted the Bake-Off team to pick their minds up out of the gutter *collective sigh of relief from the fans*.
Mouth-watering desserts and smutty remarks – never has there been a more perfect combination for compelling television!
It's time to relive the top-shelf sexual banter that only the greatest baking-themed show on Earth can deliver – here are our all time favourite Great British Bake-Off innuendos...
---
"You've got two hours to achieve ultimate moistness"
If you're not ultimately moist, leave now.
---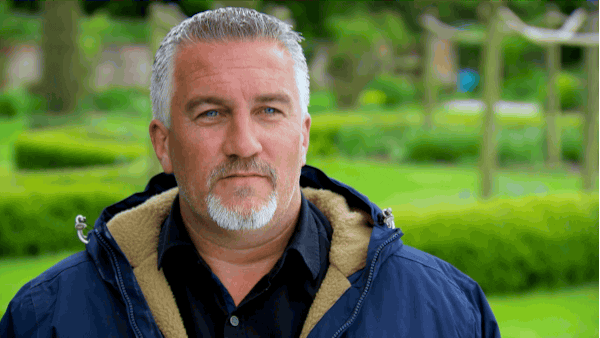 Kate:"I like the flavour of a Cox."
Girl, you're not alone.
---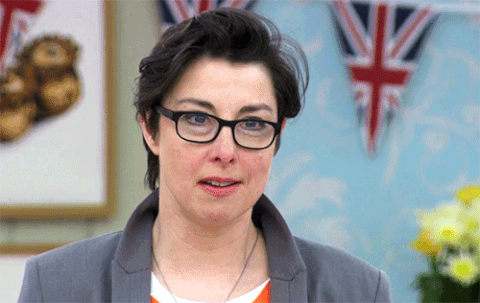 "Right, bakers. Time to reveal your cracks."
Sue loves a revealed crack.
---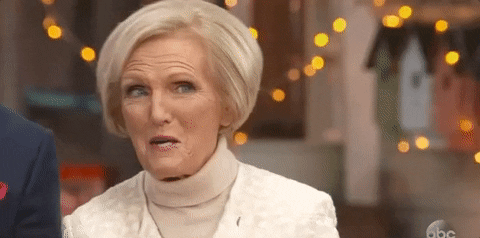 "It's all in the wrist action."
Mary discusses whisking techniques, or so she would have us believe.
---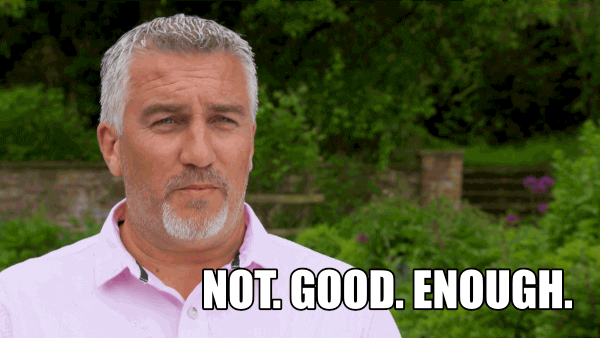 "When it comes down to the bottom, Lee's was so dry."
Paul, not happy with Lee's dry bottom.
---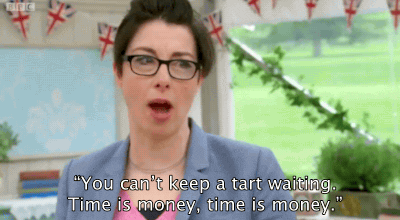 "You can't keep a tart waiting."
Sue's right, you know, you really can't.
---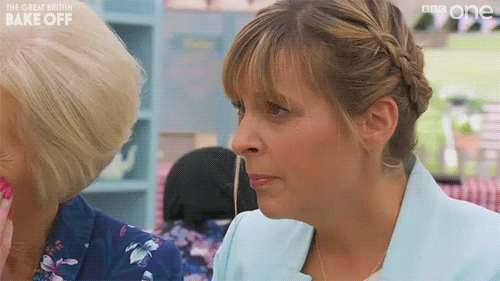 "I can't wait to romp in your forest, Ian."
Subtle, Mel.
---
"If there's an opportunity for exposed bottoms we should embrace it."
Yes, Noel Fielding, we knew you belonged on the Bake-Off team!
---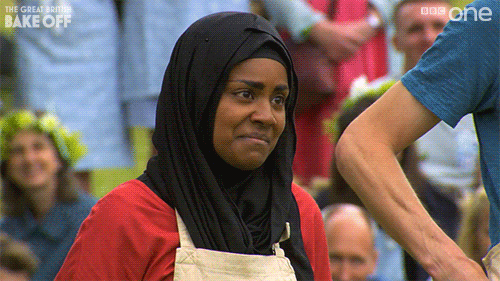 "He's enormous, so I think after doing him six times the trick is to keep him small to begin with."
Nadiya, you OK hun?
---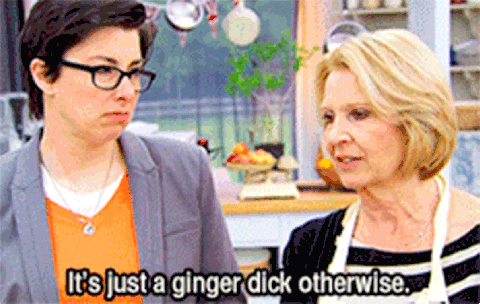 Literally every time someone mentions 'spotted dick'.
One day, I won't laugh. Maybe.
---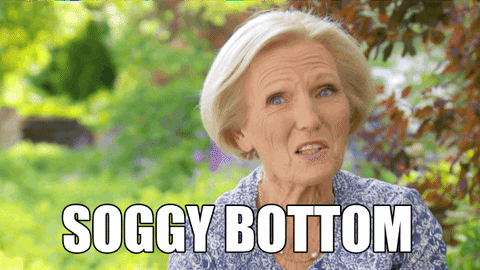 The inevitable phrase, "soggy bottom".
You're doing this on purpose, now, guys.
---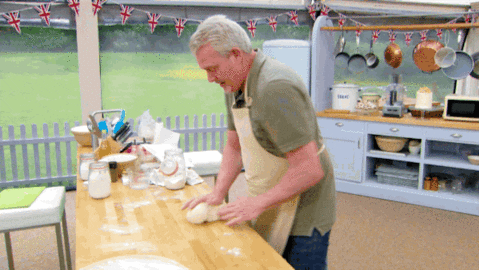 "Stop touching your dough balls."
Put your hands in the air and back away from the balls.
---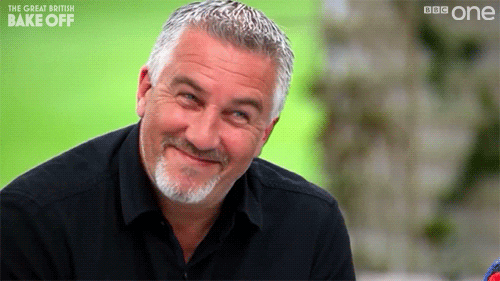 "You want something quite rigid, but something that will taste good too."
Paul's biscuit advice is so relatable.
---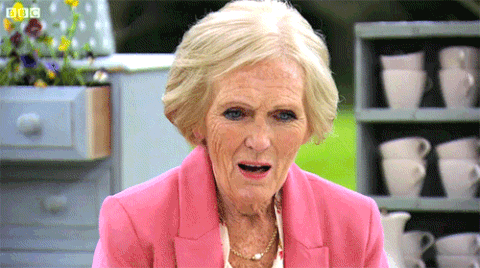 "Some of them have got a good forking."
Mary, on some very lucky biscuits.
---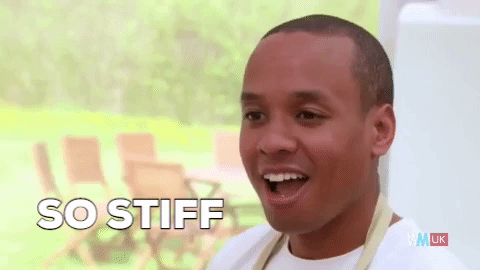 "Typically I do it on the floor, because it gets so stiff."
Enwezor, stop bragging mate.
---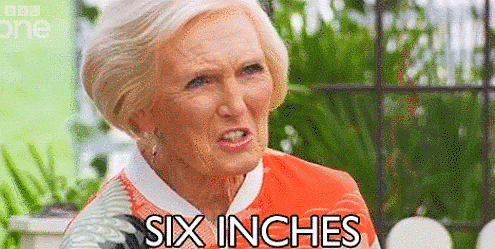 A minute into measuring your 'biscuit tower', and she gives you this look.
Clearly, Mary's seen bigger.
---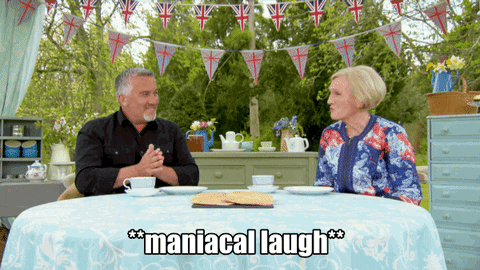 Me when Kate told us all how much she loves a swallow.
Sure, she meant the bird species, but still.
---
"I'll eat a bit of carpet."
The Mez Bez moment that broke Bake Off for good.
---
Audrey Andrews is a student blogger for Lovehoney. In her spare time she loves to do craft, but would not advise knitting your own condoms.

---
You may also like: