Lovehoney x Broad City Official Pleasure Collection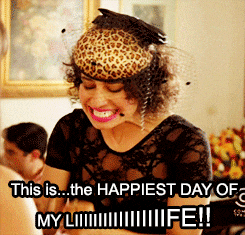 What a time to be alive! After months of secret meetings, moulds and mental images of Ilana's masturbation session, the Lovehoney x Broad City Pleasure Collection has finally dropped.
To us, nothing seemed more natural than teaming up with the pro-sex, pro-self love duo Ilana and Abbi to create a collection as wildly creative and fun - and not to mention badass - as the show itself.
With 14 fantastic new toys aimed at pleasing kings and (yaass) kweens, we couldn't be more excited.
And what better way to kick things off than with a boss bitch launch party!
---
In the heart of New York's historic Lower East Side, at the art-filled palatial party space Vandal, guests from all over the globe gathered together to celebrate the release of the Lovehoney x Broad City Pleasure Collection.
With invitees from the biggest US media names including Buzzfeed, Time Out New York and Cosmo, the place was filled to the britches with eager hands itching to get the first look - and feel - of the new Broad City sex toy line.
In between playing with the plugs, dildos and peg-tastic pegging kits, guest got to talk through the range with Elaine, Lovehoney Master Marketeer, and Neal, Lovehoney Co-Creator, sample on specially-themed cocktails and nibbles, and enjoy what else but an incredible butt plug cake and mini vibe cupcakes.
Fun and frivolities ensued with our very own GIF booth.
The products were the stars of the night with the collection that includes, vibes, butt plugs, cocks rings and many more, taking centre stage. Speaking of the collection, the stars of the actual show, Ilana Glazer and Abbi Jacobson said, "We love that Broad City's sex positivity carries into real life with these products and we hope the world enjoys them."
So without further ado, here are just a few of the fab toys you can now get your hands on. FUCK YEAH.
A little taster...
Want to find out more?
---