#Lovehoney Hashtag Fails
Every now and then, we decide to have a little gander at how #Lovehoney is doing in the Twitterverse, just in case we're number one trending topic in the world or something (it could happen).
Occasionally, we come across the most fantastic Twitter fails.
It appears not everyone knows what they're hashtagging when they type '#Lovehoney' into their tweets and often, it changes the meaning of their once innocent tweet entirely.
Below are some of our favourite #Lovehoney fails. We hope you enjoy them as much as we do.
1. The Concerned Tweeter
Cheers for the heads up, Chi-Qi!
---
2. The 'If Only' Tweeter
We want to be with you too, but some things just aren't meant to be.
---
3. The Blabbermouth Tweeter
Looks like SOMEONE couldn't keep their mouth shut about our next lubricant flavour. Way to spoil the surprise, Holly.
---
4. The Deep Tweeter
SO profound.
---
5. The Absolutely Livid Tweeter
Sorry Trace, it won't happen again.
---
6. The OTT Tweeter
We know our flavoured lubes taste good, but calm down.
---
7. The 'Oh My' Tweeter
He knows.
---
8. The Life Hack Tweeter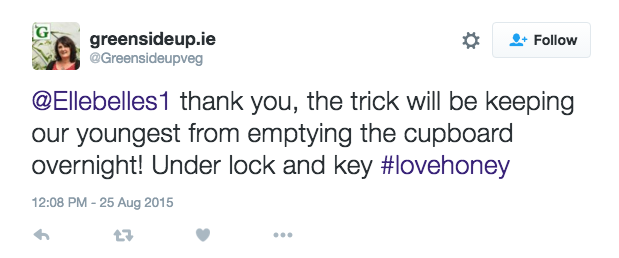 Every parent's dread. Perhaps you should invest in one of these.
---
Think before you hashtag, folks!
---
You may also like:

---