Love Island's Teddy and Faye Talk All Things Valentine's Day
Love Island fan favourites Teddy Soares and Faye Winter are celebrating their first Valentine's Day together and they're planning a special one with Lovehoney. Love is in the air for these two!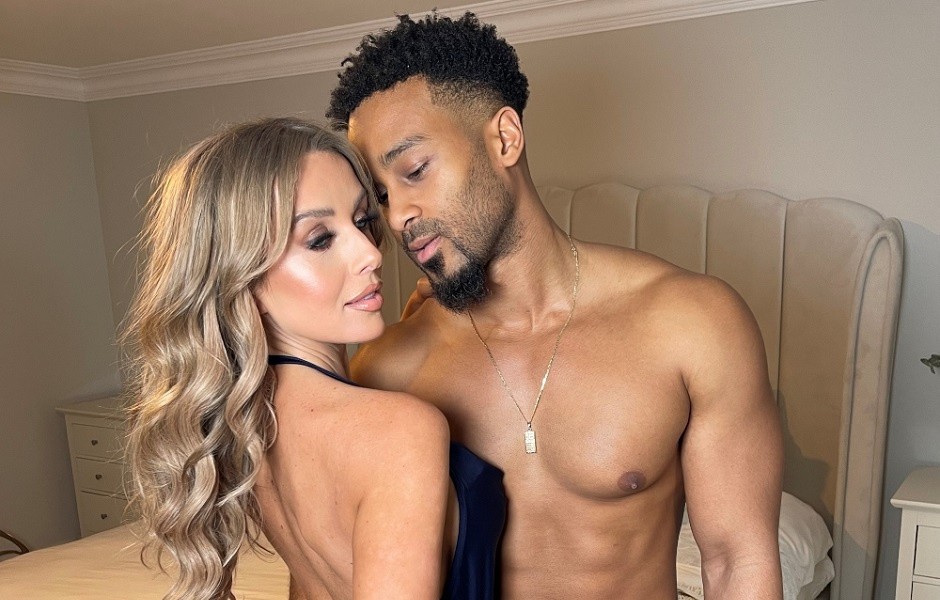 Why is Valentine's so important?
Faye: "This is the first time I have celebrated Valentine's with a partner. When you do find the right partner, as I have with Teddy, you really want to make it a special day. Teddy tells me he loves me all the time.
Teddy: "I just want Faye to feel special on Valentine's. The fact that she hasn't enjoyed a Valentine's with a partner before makes it extra special."
Take us through your Valentine's Day?
Teddy: "We wanted to go to Bali. We became official in the Bali version of the villa on Love Island and we thought it would be fun to go to Bali for real.
"But our diaries are full for the next few weeks, so it looks like the trip to Bali might have to wait until the end of February."
Faye: "I have not had a proper Valentine's before. Teddy has celebrated it before and he has done all that cringy stuff. I want to be the one doing the cringe! This is the one year that I want to make the plans. If I make it really big, then Teddy will have to make it even bigger in future years!"
Teddy: "I like the idea of a woman taking control. I haven't really been spoiled on Valentine's before."
Why is it so important to maintain intimacy?
Faye: "It is the one part of our relationship that no one else gets to see, it's just us. People our age are having sex and there seems to be a taboo about talking about it. I think it is super important to maintain a good sexual relationship.
Teddy: "Intimacy is a big thing in a relationship. We're just wildly into each other and I have not had that with anyone else. From day one in the villa, we have always felt that."
How does Faye boost your confidence, Teddy?
Teddy: "Every day that I wake up she is bear hugging me. In the morning, I get a tea and I don't even expect it. She just gets me. Behind closed doors, she is the first one who is there for me and I am experiencing a different level of intimacy. I have never had it before.''
How does Teddy boost your confidence, Faye?
Faye: "Teddy tells me I'm beautiful every single day. He loves it when I wear no make up and his trackies.
"He does everything in his power to help with my confidence - he knows my insecurities and tells me they are the parts of me he loves the most."
How do you keep the channels open concerning sex and intimacy?
Faye: "I am a very strong and independent woman, and neither of us mind talking about sex. We know each other's limits - we are both into trying new things but there is never any pressure''
Have you found staying at home because of Covid improved your intimacy?
Faye: "We have always been really affectionate. We are 26 and we both like sex."
Teddy: "Our intimacy was always right up there. We are in the public eye but we've never been shy about public displays of affection."
Do you find sex is a good way to cope with stress?
Teddy: "100% - I find sex relieves stress in the same way as going to the gym. When you are having sex, your endorphins are going and it's good.
Faye, tell us about the importance of lingerie at Valentine's. Will there be a special piece you are wearing for Teddy?
Faye: "Lingerie for me has always been a massive confidence booster. I have always loved pretty lingerie. Whether other people can see it or not, it makes you feel more body confident.. Lovehoney's lingerie range makes it so much easier to find something that fits that is really going to boost your confidence and it helps you to feel more sexy."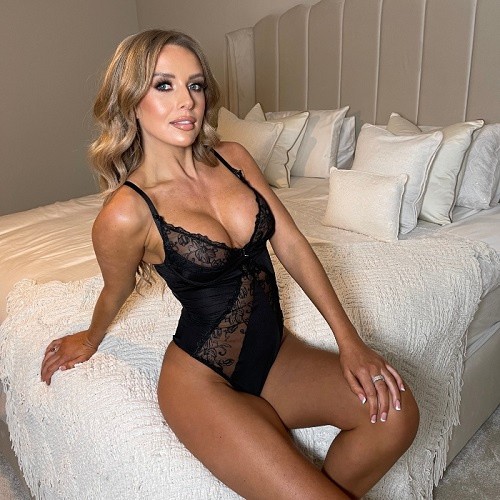 Teddy, why is lingerie important to you?
Teddy: "Faye surprised me in a hotel and she was wearing a really nice red lingerie set and it was amazing. When Faye was showing me all her Lovehoney selections, I was getting excited. I had never had that feeling before. It gives me more confidence because it shows that she is trying to do something for me as well. I love it."
Faye's Lovehoney lingerie recommendations for Valentine's
Tell us about Lovehoney and why you have enjoyed working with us for Valentine's?
Faye: "It's being able to find what works for you. Confidence is important - you need to be confident to tell your partner what you like. There is such a taboo with women that they don't feel they can talk about sex - what they use and how they use it.
Teddy: "When you are in a long-term relationship, you have to spice things up. Coming in one day from work and seeing Faye in sexy lingerie - what guy doesn't want to see that!"
How do you feel about working for Lovehoney at Valentine's?
Faye "I think it is an honour to be able to speak about sex with my partner and we are not embarrassed to say it. Sex should not be a taboo subject. Being open about sex is nothing to be ashamed about. That is why working with Lovehoney is something we really wanted to do."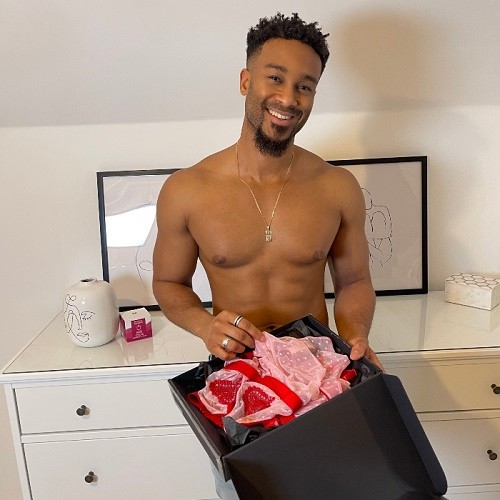 Teddy: "Experimentation in the bedroom is important, so it is great to be working with Lovehoney. Talking about sex is a good thing. Lovehoney does sex in a classy way. It is not an embarrassing subject - you should feel enthusiastic about talking about it."
Any tips for the 2022 Love Island contestants?
Faye: "We are really looking forward to the 2022 series.
"It will be really good to see the new Islanders. I will be very jealous of them being away for that length of time.
"My tips for the new contestants are to make sure you love your life before you go into the villa and make sure you are doing it for the right reasons and you have a good support network around you. I think it is important that you enjoy the job you do before you go in, because you might have to return to it afterwards if it doesn't work out on Love Island."
Teddy: "Make sure you be yourself and remember where you came from. Don't feel as though you have to please anyone. I have such happy memories from the villa. We have lived through it and we are one of the success stories from what we have together."
Any tips for boosting intimacy this Valentine's?
Faye: "Just be yourself and make sure you are doing something you enjoy with someone you feel comfortable and confident with, and ensure that you do feel sexy. Us women want to feel sexy and wanted. To be able to do that in the bedroom with your partner where no one else can see, I don't think there is anything more special."
Teddy: "Treat your woman to some new lingerie!"
Finally, it was rumoured that you were looking at engagement rings, Teddy - any news?
Teddy: "I would like to keep it a surprise, but I do feel like I have met the one. Timing is everything. We shall see!"