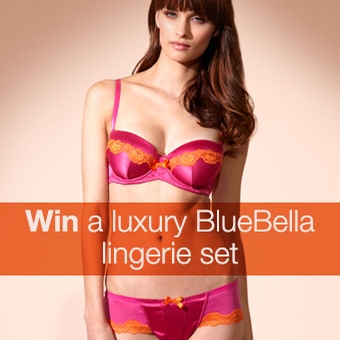 With International Underwear Day coming up this week, it's time to ditch your boring old undies for some sexy knickers.
Whether you like sweet briefs and boyshorts or sultry crotchless underwear, we've got you covered with a wide range of underwear in regular and plus sizes.
And it's not just women who have all the fun - we also stock a large selection of sexy underwear for men to help him flaunt his assets!
To help celebrate International Underwear Day tomorrow, we're giving you the chance to win a luxuriousBlueBella Millie Satin and Lace Bra (£8.00) and matchingMillie Satin and Lace Shorts (£5.00).Simply comment below before August 9th by 5pm to be automatically entered.
In flirty, summery colours and available in a range of sizes, the BlueBella Millie set is perfect for day-to-day wear and equally suitable for evening seduction.
Read on for your weekly fill of sex news…