Introducing Moonlight and Elixir, Lovehoney's Sexiest Lingerie Collections Ever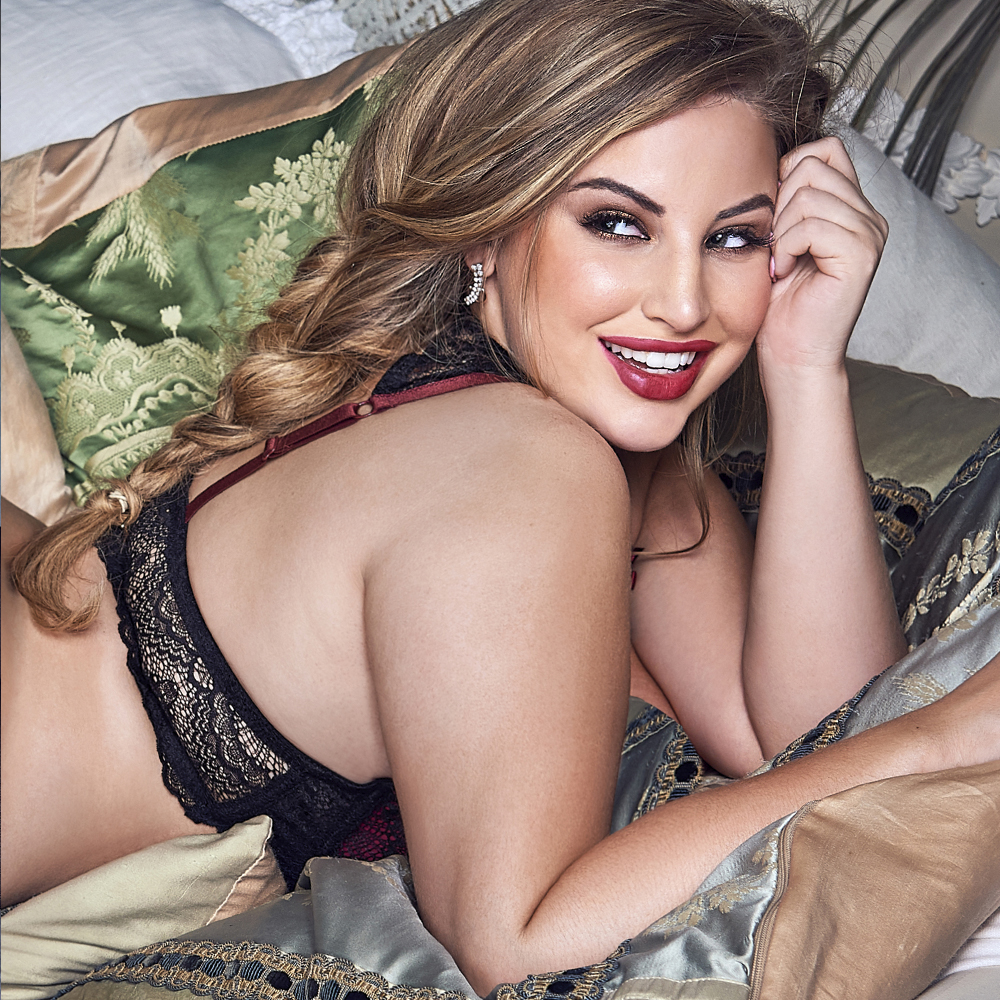 Nothing brings romance to the festive season quite like unwrapping luxurious lingerie from a loved one on Christmas morning.
Figuring out which shape or style will get your loved one's heart racing can be tricky – should you go for flirty and feminine, fashionable or full throttle sex appeal?
Since we know that buying lingerie for someone else can be a daunting prospect, we've created two luscious new lingerie collections to make your gifting go with a bang.
Moonlight is a dreamy combination of satin, seductively sheer mesh and delicate lace in a deep wine hue.
Elixir is a breathtakingly sexy collection inspired by the mystic tales of the Arabian Nights, with black gilded lace and fetish-inspired details.
But which stunning set will set her pulse racing as much as yours? Take a look at our gifting tips to find out!
---
If she's in possession of curves to make a screen siren jealous and is known to rock a retro dress and a red lip, she'll love this shimmering, curve-adoring corset from our Elixir collection.
Not only do corsets flatter a range of body shapes, they're also a great choice if you're not sure of her bra size. This twist on the classic features beautiful gilded lace, strokable velvet and a tantalising zip to the front.
---
If she's a self-confessed glamazon who idolises Dita von Teese and adores being the centre of attention, then this sizzling lingerie set from our Moonlight collection is the perfect gift.
While the unbelievably provocative peekaboo bra leaves her nipples invitingly bare, the lace-trimmed knickers feature an open back and crotch, so she'll get the Christmas gift she really wants – your undivided attention.
---
If she appreciates the finer things in life and gravitates towards luxurious fabrics and decadent boudoir attire, then a matching ensemble like the bra, knicker, suspender belt and wrist cuff set from our Elixir collection should tick all the right boxes.
Rich with onyx black lace infused with shimmering golden lustre, and accented with plush velvet, lingerie this beautiful deserves to be shown off as much as possible.
---
If your lover's a sensitive soul who wells up even thinking about The Notebook and who'd rather settle down to Poldark than Game of Thrones, this unmistakably feminine basque set from our Moonlight collection is perfect.
A dreamy, delicate combination of ruffles, ribbons and boning, it's the colour of wine-stained lips with a set of hook-and-eyes that beg to be unfastened (satisfying those Outlander-style fantasies).
---
If she subscribes to 15 fashion mags, corrects your pronunciation of 'Dolce & Gabbana' and enlists your help to Instagram her outfits... then the chances are she takes her underwear as seriously as her outerwear.
Avid fashion addicts will love the ultra-revealing body from our Elixir collection, with its on trend, hip-flashingly high-cut hem, cut-out sides and velvet bondage-inspired strap detail.
She may be a shrinking violet, but that doesn't mean lingerie gifting is a no no – go for something elegant with an erotic edge like our sexed up, satin and lace twist on the classic babydoll from the Moonlight collection.
While this flirty, feminine number provides a little more coverage than a bra and knicker set, it's just as sexy, super flattering and bound to give her a serious boost in the body confidence department.
---
If her lingerie collection is packed with bondage-esque briefs, fetish-inspired straps and blindfolds, then she'll love the sheer, gilded lace, velvet straps and O-ring detail of the Elixir lace skirt – especially if you add the provocative body harness-style jewellery as a surprise stocking filler. With golden chains draped over her breasts, stomach and hips, it's a sight for lust-filled eyes.
---
You may also like: