You're a Womanizer: Review of the Month June 2018
Did you know that if you write a sex toy review for Lovehoney you could win a whopping £100 to spend on whatever you like?
Yes, that's right. The ever popular Review of the Month is back. Let's see who's strolling off with the bounty this time round... *insert cheers of joy*.
Raving about their new Premium Womanizer (yes, there is a good kind) is Jezebella. Congratulations, looks like you made a smart choice with this toy!
"I loved it! The silicone cup encased my clit perfectly and delivered pressure waves that seemed to stimulate the very essence of all clitoral nerves, in a deep, satisfying way." Read the full review here.
Check out the new Womanizer Premium Rechargeable Smart Silence Clitoral Stimulators for yourself. Psst... It comes in 3 different colours!
Before you go snap yours up, read on to see if you have 2,000 Lovehoney reward points coming your way, as we have 3 runners-up to announce...
---
Runners Up
Giraffemad's review of Lovehoney Plus Size Love Me Lace Deep Suspender Belt Black:
"The tease of lace is always sexy, especially in black, and the small detail of the Lovehoney charm and satin ribbon will catch your lover's eye, only increasing the seductive power of this piece."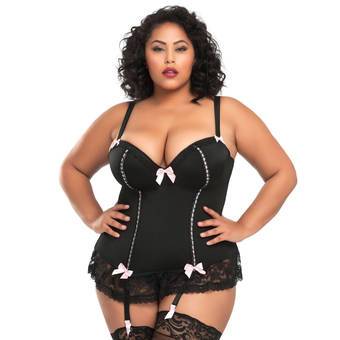 Smultron's review of Lovehoney Plus Size Seduce Me Push-Up Basque Set:
"I was surprised by how comfortable it feels! It's like wearing a shirt. It softly hugs my body and is truly flattering for my hourglass figure. I had not felt that sexy since my late teens!."
Happyhubby23's review of Lovehoney Deluxe Extra Powerful Mains Powered Magic Wand Vibrator:
"So good in fact, she kept talking about it throughout the night. Obviously, I was intrigued and decided to see what happens if it's used on a penis... buy one and see, you won't regret it."
---
Video: Did you know that Lovehoney is the largest database of sex toy reviews anywhere in the world? In fact, we've received over 200,000 reviews telling us what you love (and what you don't) when it comes to sex toys.
In this week's vlog, Jess and Roy play 'Guess the Sex Toy' using your reviews!
---
Want to enter to win? Have a read of our handy review writing tips and submit your own review on something you own!
---
You may also like: