How to Rock Your Underwear as Outerwear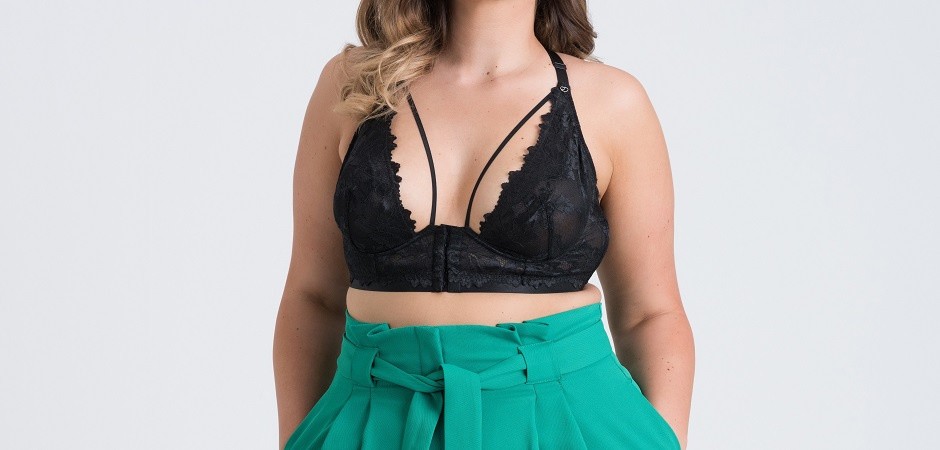 If you've always been of the belief that lingerie is too pretty to be kept hidden then do we have the trend for you.
Underwear as outerwear has been a massive trend in recent years and why the heck not? Lingerie is often beautifully made and when done right, can make a look feel undeniably sexy yet still classy.
Sure, not all of us have the guts to rock a wet look basque while at the grocery store but you can easily work lingerie into your look for when you're out and about.
Take cues from some of the world's biggest celebrities who are all for taking fashion from boudoir to the bar. Get inspired by their fits and create your own look with your favourite Lovehoney lingerie.
Lingerie and jeans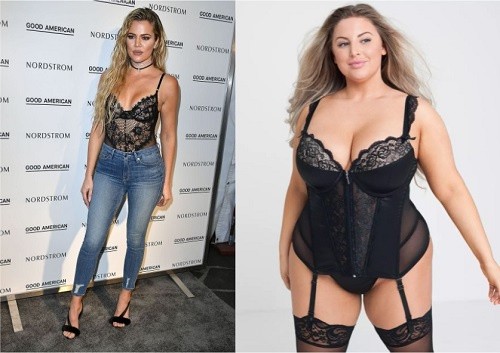 The key to making underwear work as outerwear is by pairing it with clothes which couldn't ever be confused as sleepwear and jeans fit the brief perfectly. As you can see on Khloe Kardashian, her denim jeans dress down the lacy look of her lingerie and show off her curves - the results? Smokin'.
The Lovehoney Treasure Me Black Basque Set would work well with this look. Like a long top and a bra in one, a basque with underwired cups takes the faff out of finding the right bra for your outfit, and the figure-hugging fabric and plastic boning tucks perfectly into high-waisted pants or a midi skirt. Alternatively, turn this longline bra into a cheeky crop.
Blazers and bras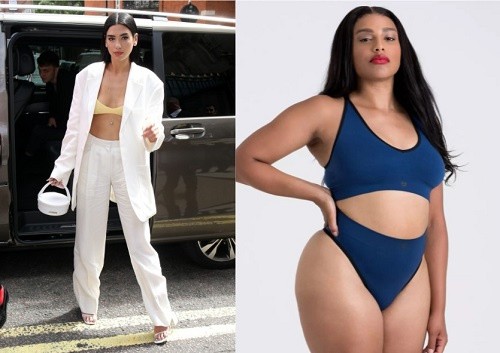 When it comes to dressing your underwear as outerwear, blazers are your best friend. Take Dua Lipa for example, her fit gets an instant injection of cool thanks to her decision to pair a cheeky bra (which also brings a pop of colour) with a white matching blazer and pant set.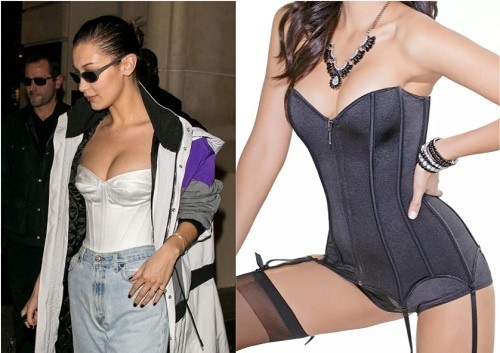 Not even the fashion experts predicted how popular wearing corsets as outerwear would become. They are coveted on runways as well as for streetwear thanks to the hourglass shaping they give to the wearer and their many layering possibilities. Sensual and stylish.
Bella Hadid has the right idea pairing her corset with jeans and an oversized parka jacket to give a casual contrast to her refined white corset. Wear the Coquette Zip Front Longline Corset on its own with your fave high-waisted pants or try adding a plain white tee underneath if you're after a bit more coverage.
Monochrome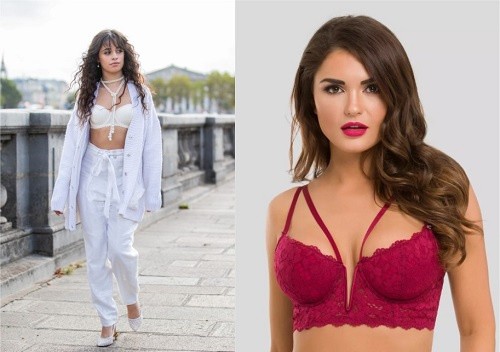 Colour blocking is a surefire way to make a well put together look. Pick a colour and play around with different textures and shades in the same colour like Camila Cabello has done here and you'll be on to a winner.
Follow in Camila's footsteps with this white number or go even bolder with an all red fit and the Lovehoney Parisienne Wine Plunge Longline Bra.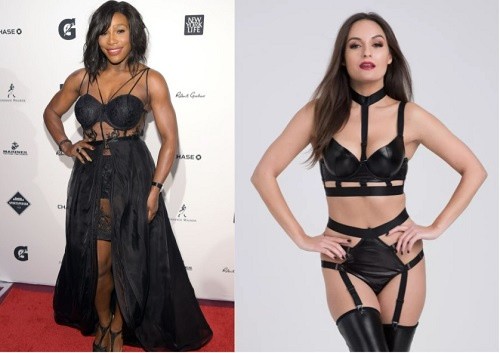 Level up the sex on Serena Williams' already steamy outfit here with a wet look harness bra. Go loud and proud with this top and a black lace maxi skirt. Alternatively, keep it subtle if you're not keen on the full fetish club look. Think a glimpse of an O-ring, between-the-boobs strap or choker.
Slip a harness bralette in your bag, and give that little black dress or baggy top instant edge. Or, wear it over a plain t-shirt for a subtle nod to fetish fashion.