How to Level Up Your Orgasms with Pleasure Air™ Technology
If you've ever done any googling on the best sex toys for people with a vulva, it's pretty likely that you've happened upon the term Pleasure Air™ Technology. If you've come across it in a toy you've used, then you and your love button will know exactly what we're talking about. This is sex toy tech at its finest.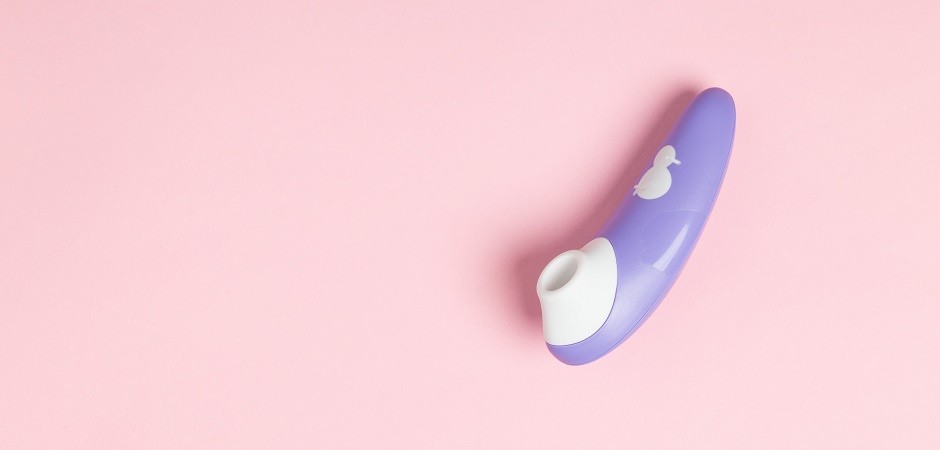 The patented technology is owned by the company WowTech and used to make the ultra-popular ROMP and Womanizer toys. Its biggest claim to fame? Helping vulva-owners (and even penis-owners) have orgasms like they've never had before.
So, what is Pleasure Air™ Technology and what makes it so damn good? We're guessing you're pretty intrigued.
Created in order to help close the orgasm gap, German inventor Michael Lenke — with the help of his wife and product tester — developed a way to stimulate the clitoris without any vibrating or touching. Heroes, in our humble opinion.
This toy which they dubbed the Womanizer and released in 2014 was designed to target the incredibly sensitive 8,000 nerve endings of the clitoris by using gentle suction and fluttering, pulsating air waves. It's a sensation unlike anything else but is probably best described as oral sex on steroids. A light as a feather tongue and mouth gently flicking and sucking the area at a faster than human pace. The result? Explosive.
Avoiding vibrations and contact with the magic bean also means that it doesn't get the numb feeling other vibrators can cause so you can enjoy pure stimulation for as long as you like and need.
Michael knew he was on to a good thing after tests at the local swingers club received glowing reviews so the living legend obtained a patent for his clever piece of sex tech. This means that WowTech is the only company in the world allowed to build sex toys using Pleasure Air™ Technology. Big flex.
Which toys are blessed with this mind-blowing effect?
While the Womanizer was the OG toy which used Pleasure Air™ Technology, we've since been treated to ROMP, a pretty and petite clitoral suction stimulator.
At less than half the price of most Womanizer products, these affordable little babies pack a PUNCH. With a soft silicone head, lightweight plastic design and the signature tech which has six levels of intensity, ROMP's clitoral stimulators are an amazing intro to the world of Pleasure Air™ Technology.
Whether you are riding solo or want to bring in something new to play time with your partner, you don't have to fork out heaps of money to take your orgasms to whole new levels.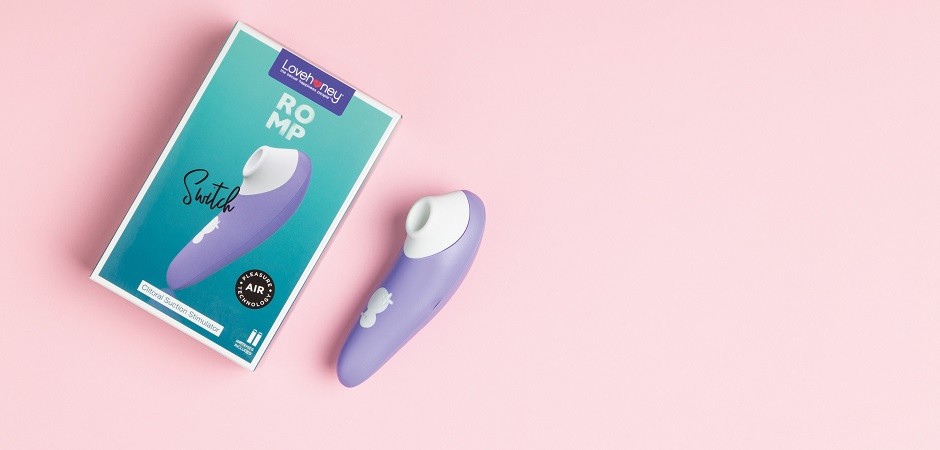 What does a ROMP feel like?
We could go on about what to expect — and how they're designed to fit snugly around your pearl or how it feels like some of the best head you've ever received — but we figured it would be better to let the Lovehoney customers do it for us. Here are some verified five-star reviews of our collaboration toy with ROMP, the Lovehoney X ROMP Switch Clitoral Suction Stimulator:
"Well I'd read all the reviews on this & I just had to get it. I tried it a few times but it didn't seem to be doing anything for me-I was gutted then read through more reviews and it is definitely the placement ~ it was fantastic & even produced squirting. I love it now."
"This toy is amazing, my new favourite for clitoral stimulation. It feels amazing, and I cum in seconds. Some reviews said it's noisy, but compared to the wand it's practically silent. Hard for me to be silent using it though."
"I've always found clitoral stimulation hit and miss with certain toys but read the reviews for this and decided to give it a go. Arrived today, was chuffed to see batteries included. It's amazing! I've never come so hard with a toy! Easy to use! Easy to clean and has certainly become my favourite toy for solo play (may introduce it to the bedroom with my man too)."
Not bad reviews if you ask us.
Want to see what Pleasure Air™ Technology feels like on your juicy jewel? Check out our range of ROMP clitoral stimulators here.