How to Have Outdoor Sex (That Won't Get You Arrested)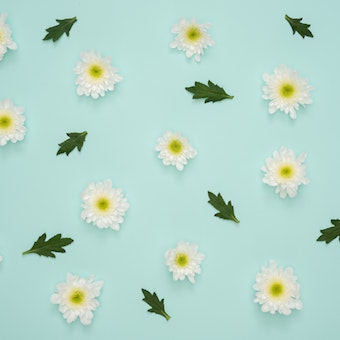 Summer is here, the sunshine is out and you're hornier than ever!
You want to go outside and enjoy the nice weather before the autumn creeps back in, yet you want to spend endless time in bed having mind-blowing sex – a conflicting conundrum indeed.
What if I told you there was a way you could do both (at least some of the time)?
While, of course you do not want to be slapped with a public indecency charge, there are certain situations and ways you can achieve a bit of naughty fun away from the inside of your house that are secret and subtle enough that no one need ever know.
So if the thought of al fresco friskiness gets you hot under the collar this summer, check out these top tips for sex in the great outdoors.
Choose your location wisely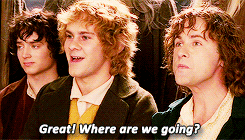 This goes without saying and is the single most important decision you can make for these scenarios.
You need a place where you will not be discovered, even if the thrill of the risk is what is driving you to do this in the first place.
If you are not 100% sure of the risk factor of a potential place, consider doing some research beforehand and hanging around there a bit to try judge how many potential people could be walking by.
Some suggestions for locations include, but are not limited to:
A tent in an open field or campsite (though make sure to be quiet if other people are nearby, since children or families could be around)
In a wood off the beaten track away from footpaths
A toilet cubicle if you're alone or your partner is engaging with you remotely
In your car driven to a remote location
In a dark place sat down, where no one else can see your bottom halves
In your own garden, where one person could sit on a chair drawn up to a table with a tablecloth that reaches the ground on all sides and the other partner crawl underneath...
Be as creative as you like and if you find a perfect opportunity, then take it!
The only rules are don't get caught, do your absolute best to not make it obvious and respect other people's right to not have any involvement/knowledge in your sex life – this is not consensual regarding any third parties and consent is key for any sexual act in any situation, not just outdoor ones.
Dress for the occasion
One way to make it much easier to actually be able to engage in outdoor fun successfully and easily is through the clothing choices you make.
Loose-fitting clothing that you can get underneath without removing is very helpful, such as dresses, skirts and looser-cut (rather than skinny) jeans.
Maybe bring a jacket or blanket of some form (layers are your friend here!) so you can wrap it around your bottom half in case there is just a tiny peak of something showing through, or if you think you've been caught, you can quickly cover up.
Sensible shoes and clothes that are actually comfy can be better for outdoor situations, since without the easy comfort of a bed, you might end up in a slightly awkward positioning, and trying to hold your body at an unnatural angle whilst wearing 6 inch heels, for example, may hinder your enjoyment a bit.
A definite option to consider is crotchless underwear. This makes everything even easier, since you don't even have to remove the garment to get down to action!
It can also be a surprise in order to initiate your outdoor fun, by informing your partner whilst you are out-and-about that you're wearing crotchless underwear, letting them know you're basically exposed and ready for them.
Lovehoney do a wide range of colours, materials and styles to suit all tastes, so go have a look for that perfect pair!
Under-the-radar foreplay
There are ways to have sexy fun outdoors without even having to full-on touch each other.
Little things like sexting each other whilst you're sat right next to each other, or a quick squeeze of the bum when you're both sat down on the bus can feel that much more sexy just because you're outdoors.
If you're looking for a new toy to test out whilst exploring the outdoor options, a remote control one is a classic for being a naughty secret between just you two.
Choose one that is hands-free so you can go about your day uninterrupted (apart from the mental work you may have to do to stop yourself from squirming with pleasure of course!).
There are toys that have an actual small remote control, such as this extra-quiet remote control butt plug, or ones that work off an app from your mobile phone, like these app controlled vibrators.
If you don't have a partner to control a toy, don't worry!
You can still enjoy the fun solo, by either controlling it yourself, or just buying a hands-free toy that doesn't have a remote, like this Adrien Lastic Knicker Vibrator.
What if I get nervous?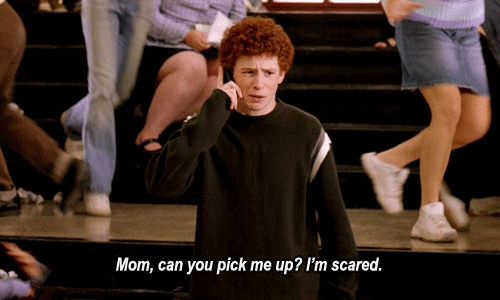 For a lot of people, the nerves are kind of what makes the whole thing so exciting!
Embrace the nerves as best you can, and you might just surprise yourself how much you enjoy this new experience in a new place.
Of course, if your nerves are of the "Actually, I've changed my mind/I don't want to do this/I'm not quite ready yet" type, then never feel pressured to go through with something you're not 100% certain about.
Also, don't let yourself feel like a failure in any way for not going through with it – this is risky stuff, and there is nothing wrong with changing your mind about what you want to do with your body and where.
If you know you will be turned on mentally, but worry that your body might not respond as quickly as your mind does (because sometimes your window of opportunity with outdoors action isn't always the lengthiest), there are arousal boosters for both sexes on the market.
These supplements for women and these ones for men work within a couple of hours, so you can easily pop one before your stroll around the park.
And finally...
Be respectful. During the act, keep the noise level to a minimum, so as less likely to disturb any people nearby and your surroundings in general.
Afterwards, clean up any waste that may have resulted from your fun, such as condom wrappers, and leave the area looking exactly how you found it.
---
Blogger supercutesecret is an established sex and relationships blogger, who studies Maths & Statistics at the University of Warwick.
---

---
You may also like: