How to Buy a Sex Toy as a Gift
Buying a gift for someone is tricky enough at the best of times, let alone when you decide you don't just want to go personal, you want to go per-son-al.
Even if you've bought a sex toy for yourself before, getting one for someone else requires a little more research and knowledge, and that can take some finesse!
To help you get it right, we've broken sexy gifting down into 7 simple steps.
Follow all 7 steps to ensure you get your special someone the most satisfying gift they're likely to receive.
Above: Whether you're looking to buy a sex toy for yourself, or someone else, there are some things you just gotta know. Watch this video guide and let Jess Wilde show you the way.
---
1. Who are you buying for?
Ok so we're gonna take a stab in the dark here and guess that you're buying a sex toy for your significant other, friend with benefits or your regular bit of summin' summin'.
This means you probably already have an idea of what they like sexually which will help you choose the right toy for them.
Beyond that, you need to figure out whether you're buying this toy for you and your partner to enjoy together, or for them to use alone.
If you want to get them something for you to use together, just be extra careful not to accidentally shop for yourself... This is a gift for them remember!
So put your turn-ons on the back burner for now and think about what really gets them off.
---
2. Which body part?
So you know who you're buying for... Now you need to think about which body parts they have, and which ones they particularly like playing with during sex.
Do they have a penis, or a vagina?
Do they involve their genitals during sex play, or do they tend to focus on other areas of their body, like all-over skin tickles, feet, nipples or something else?
If this is someone you have done the mattress mambo with yourself, you should already have a good idea of what sort of touch they like, and where, so use this as a starting point.
When it comes to sex toys, they generally break down into 2 main categories: toys for internal (penetrative) play, and toys for external (non-penetrative) play.
Internal toys include things like dildos, classic and g-spot vibrators, most anal toys, jiggle balls and love eggs. These toys require penetration to enjoy their full benefits.
External toys include things like male strokers, pinwheels, bondage gear, nipple toys and clitoral stimulators. These toys focus purely on areas of the body you can see.
---
3. To vibe or not to vibe?
A common misconception surrounding sex toys is that in order to be great, they have to vibrate. (Cue Family Fortunes claxon.)
While vibrating toys are incredibly popular, there are a lot of people who prefer manual massage, or just don't like the feeling of vibrations.
If your person of interest isn't into vibrations, don't worry, all is not lost! There are loads of toys available to suit them too.
If you know your play partner likes internal stimulation without vibrations, check out dildos, jiggle balls, ben wa balls, butt plugs, anal beads and anal probers.
If they like external play without vibrations we have a plethora of clit clamps, nipple clamps, strokers, massage kits, feather ticklers, spankers and pinwheels to explore.
If they like vibrations, well, the world is your oyster!
---
4. Which material?
Now, this is important for a bunch of reasons. First and foremost because some people have allergies.
Sex toys come in a huge variety of materials nowadays, from plastic and rubber, to silicone, glass, metal and more. Some of these materials can contain allergens, so double check this before you purchase.
If you're not sure whether your lover has any allergies, we recommend choosing a toy that's made from silicone or glass as both of these materials are hypoallergenic.
Another reason material is super important is that not all lubes are compatible with all sex toy materials. Make sure you have the correct lube to go with the toy you're thinking about buying.
If in doubt, pick up a water-based lubricant to go with your toy: it's compatible with all sex toy materials.
Material also affects performance and sensation. For example, rigid materials like metal and glass provide firm pressure for intense sensations, but won't flex with the body, unlike toys made from more flexible materials like silicone that provide a more gentle sensation and work with internal contours.
Both are great, you just need to think about what sort of touch your partner likes best.
---
5. What's their experience level?
This is vital. At Lovehoney, the most common reason we hear for returning a toy to us is "it's too big".
Bigger does not mean better, and now is not the time to have an "eyes bigger than belly" moment.
Stick with what you know. It's important that you choose a toy that suits your partner's current level of experience, rather than the level of experience they might be working towards.
Usually, when people want to progress or try something new, they'll do it themselves.
Plus, unless you've discussed it, you probably don't know which "next step" they already have in their mind, so choose a toy which will work for them now.
Not only will it be less intimidating, but it'll mean they can start enjoying your gift straight away!
---
6. What do they like?
This is a little more tricky as it's simply a matter of personal taste. This is very easy when you shop for yourself, but can be a tad more challenging when shopping for someone else.
As with most gift buying, the best way to ensure you'll get them something they'll love is to do some research (aka stalking).
If the person you're buying for already has toys and you have permission to look in their toy box, take a good look to see what they already own.
Do they have a lot of realistic toys, or do they tend to opt for toys which don't look like real body parts? Do they have a favourite colour or material? Do most of their toys vibrate, or are they static?
This'll give you a good idea of what they like and help get you started on shopping, not to mention help you avoid the embarrassment of buying a toy they already own.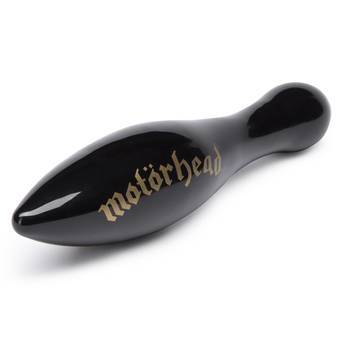 If you and your partner already use toys together and they have a favourite which comes out to play regularly, take that as a good hint as to what they like.
No toy box or you're not allowed to snoop? That's ok. Look around the home...
Do they always buy bright pink kitchenware? Do they wear a lot of a certain colour or print? Take these as a guide to help you choose.
And finally, don't forget to take their personality into consideration. Is your sex pal trendy? Alternative? An eco-warrior or a music lover?
Take all of these points into account to make sure you get them the best gift.
---
7. What's your budget?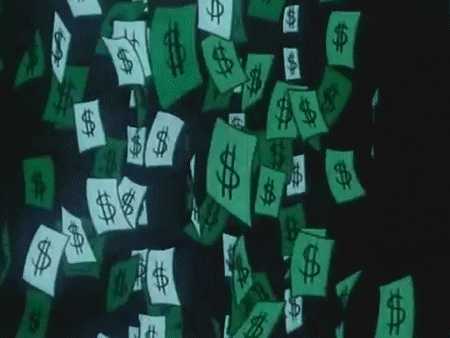 So this might seem obvious, but budget is important.
As with most things, cost and quality tend to go hand-in-hand but that's not to say you can't grab yourself a bargain!
Also, just because something is expensive doesn't necessarily mean it's amazing, so do your research and read the customer reviews before you take the plunge.
No reviews? Ask our brilliant forum members what they thought!
Once you've worked out the answer to all of the above questions, you can browse our website using the categories at the top of the page, or the sex toy finders below.
---
Need more help?
You can Contact Customer Care, who will be able to help you find the perfect toy. You can email, telephone or live chat to an experienced advisor 24 hours a day, 7 days a week.
The other great place to look for people's advice on sex toys is on the Lovehoney Forum, where our community is on hand to give their opinions and tips.
Contact Lovehoney Customer Care | Visit The Lovehoney Forum
---
You may also like