Have The Sexiest 2017 With Our 12-Month Calendar
The year 2017 is imminently upon us and everyone's minds are awash with resolutions, plans and goals for themselves and self-improvement.
So, naturally, we see this as the perfect time to add a little sparkle to your sex life as well!
To help with this we've compiled a month-by-month list of ways to spice up your sex life, keeping things fresh and interesting all year round.
With a theme for each month, this is the perfect jumping off point for invigorating your sex life - but don't feel the need to stop here, of course.
If there's a month that either doesn't apply to you, or that you just don't fancy, add your own and let us know in the comments below.
---
January - Play with Positions
January is seen by many as a time to enjoy the simple things in life, and this makes it a great time to experiment with sex positions you've never delved into before. These can be a super easy way to add a bit of fun to otherwise regular sex without a huge effort.
Even if they don't work out, they can make for a great laugh (at least in retrospect), and learning the advantages of each can have a huge impact on your sexual wellbeing. Try aiming for one new position a week, and you might just find a new favourite.
---
February - Revel in Romance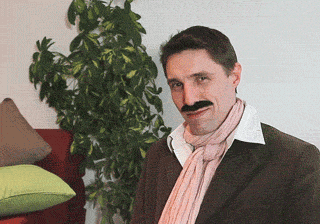 No doubt everyone is familiar with the tropes associated with Valentine's Day, but there's no reason to limit such displays of affection to just the 14th.
Try devoting your sexual self-improvement efforts this month to showing your partner just how much they mean to you all month round, and then carry that forward. This could be trying out that certain act or toy that they've always wanted to explore, cooking them dinner twice a week, or perfecting your massage skills for a weekend wind-down.
---
March - Send Some Sexts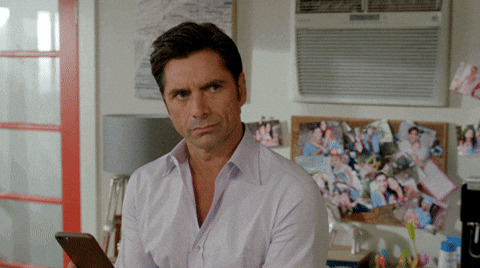 The year gathers pace and it's easy to become lost in the day-to-day drudgeries of modern life. Use March to combat the dreariness by bringing sex out of the bedroom, and getting yourself and your partner into a spot of sexting.
It might be somewhat associated with the early Noughties, and it's definitely not for everyone, but it can brighten an otherwise dull day and leave you anticipating your partner more than ever, which is always a treat.
---
April - Love Some Lingerie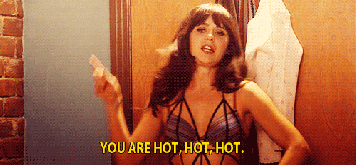 April is often a month of grey skies, mists and seemingly unending rain, so add some colour to your life with some new lingerie or underwear.
For the uninitiated, it may feel revealing at first, but when you're used to it, lingerie becomes a powerful tool for turning every night into an occasion to remember.
Already an aficionado of erotic dress? Try a style you've never worn before, and expand both your horizons and your wardrobe.
---
May - Disclose your Desires
Communication is the number one key to better sex, and yet so many people have secret desires or fantasies they never discuss with their partner. Use the month of May to correct this, and divulge to your partner your most hidden fantasies.
If you're not sure how to start the conversation and you're both in possession of iPhones, get over to the App Store and download the Nookii Swipe app. This handy app presents you both with lots of different fantasies and sex-related activities, which you can then swipe left or right to show if you're interested in trying them or not. At the end, it's revealed what you and your partner matched on. Simple!
---
June - Switch it Up!
Whilst it's fantastic to know what you and your partner like and are comfortable with, sticking too closely to a formula could mean that you risk missing out on ever better, more satisfying sex. For the month of June, focus on taking well-established pillars of your sex life and shaking them up.
You can start small or jump straight into the deep end. Are you always the Dom, without exception? Try having your partner take the role as a one-off, talk them through it and you'll both at the very least have a greater understanding of each other's sexuality. Find a staple of your sex life and try utterly reversing it.
---
July - Location, Location, Location
Whoever said sex was just for the bedroom? In July, add a touch of thrill to your sex life by defying convention and taking your pleasure on parade.
Whether it's just to the kitchen or living room or whether you take it outside or somewhere else more risky (but legal!), sex outside of your usual comfort zone, in the most literal sense, feels exotic, fun and delightfully different. Try somewhere new in each week of July.
---
August - Seductively Sensual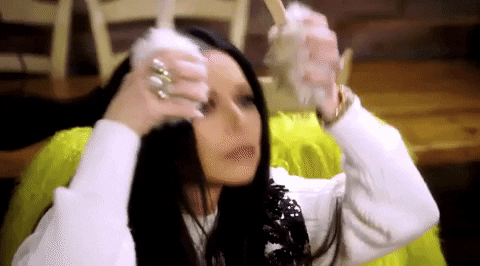 Sense play is a huge area of erotic play that, far too often, gets overlooked. Whether it's blindfolds, earmuffs, ticklers or any combination of the above (and lots more besides), sensory deprivation and stimulation play is one area of kink that everyone should experiment with once because there truly is something for everyone.
Over the course of August, make an effort to slowly introduce slight elements of sense play and be amazed at just how much more intense every touch, kiss and vibration feels when your eyes are bound and every move is a surprise.
---
September - Back to Basics
This September, strip back the bells and whistles and focus on what it's really all about: you, your partner and how you make each other feel.
Take time to focus on the feeling of skin on skin, your partner's scent, their lips, every little thing that makes them them. Remind yourself just how much you appreciate them for who they are and just why you're with them.
---
October - Dive into Decadence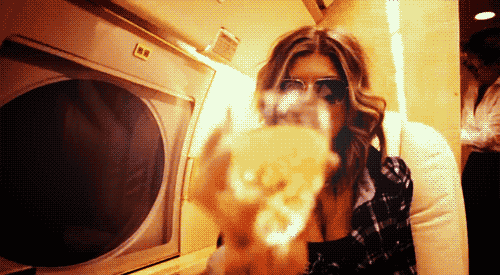 Sometimes, you just have to spoil yourself. Luxury is a fickle beast - indulge enough, and the exotic elaboration becomes humdrum and faded.
This October, recapture the feel of luxury by treating yourself and your partner to something excessive. A super-powerful vibrator or decadent lingerie can transcend your sex from an event to an occasion.
---
November - Nudes for November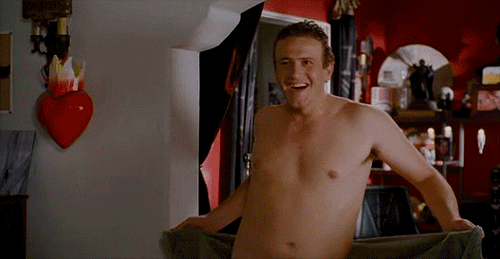 The human body isn't an inherently sexual thing, and nudity is a tool with a range of uses beyond simple seduction.
This November experiment with nudity - photograph yourself, whether for your partner or otherwise. In underwear, naked or even having sex, just make sure you're safe and sensible.
---
December - The Grand Finale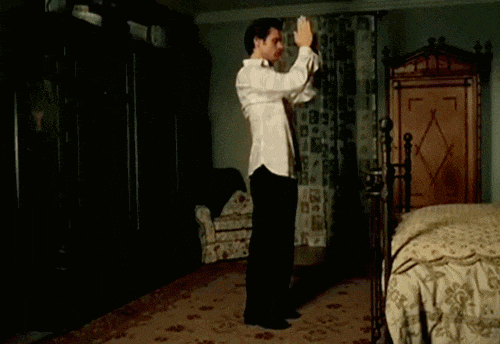 This is it - a year on from starting this sexual journey, and it's time to put it all together! You've had a year of diving into new experiences and exploring old ones in new ways, now it's time to bring each month's focus together.
Start slow, focusing on one or two month's themes at a time, and build up from there. If you've been following this calendar then hopefully by now you're ready for better, happier, more satisfying sex - a new year's resolution we can all agree on.
---
The ViBlogger is a student at the University of Leeds, where he studies Astrophysics. When he's not writing for The Sextbook, he can usually be found in a Yorkshire field reenacting the 12th century.
---

---
You may also like: