Find Their Ideal Christmas Present With Our Instant Gift Guides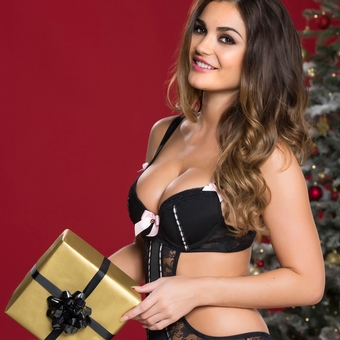 There's not long to go now to get all of those pesky last-minute Christmas gifts taken care of, and with Christmas less than two weeks away, it can be tricky to see how you'll get it all done in time.
But, if you're still struggling to pick out the perfect prezzie for your partner, don't worry!
Our experts have put together their selection of the best toys, lingerie items, bondage equipment, and sexy accessories for seven different personalities.
Each selection includes something for him, something for her, and several somethings for both of you to allow you both to get the most from your present.
So, whether your lover has a taste for the finer things in life, is a champion for romance, or has to have the latest gadget, we bet you can find something perfect for their tastes (and your budget).
---
Treat the luxury-lover in your life to super-soft silicone, thick leather, and the finest sensual accessories from some of the most lavish names in erotica.
---
Gadget-fanatics are bound to enjoy our pick of some of the most tech-tastic toys, while trendsetters will adore our on-point lingerie choices.
---
If you find that your lover's always wanting to try something new, then why not get them an educational book to teach them a new erotic art, or an experiemental new toy?
---
Sometimes, it can be easy to overthink a gift, so keep it simple but sexy with our picks of these classic styles.
---
If your partner's more 'hearts and roses' than 'butt plugs and spankers', think pastel pinks, discreet toys, and sensual massages.
---
Sex should be all about fun, so make sure their Christmas is a merry one with these playful presents.
---
---
You may also like: